Dodgers Disinvite LGBTQIA+ Group From Pride Night Amid Protest
By Jason Hall
May 19, 2023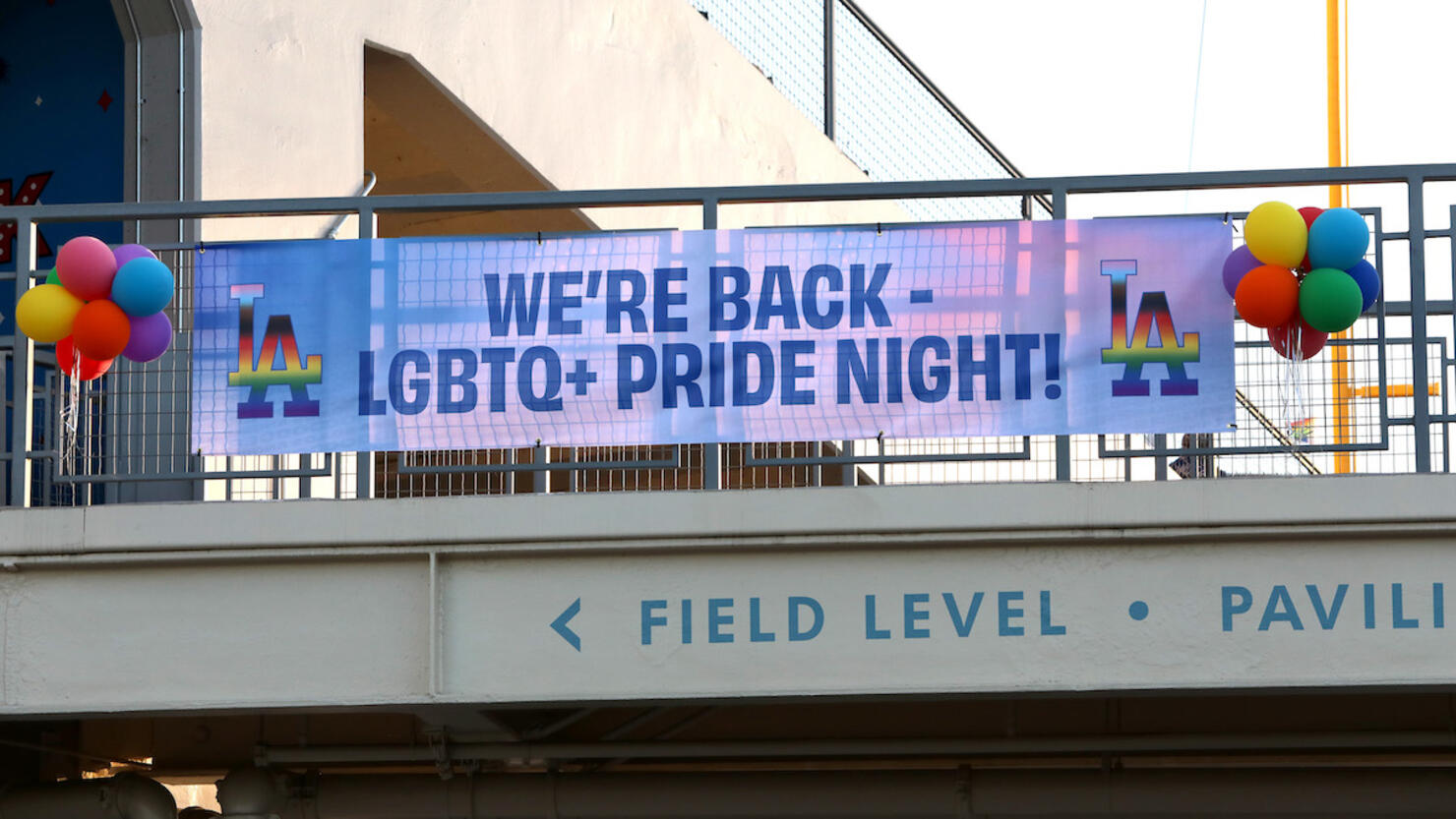 The Los Angeles Dodgers have disinvited an LGBTQIA+ group from its annual Pride Night festivities amid protest from conservative Catholic groups, ESPN reports.
The Sisters of Perpetual Indulgence, a charity, protest and performance group was scheduled to receive the Community Hero Award during the 10th annual event, which is scheduled to take place during the Dodgers' game against the National League East Division rival San Francisco Giants on June 16.
"Given the strong feelings of people who have been offended by the sisters' inclusion in our evening, and in an effort not to distract from the great benefits that we have seen over the years of Pride Night, we are deciding to remove them from this year's group of honorees," the Dodgers said in a statement obtained by ESPN on Thursday (May 18).
The group initially appeared in the Castro District of San Francisco in 1979 when three men protested over local and LGBTQIA+ issues while wearing nun outfits. The nonprofit has since grown largely into loosely organized chapters worldwide with a mission statement that says it is devoted  "to community service, ministry and outreach to those on the edges, and to promoting human rights, respect for diversity and spiritual enlightenment."
"We use humor and irreverent wit to expose the forces of bigotry, complacency and guilt that chain the human spirit," according to the group's website via ESPN.
Protesters, however, viewed the group's actions as mocking the Catholic faith and called on the Dodgers to take back their invite, which included Florida Sen. Marco Rubio (R-Florida) calling their actions "lewd imitation" of nuns in a letter addressed to Major League Baseball commissioner Rob Manfred.
"Do you believe that the Los Angeles Dodgers are being 'inclusive and welcoming to everyone' by giving an award to a group of gay and transgender drag performers that intentionally mocks and degrades Christians -- and not only Christians, but nuns, who devote their lives to serving others?" Rubio wrote.
The Sisters of Perpetual Indulgence denied claims that they were anti-Catholic and said they were offended and outraged by the Dodgers' decision to disinvite them.
"The Dodgers capitulated in response to hateful and misleading information from people outside their community," the group said via ESPN.
Additionally, LA Pride, which organizes the annual Los Angeles Pride parade and festival, said it was "very disappointed" in the team's decision to disinvite the group.
"As a result and in solidarity with our community, LA Pride will not be participating in this year's Dodgers Pride Night event," the statement said via ESPN.