Popular Washington Spot Named Among America's Best Beach Weekend Getaways
By Zuri Anderson
May 25, 2023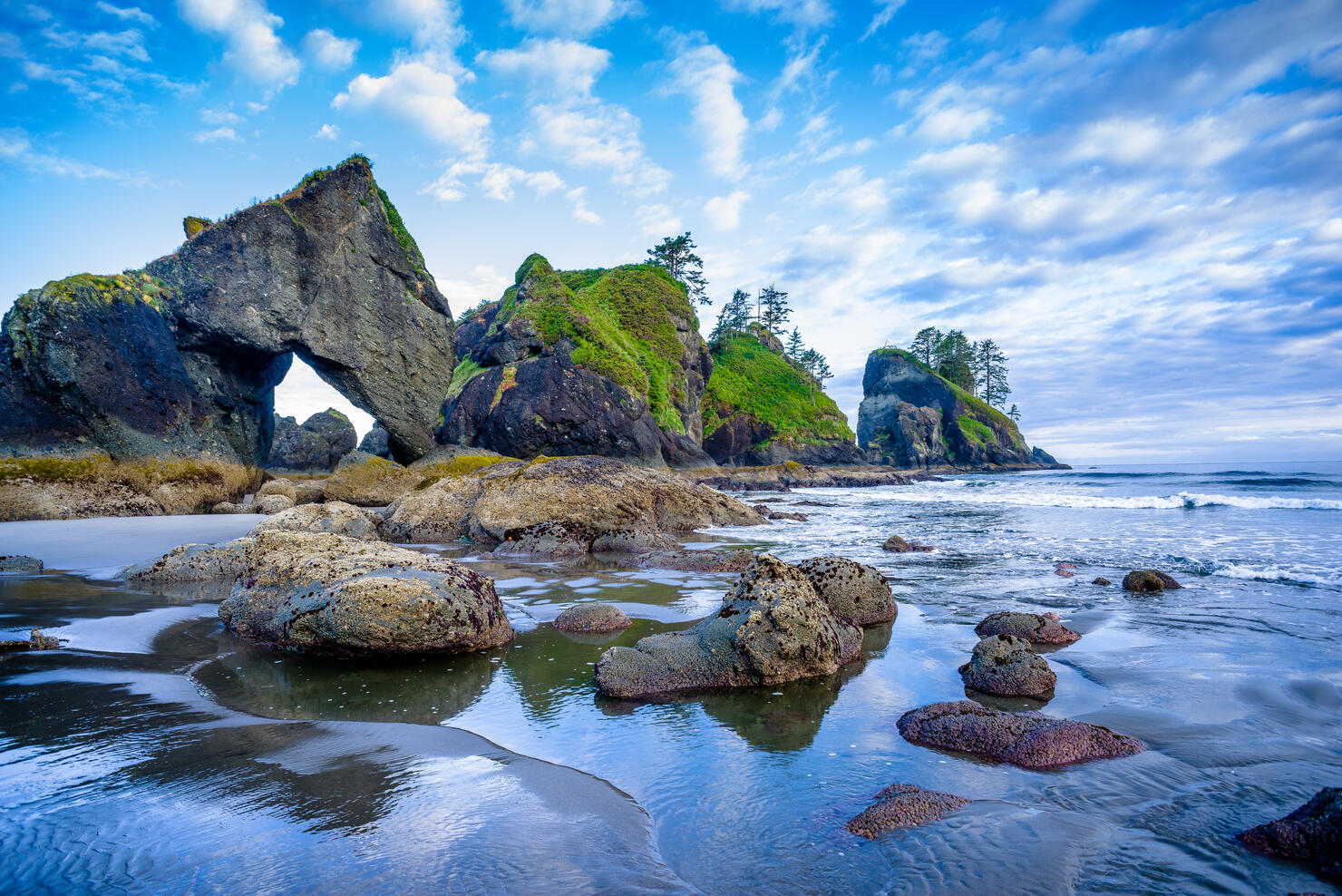 Nothing says summer like some surf and sand. Millions of Americans flock to beaches to sunbathe, hit the waves, or have relaxing hangouts with friends or family. Not all beaches are created equally. Some have sprawling shorelines with stunning views, while others are surrounded by mystical forests and mountains. Regardless, they can make for the perfect vacation.
For those craving some time at the beach, Travel + Leisure has you covered. The travel website found the 15 best destinations for a beach weekend getaway in America.
A popular national park in Washington state got the spotlight on the list: Olympic National Park! This place is home to beautiful beaches, amazing hiking trails, and many more outdoor adventures. Here's why it was picked:
"Get out in nature and enjoy the stunning rocky beaches of Olympic National Park in Washington. A perfect weekend trip from Seattle or Portland, Olympic National Park is an ideal destination for those looking to explore the great outdoors during their beach weekend getaway. Ruby Beach is known for its incredible rock formations, piles of driftwood, and active tide pools. Kalaloch Beach and Rialto Beach (known for the Hole in the Wall tide pools) are other popular beaches in the park. There are several campsites, cabins, and lodges available for your stay so you never have to leave the area. If you do want a break from the beach, the park's nearby Hoh Rain Forest is a great place to hike — its lush, green foliage will be a stark contrast to the rocky shores just a few miles away."