Arctic Monkeys Perform 'Mardy Bum' Live For First Time In 10 Years
By Logan DeLoye
May 30, 2023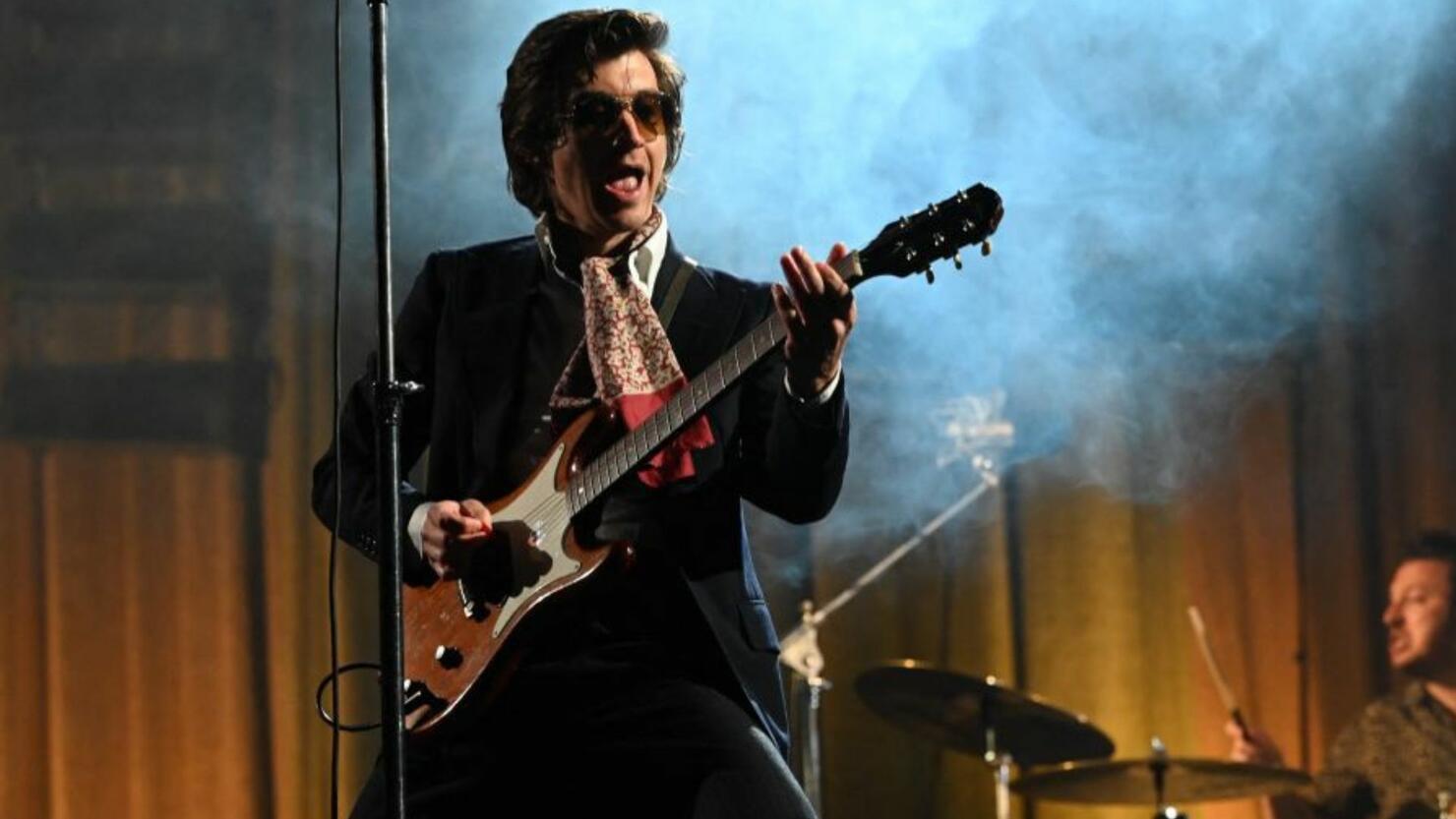 Arctic Monkeys surprised fans during their show at Ashton Gate Stadium in Bristol, UK, on Monday by opening with a song that they haven't performed live since 2007! According to Consequence of Sound, the last time the "Do I Wanna Know?" standouts performed the album version of "Mardy Bum" was in 2013. As if opening with the single wasn't surprising enough, the band also performed "My Propeller" for the first time since 2014.
Video footage captured by a fan highlights the Arctic Monkeys leaving it all on stage as the crowd sings along to each lyric. This show was the first of a long run of tour dates across the UK and Ireland including stops in Coventry, Manchester, Norwich, Sheffield, London, Dublin, Ireland, and Glasgow.
The "Snap Out of It" artists will embark on the North American leg of their tour in August, performing in Minneapolis, Minnesota, Chicago, Illinois, Philadelphia, Pennsylvania, Nashville, Tennessee, Austin, Texas, Fort Worth, Texas, Alpharetta, Georgia, Salt Lake City, Utah, Seattle, Washington, Morrison, Colorado, Portland, Oregon, San Francisco, California, Los Angeles, California, and more! They are also set to perform across Canada with tour stops including Toronto, Ontario, Vancouver, British Columbia, and Montreal, Quebec.