Shinedown Get Candid About 'A Sympton Of Being A Human,' Add Tour Dates
By Logan DeLoye
June 1, 2023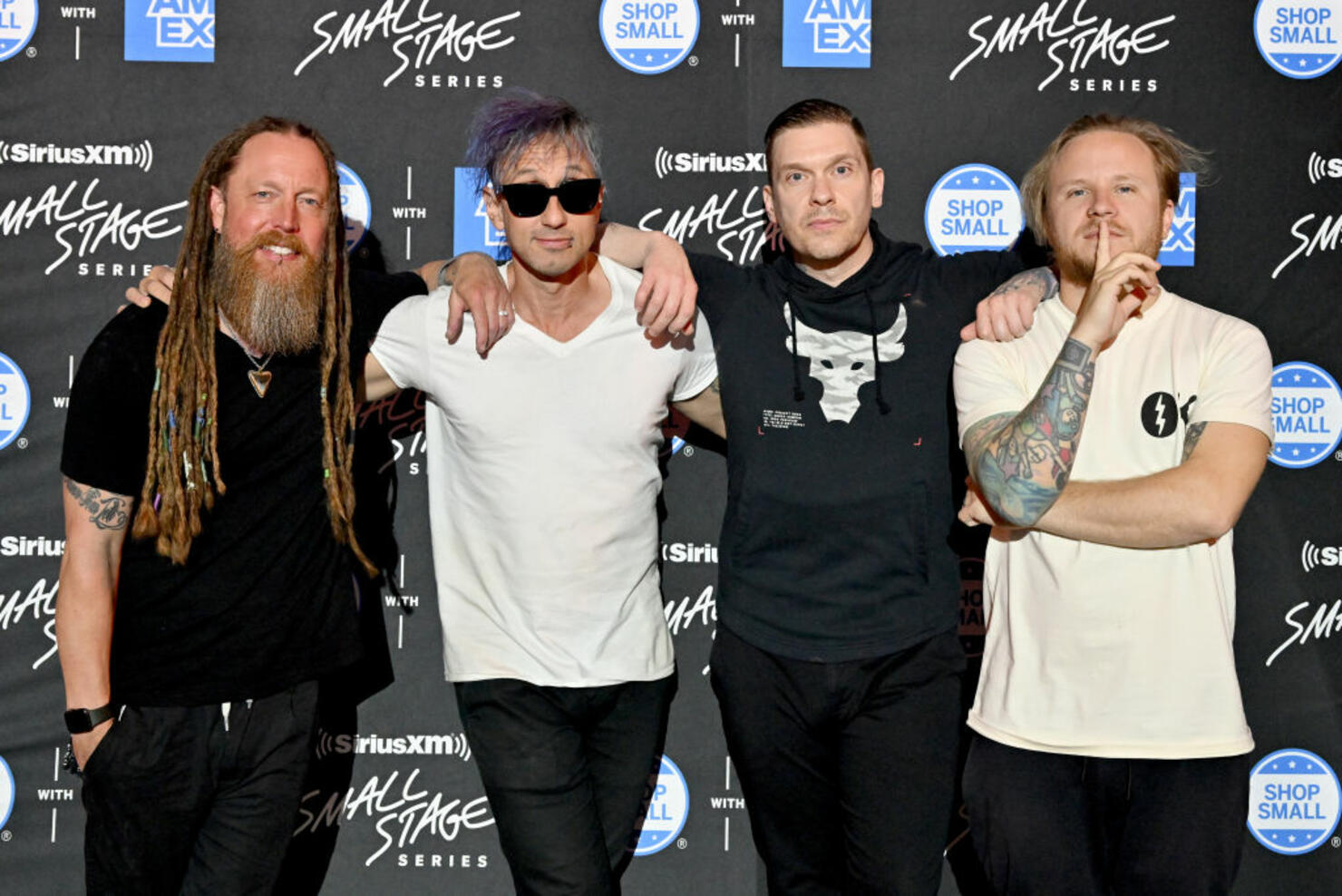 Photo: Getty Images North America
With each release, Shinedown prove their ability to connect with human emotion through relatable lyrics, and that is especially true with hit single, "A Symptom of Being Human." This powerful single stands out as a melodic celebration of human difference. It serves to relay the message that our differences connect us in ways that bring silver linings to times of trial that simply come with being human. As mental health advocates, Shinedown highlight the idea that the human condition, while difficult at times, can be embraced and lived out to the fullest by connecting with compassionate individuals.
The "Sound of Madness" standouts also recently announced a run of fall dates for The Revolutions Live Tour featuring a few special openers. Tour stops include Kansas City, Missouri, Cuyahoga Falls, Ohio, Burgettstown, Pennsylvania, Detroit, Michigan, Syracuse, New York, Ocean City, Maryland, Camden, New Jersey, Gilford, New Hampshire, Bangor, Maine, Mansfield, Massachusetts, Newark, New Jersey, Phoenix, Arizona, Las Vegas, Nevada, Irvine, California, Salt Lake City, Utah and more. They will wrap up the highly-anticipated tour in Albuquerque, New Mexico on October 19th.
Shinedown are currently on a spring tour with Three Days Grace and From Ashes to New. They performed their last spring show in Portland, Oregon, on May 9th and plan to hit the road again in July. Interested individuals can purchase general admission or exclusive VIP tickets to the fall tour through Shinedown's website. For every ticket sold, the band will donate a dollar to the American Foundation for Suicide Prevention to bring awareness to mental health issues and serve as an advocate to those in need. Frontman Brent Smith mentioned just how much partnering with the foundation has meant to the band.
"Partnering with the American Foundation For Suicide Prevention means a great deal to Barry, Zach, Eric and myself. Our appreciation for this incredible organization has grown year after year as we have witnessed the life-saving work that AFSP does and the resources it offers to address this urgent public health crisis that has far-reaching impacts on families and communities. Please remember – the world is a much better place with you in it. We are happy to be donating $1 from every ticket sold during our upcoming tour to AFSP to help support this very important cause."
The "Dead Don't Die" artists will be kicking off their 26-date tour in St. Louis, Missouri, on September 3rd with special guests, Papa Roach, and Spiritbox.