Tom Brady Addresses Potential NFL Comeback
By Jason Hall
June 1, 2023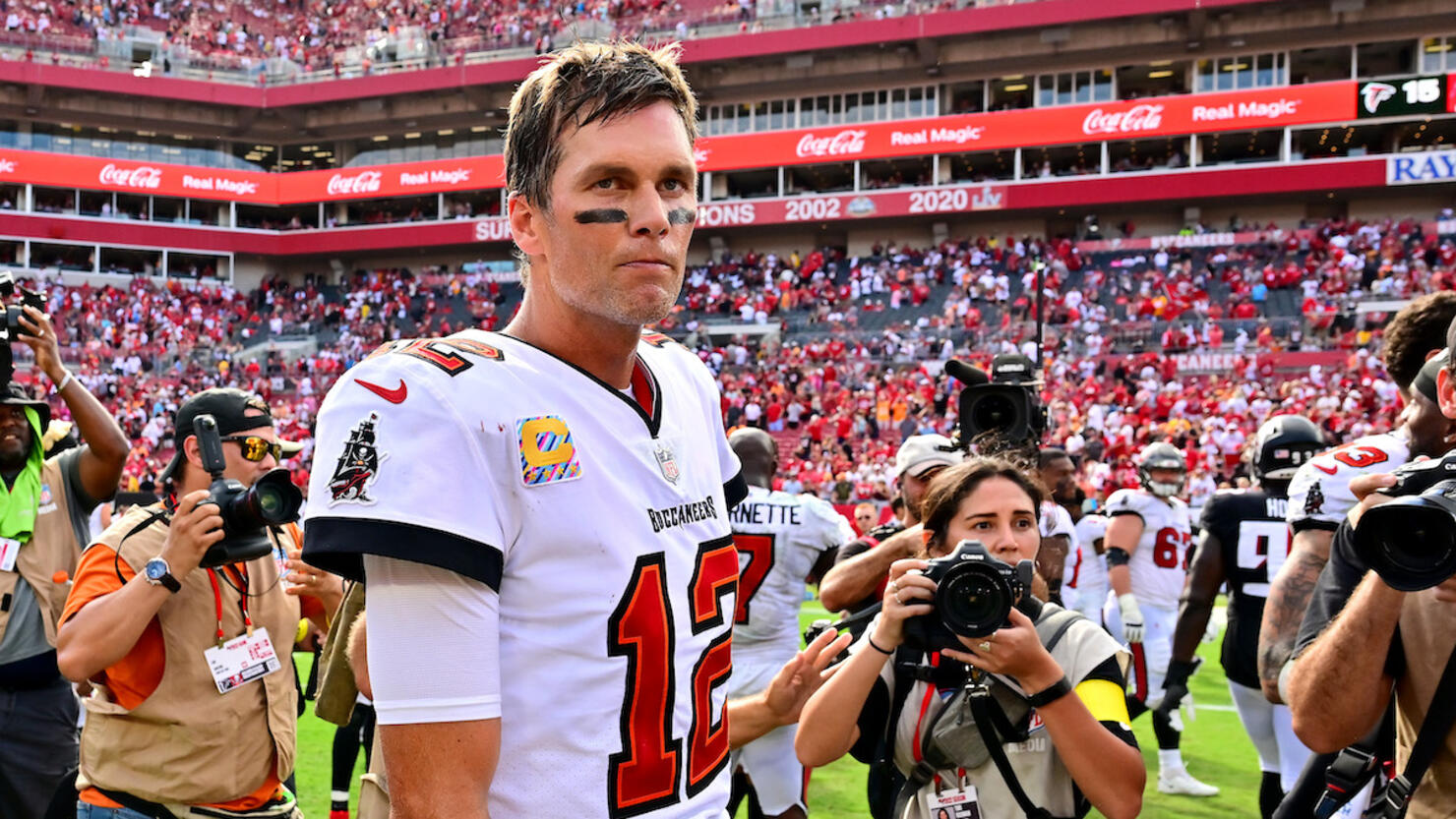 Seven-time Super Bowl champion Tom Brady said he's "certain" he's "not playing again" amid speculation of a possible return to the gridiron after recently purchasing an ownership stake in the Las Vegas Raiders.
Brady addressed rumors of a possible NFL comeback while speaking with Sports Illustrated's Robin Lundberg during an interview shared on Thursday (June 1).
"I'm certain I'm not playing again so I've tried to make that clear and I hate to continue to profess that cause I've already told people that lots of times," Brady said. "I'm looking forward to my broadcasting job at FOX next year. I'm looking forward to the opportunity ahead with the Raiders and we're in the process of that, along with the other different things that I'm a part of professionally and in my personal life.
"Just spending as much time with my kids as I can and seeing them grow up and support the different things that they have going on and that's a very important job and I take them all pretty seriously.
Brady's purchase of an ownership stake in the Raiders was agreed to and submitted for the NFL for approval last week. ESPN's Seth Wickersham and Adam Schefter reported that Brady was "in deep discussions to become a limited partner of the Las Vegas Raiders" on May 12.
The sale of a minority share of the @Raiders to ex-Patriots and Bucs QB @TomBrady has been agreed to and submitted to the NFL for approval. Won't be done at the spring meeting but ball is rolling on it.

(Brady is already in business w/Vegas owner Mark Davis, with the WNBA Aces.)

— Albert Breer (@AlbertBreer) May 22, 2023
The move is Brady's second partnership with Raiders owner Mark Davis, having previously acquired an ownership interest in the defending WNBA champion Las Vegas Aces in March.
Brady's investment was expected to be "passive" and wouldn't include the legendary quarterback having any operational control or authority over the franchise in business or football matters, a source with direct knowledge of the situation confirmed. Brady never played for the Raiders, but was reported to be strongly considering joining the franchise during his free agency period in 2020, instead signing with the Tampa Bay Buccaneers for his inevitable final three seasons after spending his first 20 with the New England Patriots.
The seven-time Super Bowl champion announced his acquisition of an ownership state in the Aces on March 23.
"I am very excited to be part of the Las Vegas Aces organization," Brady said in a news release shared on the team's official website at the time. "My love for women's sports began at a young age when I would tag along to all my older sisters' games—They were by far the best athletes in our house! We celebrated their accomplishments together as a family, and they remain a great inspiration to me.
"I have always been a huge fan of women's sports, and I admire the work that the Aces' players, staff, and the WNBA continue to do to grow the sport and empower future generations of athletes. To be able to contribute in any way to that mission as a member of the Aces organization is an incredible honor."
Brady announced he's "retiring for good" after 23 NFL seasons in a video shared on his official social media accounts on February 1. The 45-year-old had previously announced his retirement last offseason before announcing his decision to return several weeks later.
Brady is set to become FOX Sports' lead NFL analyst as part of a deal that was agreed to take place following the conclusion of his playing career, but has publicly stated that he won't start until 2024, taking the next year to spend time with his family and prepare for the job. The San Mateo native is the NFL's all-time passing leader for yards and touchdowns, as well as quarterback wins, among numerous other records.