Reason Gervonta 'Tank' Davis' Was Taken Back Into Custody Revealed
By Jason Hall
June 2, 2023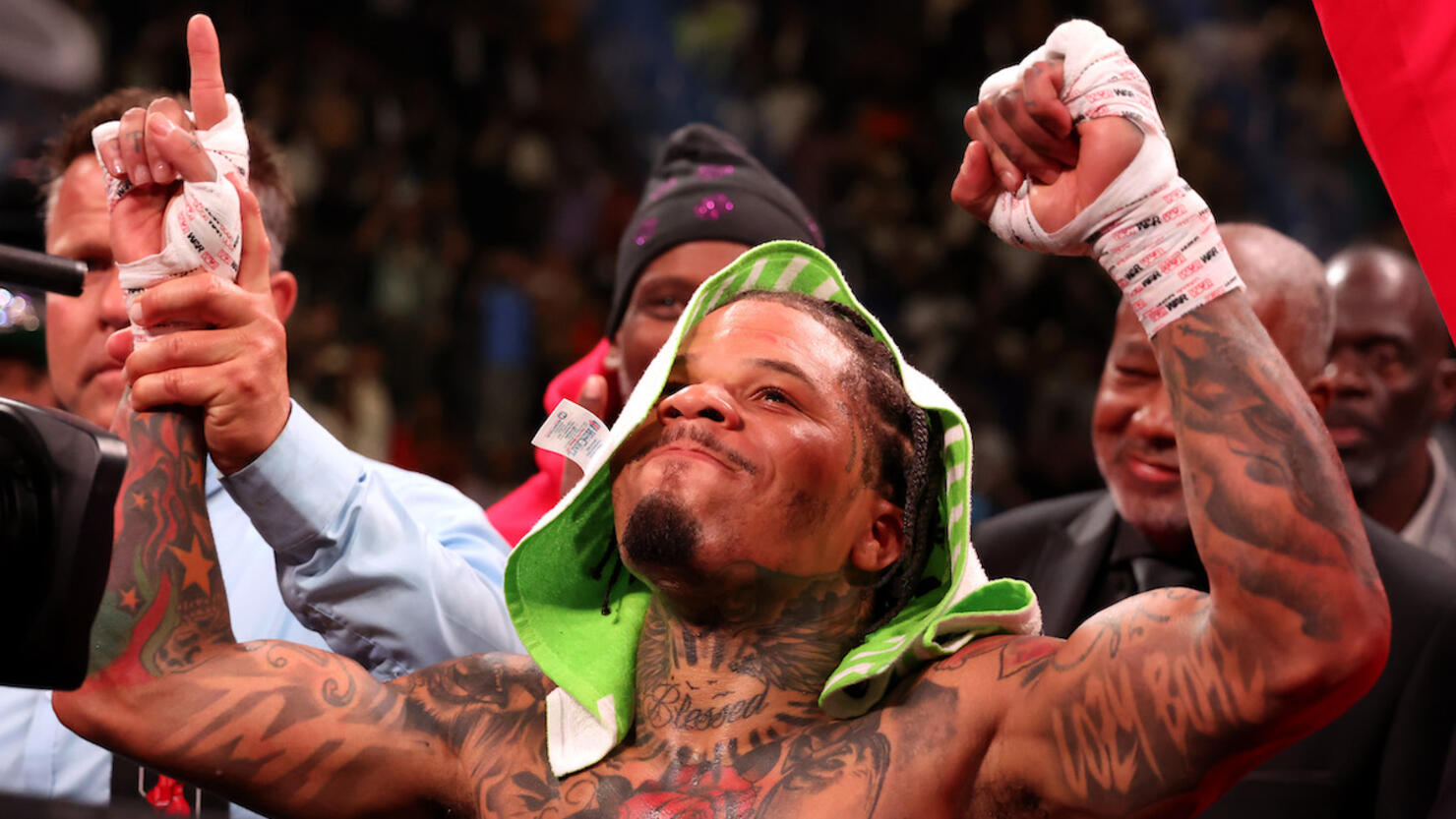 Undefeated boxing champion Gervonta 'Tank' Davis was taken back into custody due to a home confinement violation, prosecutors confirmed to TMZ Sports on Friday (June 2).
Davis, 28, was ordered to serve the remainder of his sentence in jail by Judge Althea Handy, Sheriff Sam Cogen, whose deputies placed the boxer into custody following an "impromptu hearing," the Baltimore Banner reported on Thursday (June 1). Davis reportedly provided an address to serve his home detention during his sentencing on May 5, but had since moved to a Four Seasons Hotel, a spokesperson for the Maryland State Prosecutor's Office confirmed.
Davis' lawyer had claimed that the initial home was too small, but the boxer didn't get permission from a judge to made the address claim and had reportedly moved to another home about a week ago without gaining permission from the court.
"As a result, Judge Handy ordered the defendant to serve the remainder of his home detention sentence at the Baltimore City Detention Center," the spokesperson told TMZ Sports.
Davis was previously sentenced to home detention on May 5 after pleading guilty to a 2020 hit-and-run crash that injured four people, including a pregnant woman. Handy ordered Davis to serve 90 days home detention at the residence of his trainer, Calvin Ford, as well as perform 200 hours of community service, complete a program at the R Adams Cowley Shock Trauma Center at the University of Maryland and participate in a victim impact panel put on by the organization Mothers Against Drunk Driving.
Davis is one of boxing's brightest stars, currently holding the WBA lightweight title since 2019 and having held the IBF super featherweight title in 2019; WBA super featherweight title twice between 2018 and 2021; and the WBA super lightweight title in 2021, while compiling a perfect 29-0 career professional record with 27 knockouts. The 28-year-old is coming off a seventh-round TKO win against Ryan Garcia in April.