Rick Ross Recruits Gucci Mane & Meek Mill To Perform At His Car & Bike Show
By Tony M. Centeno
June 5, 2023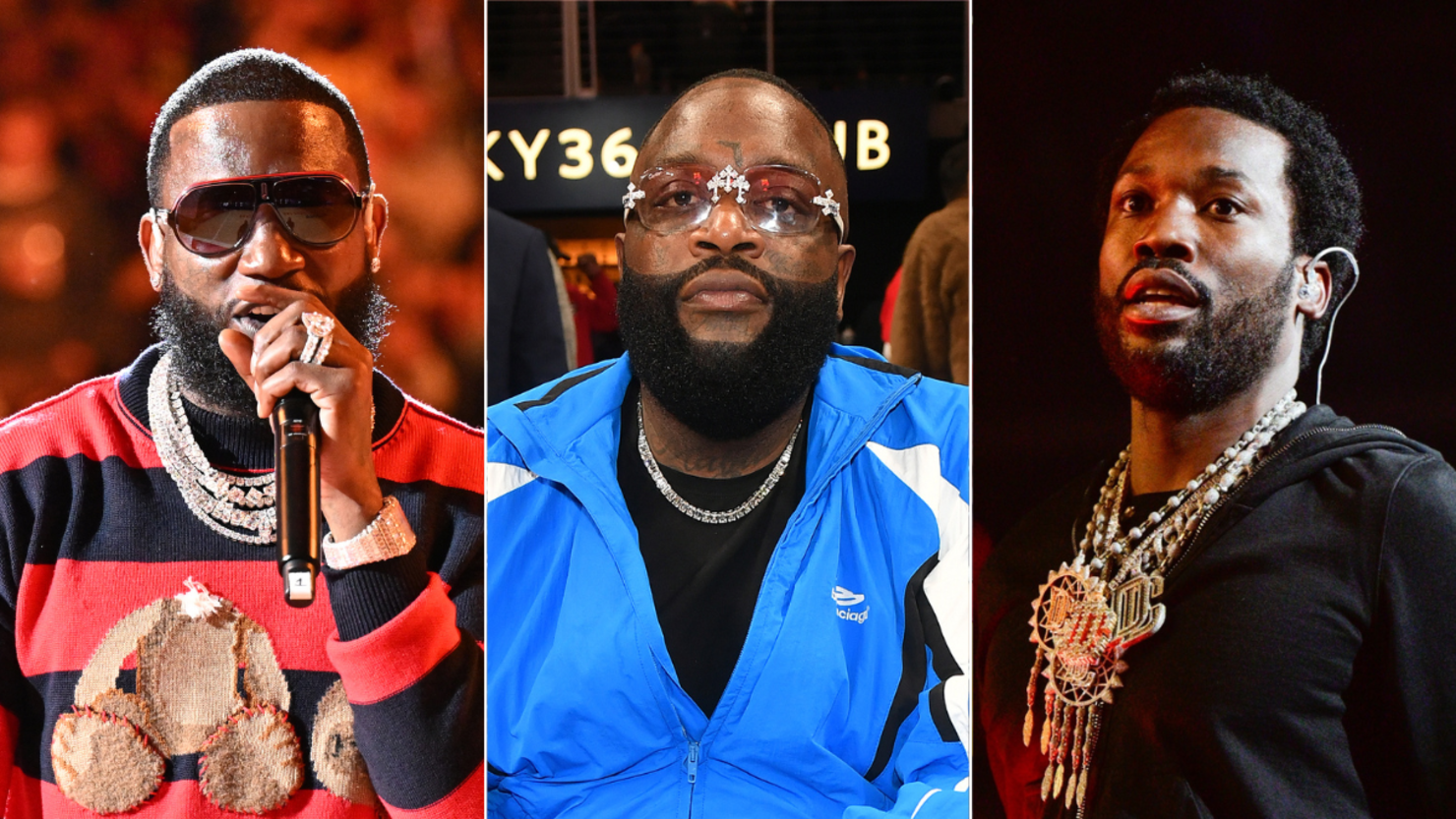 Rick Ross' car and bike show attracted thousands of people to his home for a day full of rare automobiles and performances by Hip-Hop's biggest stars.

On Saturday, June 3, the MMG bawse hosted his second annual exhibition of custom rides and bikes at his Promise Land ranch in Georgia. Over 6,000 fans and celebrities alike flocked to his massive property to check out all the one-of-a-kind vehicles, and to watch Ross perform with a couple of his famous friends. The festival-sized crowd gathered by the stage to watch Gucci Mane deliver some of his hits followed by Rozay, who surprised the fans by bringing out Meek Mill.
Ross' event went down without a hitch following weeks of negative backlash from his neighbors. After he confirmed his plans to bring back the car show, people who lived around his property tried to get the event shut down citing traffic concerns and safety issues. Despite signing petitions and meeting with the county's commissioners, city officials sided with Ross and let the show go on as planned. In fact, the Fayette County Sheriff's Office praised the rapper for holding the event without any major issues.

"Everything has run very well considering the amount of people and the small traffic ways we have here, and it's because he hired a good team," Sheriff Babb told WSB-TV. "This year, they started putting a lot of plans in place, listened to us, we listened to them."

Check out more scenes from Rick Ross' car and bike show below.