Tom Brady Shares Perfect Meme Alongside Hilarious Photo With Daughter
By Jason Hall
June 5, 2023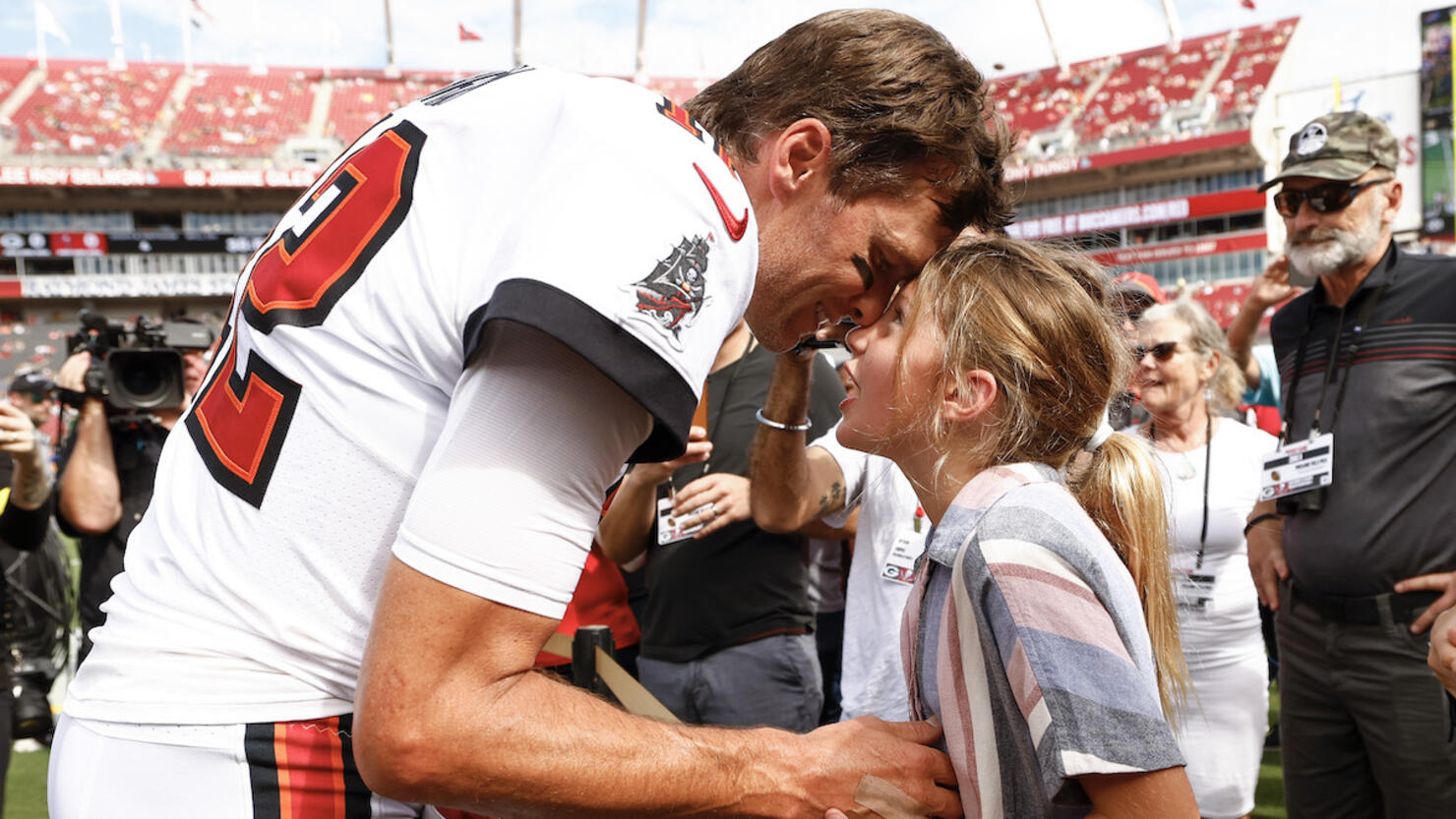 Seven-time Super Bowl champion Tom Brady used a perfect meme reference alongside a photo of himself screaming while on Disney's Tower of Terror ride as his daughter, Vivian, appears to sit calmly.
Brady shared a photo of comedian Tim Robinson dressed in a hot dog suit during a skit from his Netflix series I Think You Should Leave with the caption, "we're all trying to find the guy who was screaming in the back the whole time." In the skit, Robinson's character attempts to divert blame after his hot dog shaped car into a store and says, "we're all trying to find the guy who did this."
"Tower of Terror is mad chill dad," Brady tweeted, referencing Vivian no-selling the ride's massive drop.
Brady, who recently purchased an ownership stake in the Las Vegas Raiders, announced he's "retiring for good" after 23 NFL seasons in a video shared on his official social media accounts on February 1. The 45-year-old had previously announced his retirement last offseason before announcing his decision to return several weeks later.
Brady is set to become FOX Sports' lead NFL analyst as part of a deal that was agreed to take place following the conclusion of his playing career, but has publicly stated that he won't start until 2024, taking the next year to spend time with his family and prepare for the job. The San Mateo native is the NFL's all-time passing leader for yards and touchdowns, as well as quarterback wins, among numerous other records.