Hayley Williams Apologizes To Fans She Kicked Out Of Paramore Show
By Sarah Tate
June 6, 2023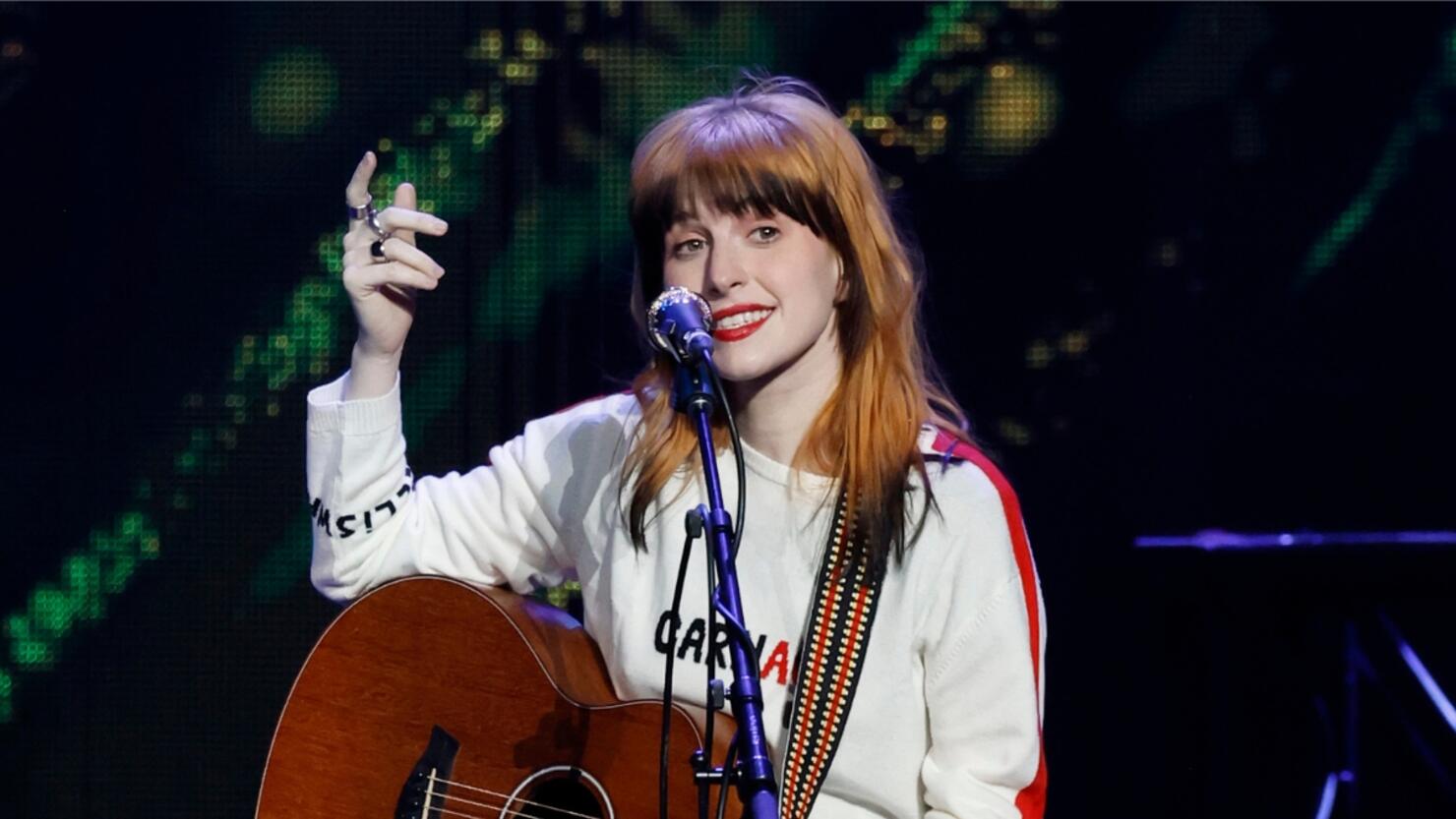 Hayley Williams is regretting how she handled a skirmish at a recent Paramore show, sharing a lengthy apology to the fans involved.
Williams called out two fans during the band's first night at Madison Square Garden in New York City last week after some crowd members got into a disagreement on the standing-room floor, per People. The moment was caught in a now-viral video where the Paramore frontwoman kicked the two attendees out of the show and said they "need to find somewhere else to take care of that s--- because that's not happening here tonight, this is out house."
It now seems that Williams is rethinking booting the fans out of the show as she shared a lengthy statement on Discord, as reported by Rolling Stone, to apologize for how she handled the situation, saying she "abused my responsibility" in that moment and regrets embarrassing the fans.
Williams said the band was halfway through a song when some fans pointed out what appeared to be a fight on the floor, with the crowd around the attendees pointing out who was involved. The situation reminded her of her own personal experiences "not fit for a blog post" as she attempted to "maintain control of a situation that I felt that myself and my bandmates were responsible for."
"I embarrassed the hell out of those two people, without truly knowing what the situation was," she said. "Then, as a group — all 25,000 of us or so — exiled these people from the show in record time. It was a moment that I would not fully process for a couple of days, when a friend show me a video from the inside of the crowd, up close to the action."
She continued, "What I saw on my friend's phone screen didn't look like the fight I thought I was stopping. It didn't look particularly kind either. But I have not been able to shake the feeling that I abused my responsibility and my platform in that moment... that I hurt those two in a way that will outlast the momentary discomfort of their poor concert etiquette."
Despite fans praising Williams for how she handled the situation, with her even agreeing that "it's a worthy cause to set firm boundaries for how we want the environment at our shows to feel," she doesn't feel proud.
"... We should all try to imagine getting ridiculed and kicked out of a show in front of 10's of thousands of people," she said. "When I saw their faces in the video, I didn't see the smug smiles that some commenters criticized them for. I saw embarrassment and I cried for them. I'm telling you, I haven't stopped thinking about it."
She also directly addressed the two attendees who were kicked out, apologizing for any shame or embarrassment she may have caused them.
"I'm not telling you that it's perfectly fine to act entitled or ignorant at a show. I also grew up going to hardcore shows and was a scene kid who crawled and squirmed my way to the front to see bands I loved. But these days the value of being at any show with anyone is just a different thing than it used to be. We are all trying to escape the brute force of staying alive and well in the modern world. I'm really not even saying that I think there is a 'right' or 'wrong' way here. I'm just saying that I'm sorry that I handled the whole situation like the arbiter of the same type of cancel culture that doesn't often teach or lead in any productive way."
She concluded her message with a plea for fans attending one of the band's shows to be respectful of all those who go to the concert because "every person at your show needs it as much as you do."
"Everyone's life is so complex and there is an infinite backstory to why they care about this music. It is not lost on us as a band, when we show up to you city and perform not only for you but alongside you. We ALL need the release and the joy and the sweat and the connection," she wrote. "So do your best to give people their own moment and still be present in yours."
While she regrets how she dealt with the fans at her recent show, she acknowledged that she will still have a person removed from the venue if necessary, adding, "I'll just try with all my heart not to make it seem like some biblical era public execution next time."