Deion Sanders May Need Foot Amputated
By Jason Hall
June 17, 2023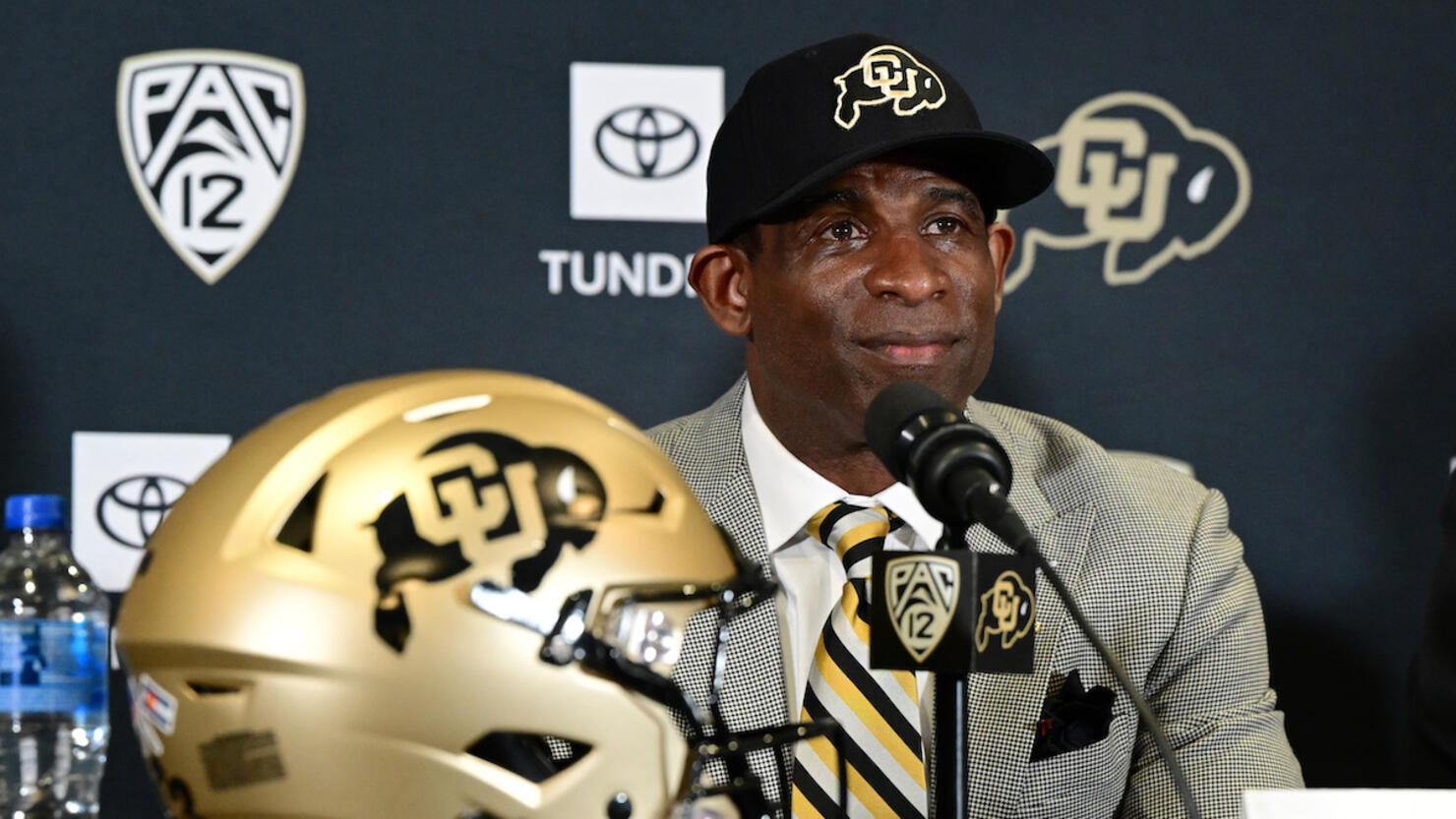 Hall of Fame cornerback and Colorado head football coach Deion Sanders is at risk of having his left foot amputated, university doctors told him in the latest episode of his Thee Pregame Show YouTube series.
Sanders, 55, met with doctors to discuss pain in his left foot, which had two toes amputated due to a medical setback during his coaching tenure at Jackson State University in 2021. The University of Colorado doctors suggested he undergo an initial surgery to realign one or more toes on his left foot that have had more pressure on them following the earlier amputations before acknowledging that a foot amputation may be necessary.
"You just have to understand what the risks are. Things can cascade," said vascular surgeon Dr. Donald Jacobs while notifying Sanders of the possible amputation.
"Well I know what the risks are. I only have eight toes so I'm pretty sure I understand," Sanders replied.
The two-time Super Bowl champion underwent nine surgeries, which included eight on his left leg in a monthlong span, after initially developing the blood clots that resulted in his toes being amputated in 2021. Sanders was hospitalized for about a month during the 2021 college football season, which saw Jackson State finish with an 11-2 record and win the Southwestern Athletic Conference title.
The 55-year-old initially underwent a procedure on a dislocated toe with an inflamed nerve in September 2021 and later used a golf cart and crutches during practices, as well as a push scooter on the sideline during games. Sanders later revealed that his toes began to darken under the bandages while he attempted to heal from the procedure in his Barstool Sports docuseries Coach Prime at the time of the amputation.
The College and Pro Football Hall of Fame cornerback was hired by Colorado last December after leading Jackson State to a 27-6 (19-2 Southwestern Athletic Conference) record during three seasons, which included back-to-back Celebration Bowl appearances and undefeated records during regular-season conference play in each of the past two seasons.