Aerosmith Reveal Release Date Of Career-Spanning Greatest Hits Collection
By Logan DeLoye
June 20, 2023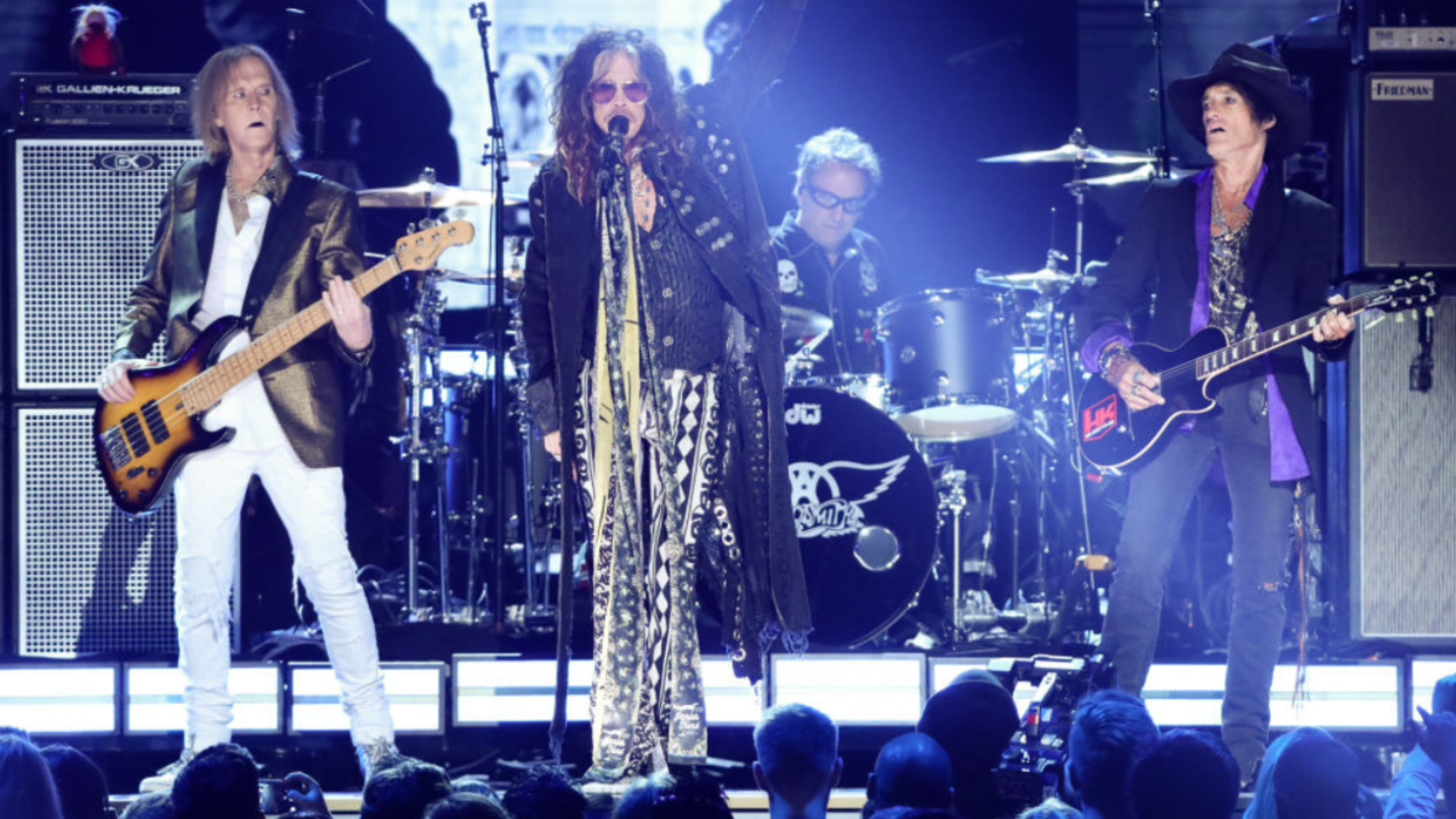 Aerosmith just announced that they will be releasing a 44-Song Greatest Hits Collection less than a month before the start of their farewell tour. The exclusive compilation will span the entirety of the band's career and include: "a Super Deluxe 4-LP colored-vinyl box set; a numbered 2-LP 180-gram black vinyl pressing with alternate cover; a limited CD with featuring Aerosmith's 2000s image and logo; a deluxe 4-LP box set on 180-gram black vinyl; 2-LP black vinyl; single LP black vinyl; deluxe 3-CD box set with photo booklet; and CD with photo booklet."
According to Consequence of Sound, the track list will chronologically follow the artists' career from "Dream On," to "I Don't Want To Miss a Thing," and everything in between. Vintage concert photography, along with four black-and-white lithographs will also be included in the set.
The band took to social media to share everything that would be included in the highly-anticipated Greatest Hits Collection, and to detail pre-order information.
Interested individuals can pre-order the upcoming collection through Aerosmith's website now. The Greatest Hits Collection will be available on August 18th. The "Sweet Emotion" standouts will kick off their farewell tour with The Black Crowes on September 2nd in Philadelphia, Pennsylvania.