Drake Debuts Giant Virgil Abloh Statue On First Night Of His New Tour
By Tony M. Centeno
July 6, 2023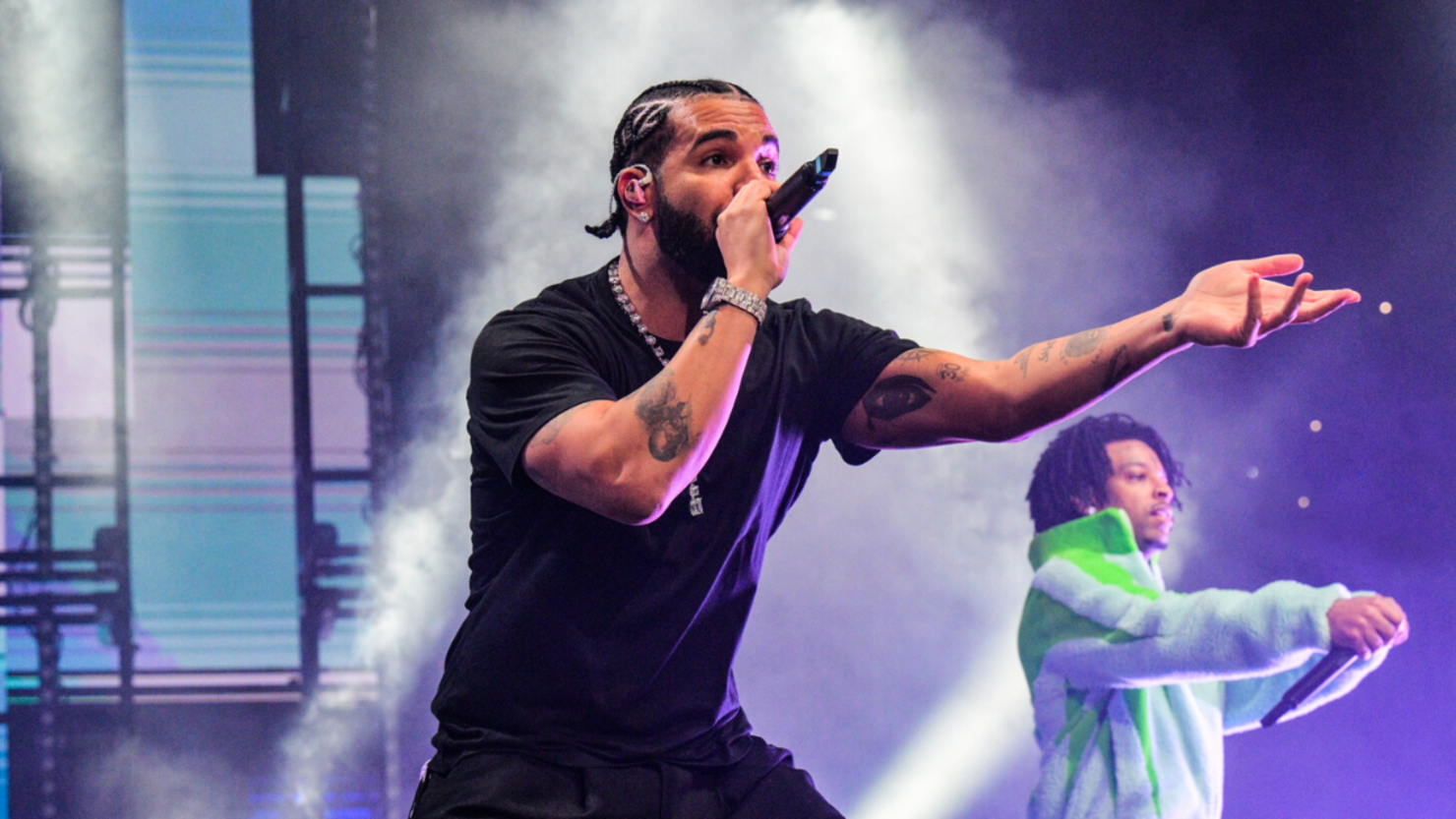 Drake couldn't kick off his first tour in five years without acknowledging the late Virgil Abloh.

On Wednesday, July 5, the Canadian rapper and 21 Savage flocked to Chicago for the first night of the "It's All A Blur Tour." Before the doors opened at the United Center, Drake took to his Instagram Story to share an image of the massive statue that honors the fashion designer and DJ. The giant monument, which is based on a photo of Abloh that Drake has tatted on him, is located right in the middle of the stage.

"Our brother is watching," Drizzy wrote in his post.
Drake kicked off the tour by emerging from the crowd to the tune of his song "Look What You've Done" off his Take Care album. When he got to the stage, he was greeted by a look-alike of his younger self. They both sat on a couch as Drake appeared to recite his bars from a rhyme book. That wasn't the only visual trick he pulled on his fans. He had a green spaceship float above him as he performed "HYFR" and a ginormous anime model balloon circle him as he rapped "Way 2 Sexy." At one point, he even had a flock of sperm swimming above him.

After Drizzy went through numerous hits from his extensive catalog, 21 finally hit the stage to perform his classics like "X," "Mr. Right Now" and "Bank Account." Towards the end of the show, Drake returned to help deliver their joint hits off Her Loss like "Rich Flex," "Spin Bout U" and "On BS." They even performed "Knife Talk" off Certified Lover Boy.

Check out more scenes from the first night of the "It's All A Blur Tour" below.