Morgan Wallen, HARDY & ERNEST Share Epic Onstage Moments At Recent Show
By Kelly Fisher
July 17, 2023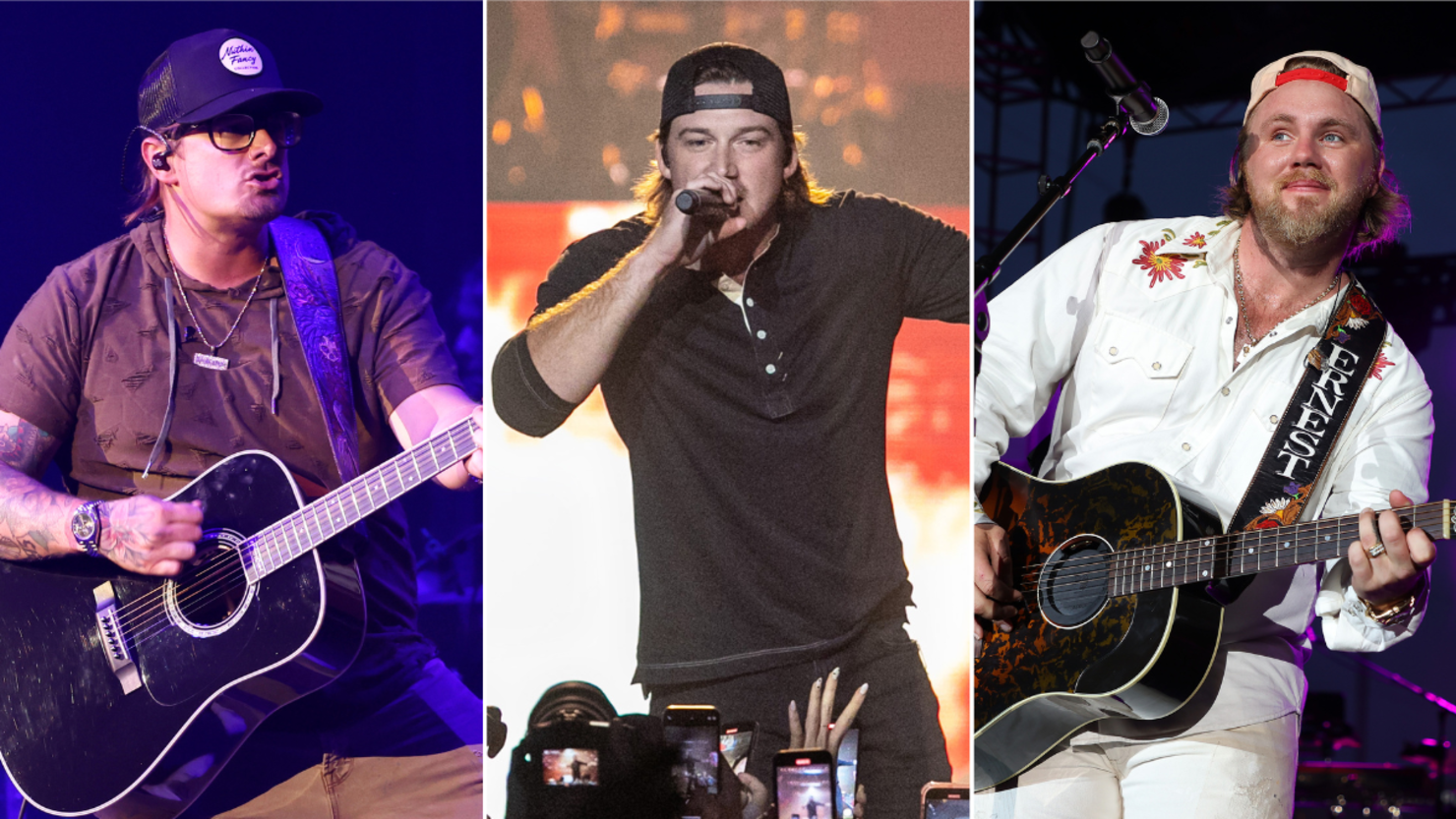 Morgan Wallen shared epic photos on his Instagram story with his "brother," HARDY, and his "other brother," ERNEST, as they joined forces for unforgettable moments on stage during a recent tour stop in San Diego, California.
HARDY and ERNEST shared snapshots with Wallen in their respective posts. The photos come after back-to-back nights at San Diego's Petco Park during Wallen's headlining "One Night At A Time World Tour" over the weekend. They performed at the venue on Friday (July 14) and Saturday (July 15) nights. The massive, ongoing world tour also includes Parker McCollum and Bailey Zimmerman as guests in the lineup.
Wallen promised that "2023 is gonna be a special year," as he announced the world tour on Instagram in December. The global trek comes in support of Wallen's highly-anticipated 36-track album, One Thing At A Time, which dropped in March. The project included "Last Night," "Everything I Love," the title track, "Ain't That Some," "You Proof," collaborations with HARDY, ERNEST and Eric Church, and many other fan-favorite highlights. Before kicking off his tour, Wallen marked the album's long-awaited release with a free show at Bridgestone Arena in Downtown Nashville, Tennessee. All tickets to the live-streamed event were distributed within only a few hours. See Wallen's, HARDY's and ERNEST's posts from San Diego below.