WATCH: Damar Hamlin Practices In Pads For First Time Since Cardiac Arrest
By Jason Hall
July 31, 2023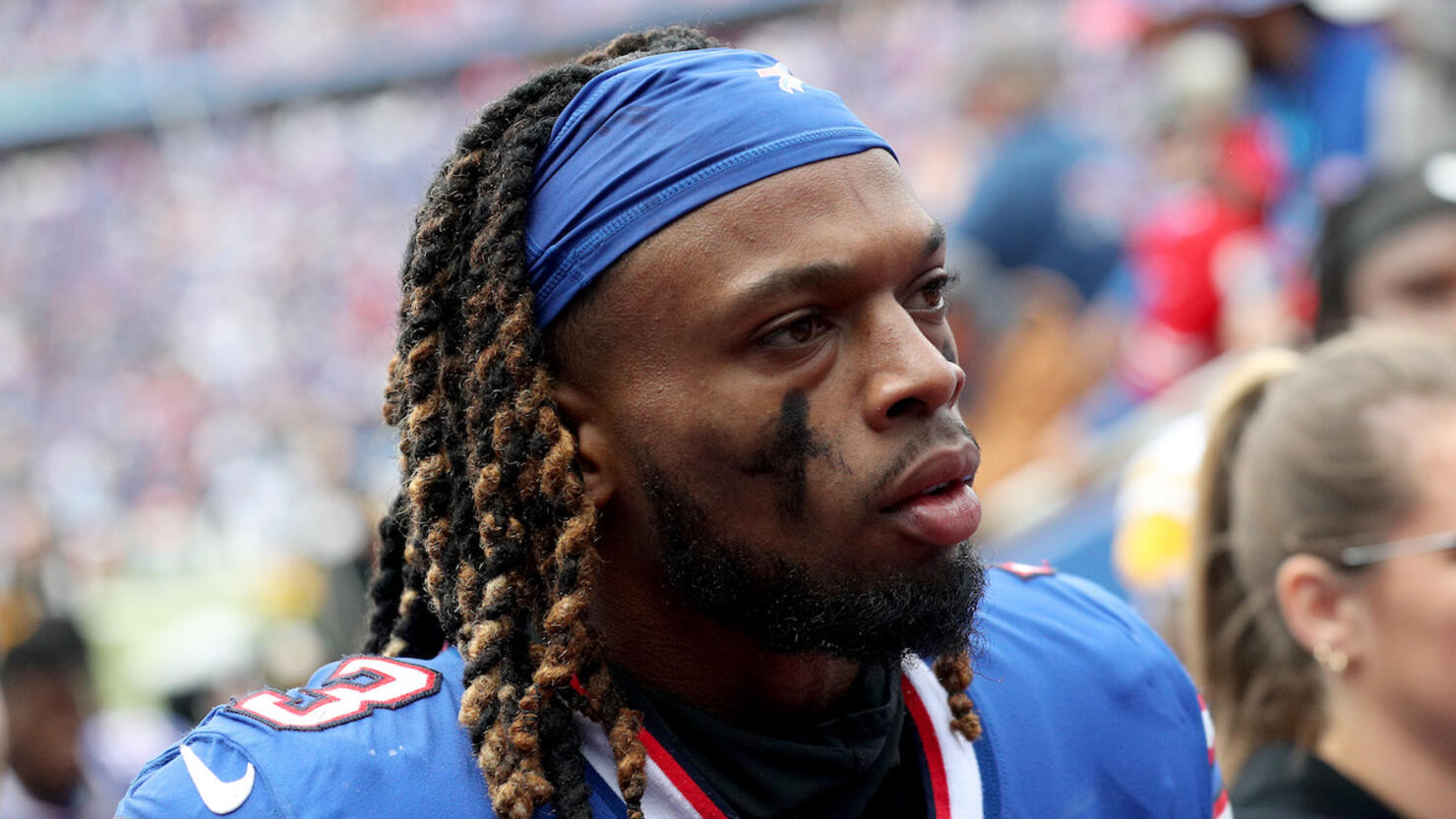 Buffalo Bills safety Damar Hamlin participated in full pads for the first time since his cardiac arrest during the team's training camp practice on Monday (July 31).
NFL Network's Tom Pelissero shared a video of Hamlin running out of the tunnel to a thunderous ovation from the Bills fans in attendance.
"Damar Hamlin back in pads for the first time since January here at #Bills camp," Pelissero tweeted along with the clip.
Buffalo Bills reporter Jenna Cottrell also shared a clip of Hamlin saying a prayer as he took the field on Monday.
"A quiet moment of prayer for Damar Hamlin. Today he's back on the field in full pads. an unbelievable moment and testament for him, his medical team and #billsmafia," Cottrell tweeted.
Head coach Sean McDermott had previously addressed Hamlin's return to full contact practice on Sunday (July 30).
"Awareness is important," McDermott said via 13 WHAM. "You've got X amount of guys out here, and then we had Damar in there as well — we're trying to make it as normal as possible, but also understanding it may not be quite as normal as we want it to be because of the past. So like I said before, we're going to support him through this, and up to this point, he's done a phenomenal job just taking it one day at a time."
Hamlin had previously made his official return to football practice during an OTA session on June 6, ESPN's Alaina Getzenberg reported at the time. Bills general manager Brandon Beane confirmed that Hamlin was cleared to resume full activity in April.
"He's seen three additional specialists, most recently on Friday and they're all in agreement, it's not two to one or three to one or anything like that. They're all in lockstep of what this was and that he is cleared, resume full activities just like anyone else who was coming back from an injury or whatever so he's fully cleared, he's here and he is of the mindset, he's in a great headspace to come back and make his return," Beane said at the time.
Hamlin suffered cardiac arrest during the first quarter of the Bills' since-cancelled Monday Night Football game against the Cincinnati Bengals on January 2. A stretcher and ambulance came onto the field and CPR was administered by first responders.
Hamlin was hospitalized at the University of Cincinnati Medical Center and initially reported to be in critical condition before making a miraculous recovery, which coincided with an outpouring of support from players, coaches and fans. A GoFundMe page initially launched by Hamlin's Chasing M's Foundation to support a toy drive prior to his medical situation -- and later to support his recovery after far exceeding its $2,500 goal -- raised more than $9 million.
The Pittsburgh native was released from UC Medical Center one week after suffering cardiac arrest and discharged from Buffalo General Medical Center/Gates Vascular Institute after completing a series of tests and evaluations two days later.