Georgia Beach Among The 10 Best Beaches In The World To See The Sunrise
By Sarah Tate
August 17, 2023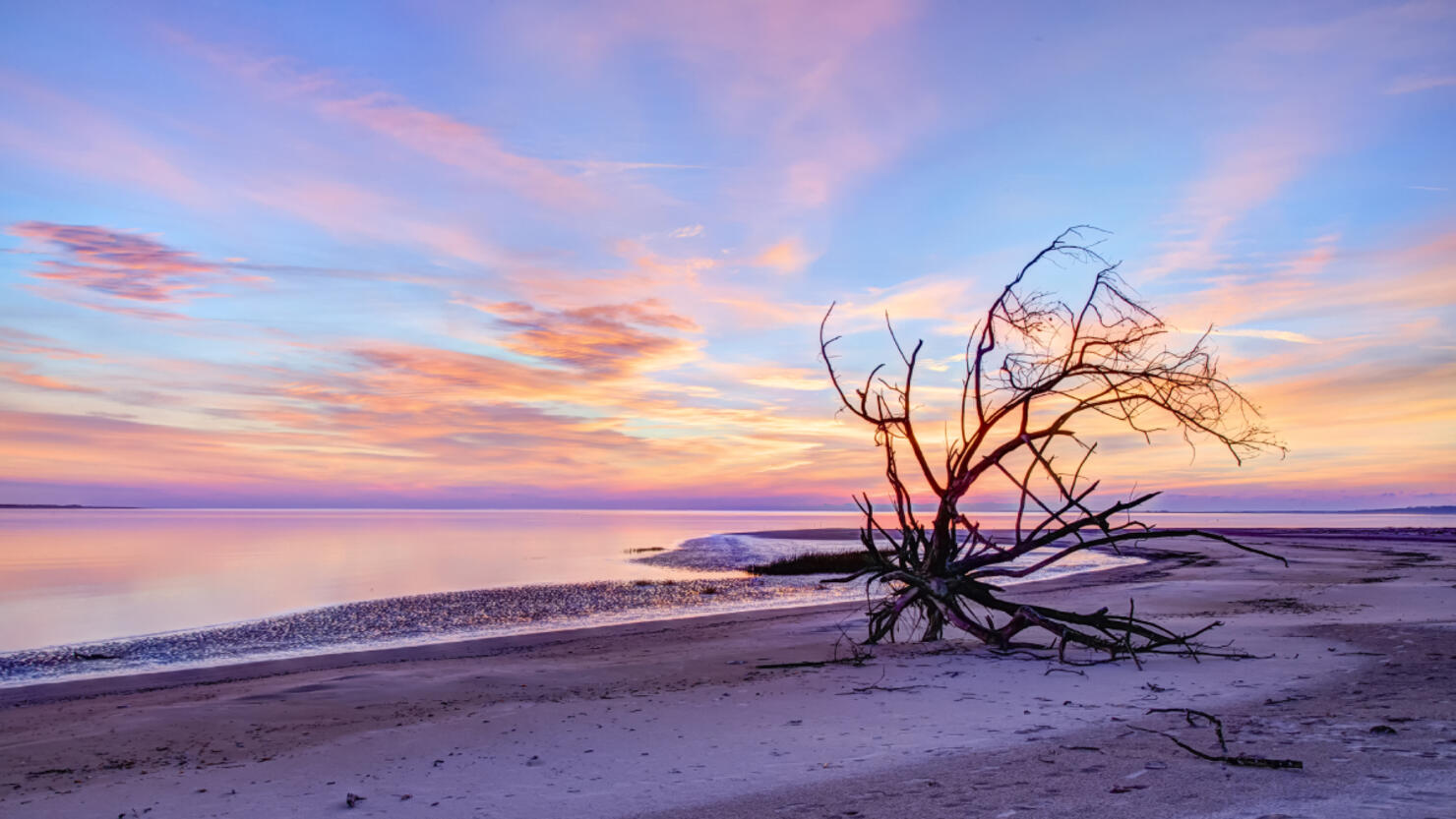 Photo: Glenn Ross Images/Moment Open/Getty Images
Anyone who has visited Georgia's coast knows how beautiful the sight of the magnificent Atlantic Ocean can be, especially during a sunrise. One beach in the Peach State, however, was recognized as being one of the best places in the world to watch the sunrise.
HawaiianIslands.com compiled a list of the 10 best beaches in the world to see the sunrise, analyzing reviews for TripAdvisor's 50 "Traveler's Favorite" beaches for every country to see what percentage mentioned the word "sunrise." While most of the list include breathtaking beaches in places like India and Indonesia, one in Georgia earned a spot among the best.
Driftwood Beach, found on Georgia's Jekyll Island, was named the seventh best beach in the world to catch the sunrise, with 6.3% of reviews including the word. The stunning views of the sunrise combined with the silhouettes of fallen trees and driftwood along the shore make for a gorgeous sight that you'll remember for a long time.
Here's what the site had to say:
"This tiny stretch of coastline has a haunting ambiance, thanks to the skeletal remains of uprooted trees and worn branches that are scattered along its shoreline. Viewing the sunrise at Driftwood Beach is 'a truly otherworldly experience,' according to reviewers."
In addition to Driftwood Beach, which claimed the top spot for the U.S., another Georgia beach was recognized as a great place to watch the sunrise. Tybee Island ranked No. 7 overall for the best beaches in America to see the sunrise, with 3.2% of reviews mentioning the word.
Check out the full list at hawaiianislands.com to see more of the best beaches to watch the sunrise.