Billie Eilish Explains 'Shocking' Creative Process Changes For Third Album
By Katrina Nattress
August 21, 2023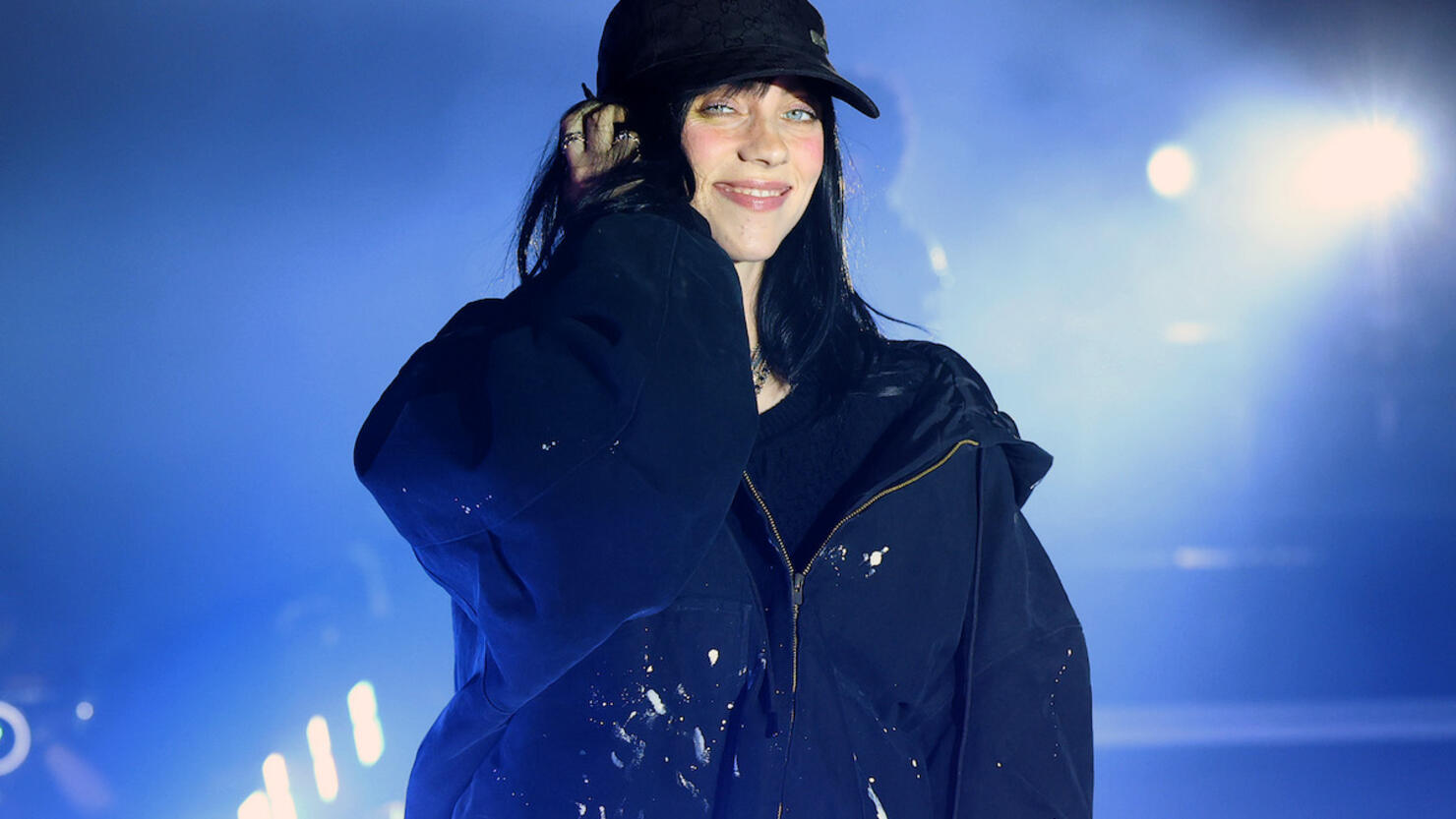 Photo: Getty Images North America
Back in November, Billie Eilish confirmed she and her brother FINNEAS were working on her third studio album, and during a visit to Dua Lipa's At Your Service podcast, she explained the "shocking" ways in which the creative process has changed compared to her 2019 debut When We All Fall Asleep Where Do We Go? and 2021's Happier Than Ever.
"Everything is different about it," she admitted of the music making process. "I've been trying to compare recently, just because I'm getting used to doing it in a different way. And trying to be like, 'It's OK to do that. I'm OK. I'm still able to do that; I'm capable still.'"
"And, you know, touring for a year-and-a-half, then coming back to it, and being way older – and not even much older, but again, the jump between 18 and 21 is a big jump," Eilish added. "Just mentally and physically, and realistically. It's just been completely different."
The singer also explained what exactly changed. "The way that I exist in the room is different, my voice has completely changed since then…The voice-changing thing is a trip! It's all kind of shocking," she said. "I've gotten a little bit more like, 'OK, it's just change and I'm figuring that out.' It's hard to accept change, it's hard to get over, 'But I did it this way for so long, and it worked so well!' Well, you can't anymore."
Although it's unclear when we'll get to hear Eilish's third album, she did recently contribute to the Barbie soundtrack with the emo ballad "What Was I Made For?"
Listen to the full Dua Lipa: At Your Service episode above.