Reggie Bush Sues NCAA For Defamation; Seeks To Reclaim Heisman Trophy
By Jason Hall
August 24, 2023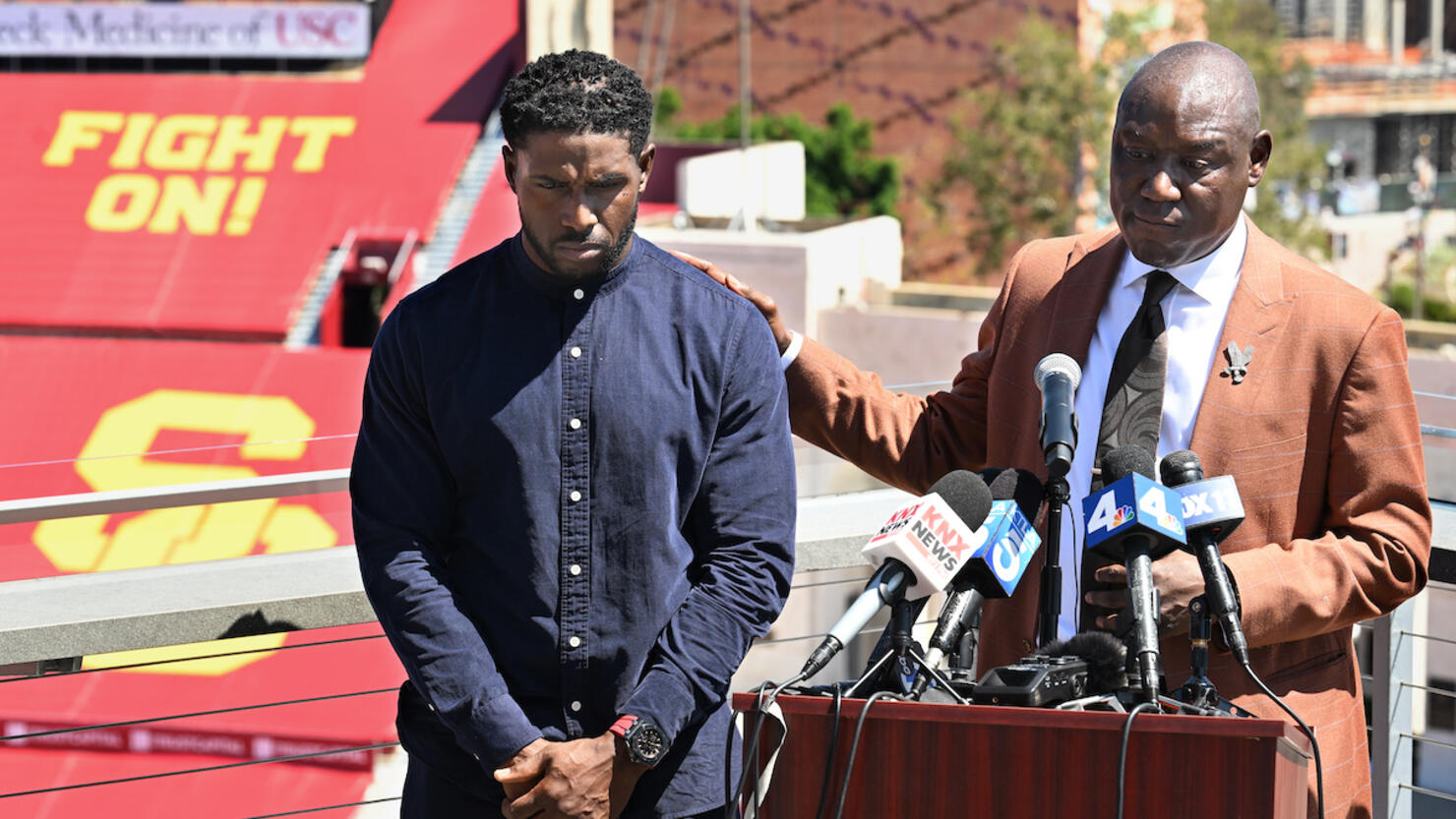 Former Heisman Trophy winner Reggie Bush announced he's filed a defamation lawsuit against the NCAA on Wednesday (August 23), Front Office Sports reports.
Bush, 38, who was stripped of his 2005 Heisman Trophy following accusations of accepting impermissible benefits from a "marketing agency" during his decorated collegiate career at USC, is suing on the grounds that the NCAA made a statement in 2021 claiming he engaged in a "pay-for-play" arrangement, which could be perceived as USC or a booster paying him under the table to attend the college.
"This is a new accusation as far as I'm concerned," Bush said during a news conference in which he called the statement completely false.
The lawsuit is the latest attempt by Bush to reclaim his Heisman Trophy taken away as part of the sanctions levied himself and USC in 2010, which also resulted in the football program vacating games, including the 2004 BCS Championship Game, and the school disassociating with the running back widely regarded as one of the best in the history of college football.
"I got dreams of coming back into this stadium and running out of that tunnel with the football team," Bush said while announcing his lawsuit during a press conference held at Los Angeles Memorial Coliseum, the home of the USC Trojans. "I got dreams of walking in here and seeing my jersey right there next to the other Heisman Trophy winners but I can't rightfully do that without my Heisman Trophy."
Bush was selected No. 2 overall by the New Orleans Saints in the 2006 NFL Draft and had a 11-year NFL career with four teams, which included winning Super Bowl XLIV as a member of the Saints and being elected to the Saints Hall of Fame. The California native retired from the NFL in 2016 and has since contributed to FOX Sports' college football coverage as an on-air analyst.