Doja Cat's New Head Tattoo Is Turning Heads
By Sherah Janay Ndjongo
August 26, 2023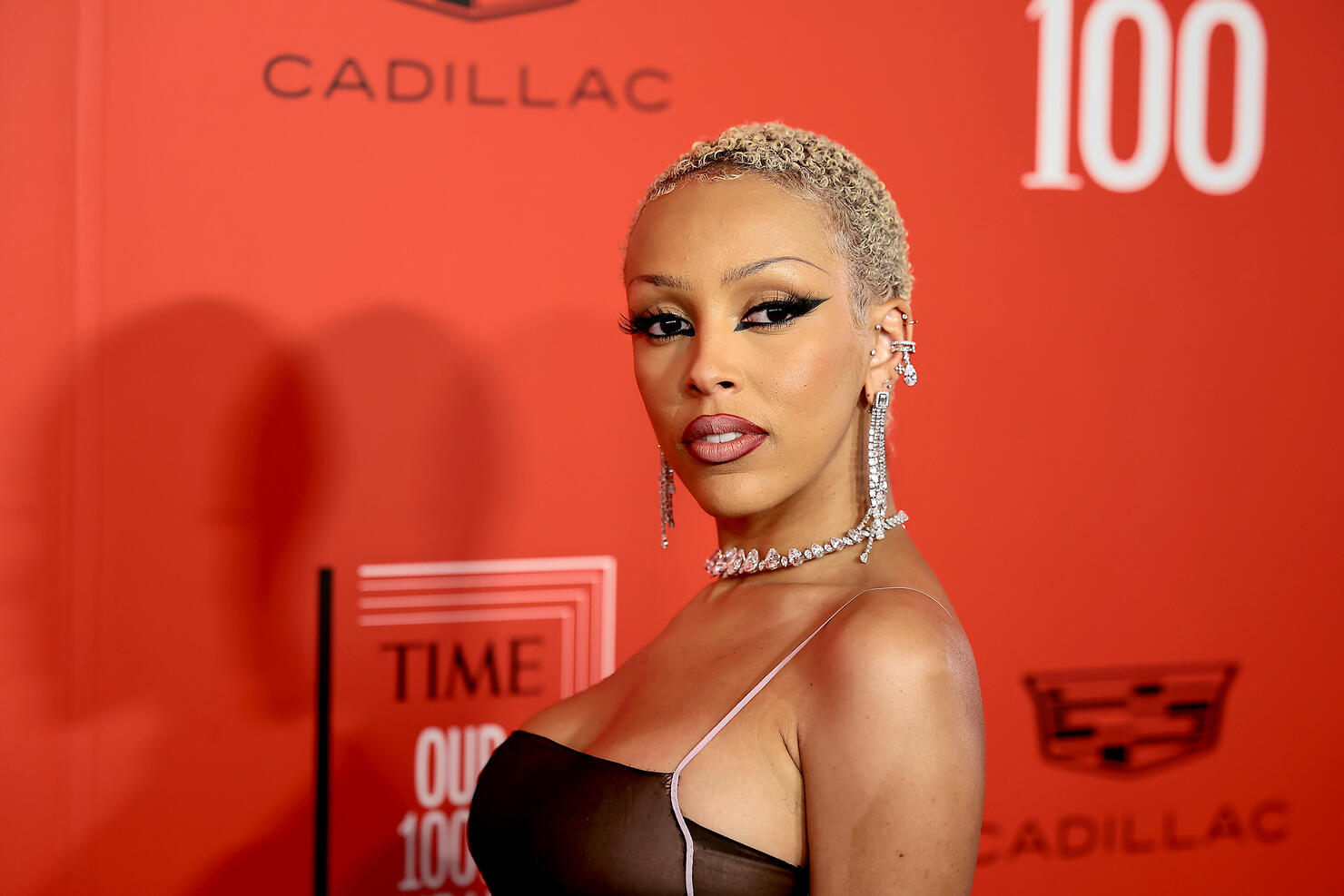 Doja Cat has some new ink, and it's definitely meant to make a statement.
The artist, credited as @jershtattoos, completed a sizable scythe tat behind Doja Cat's ear. The fresh art is a noticeable choice, and it complements the singer's current striking style with her short, bleached hairdo.
Over the past few months, Doja Cat has been on a tattoo spree, and fans have been living for her unexpected tattoo reveals. In May, she left everyone speechless with a full back piece of the skeletal structure of an unidentified winged creature. Prior to that, she decorated her forearms with an antelope skull and a spider.
The aesthetic of the scythe mirrors the rumored vibe of Doja Cat's upcoming fourth studio album. In the music video of her single "Paint The Town Red," both the devil and a figure resembling the Grim Reaper accompanied the musician during the mysterious scenes that display a darker vibe.
On Wednesday, Doja Cat teased a new release to drop on September 1. She posted a photo on Instagram of her own silhouette wearing devil's horns while posing in front of a chair, specifying the date alongside an hourglass emoji.
Guesses have been made that the teaser will reveal a full-length album or a track list for it.