Doja Cat Dances With The Grim Reaper In 'Paint The Town Red'
By Rebekah Gonzalez
August 4, 2023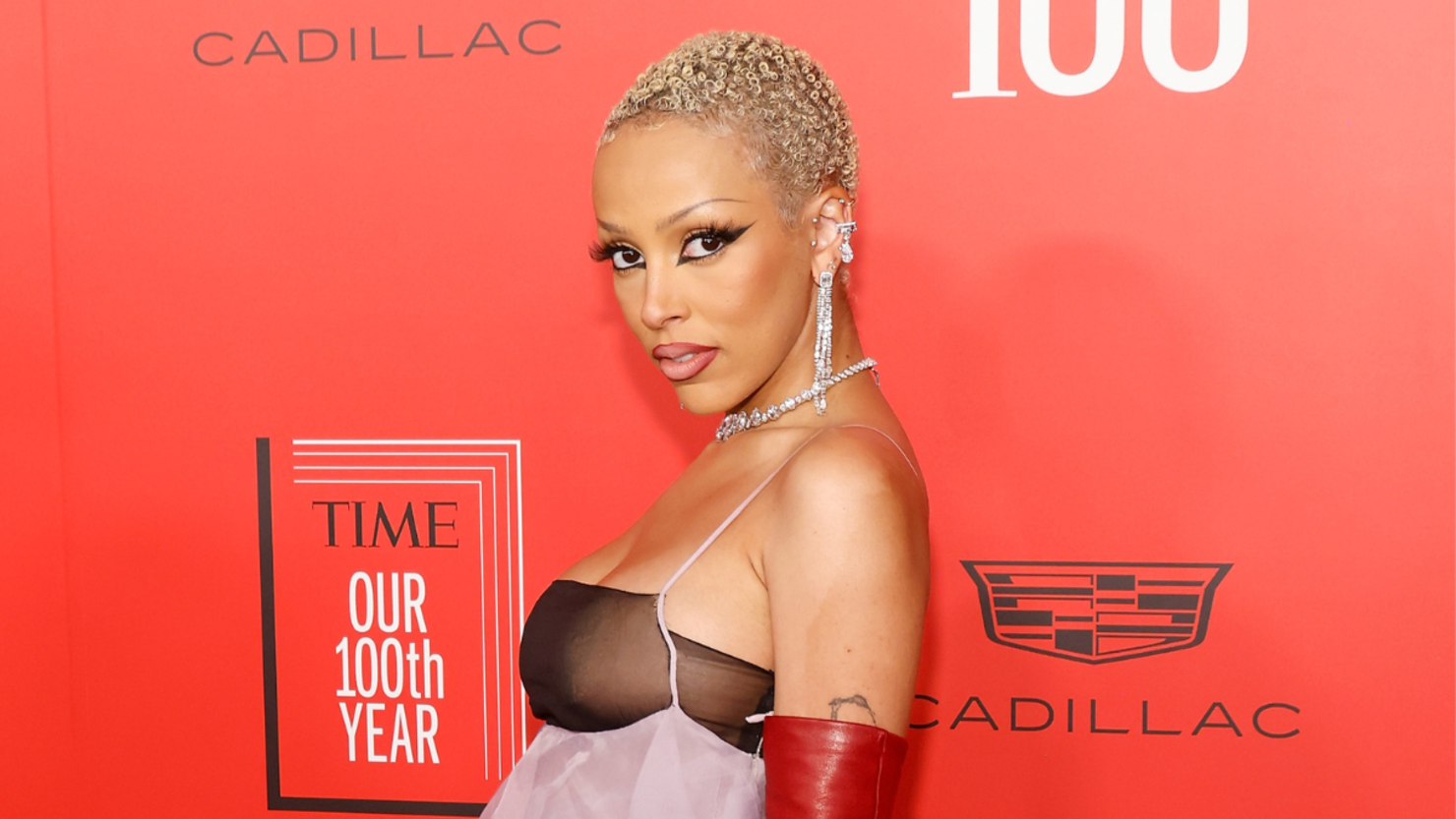 Doja Cat is back with another new single! After previewing the song on Instagram Live, which garnered much excitement from fans, the rapper officially dropped "Paint The Town" on Friday, August 4th. Referring to a long-standing rumor that she sold her soul to the devil, Doja rap/sings in the catchy post-chorus: "Mm, she the devil/ She a bad lil' bitch, she a rebel/ She put her foot to the pedal/ It'll take a whole lot for me to settle."
In the song's accompanying music video, Doja Cat and co-director Nina McNeely amped the macabre imagery, starting out strong with the rapper removing her eyeball and dropping it into a whole new world filled with giant dragons, the Grim Reaper, and blue-horned monsters. Check out the visual feast below!
"Paint The Town Red" marks Doja's second single from her forthcoming album. The first, "Attention," dropped in June. Both tracks include lines about the controversy over her shaving her head. In "Attention" Doja raps, "Lost a lil' weight, but I ain't never lost a tushy/ Lookin' good, but now my bald head match my..." playfully letting listeners fill in the blank. Then in "Paint The Town Red," she raps, "Ugh, you can't take that bitch nowhere/ Ugh, I look better with no hair."
When Doja shaved her head back in August 2022, many fans took it to mean she was struggling and did it as a cry for help. "It's just funny. The second that I get to feeling like I'm free and I feel cool, motherf---ers are like 'you're not okay,' but I'm like chill," the rapper said in an Instagram Live at the time. "If you really have love for me and really are concerned about me I do want you to know that this isn't a cry for help or an issue of any sort. This is just me."
Doja's forthcoming album has yet to receive a title or a release date.