Trump Raised Record Amount In 24-Hour Period After Mugshot
By Jason Hall
August 29, 2023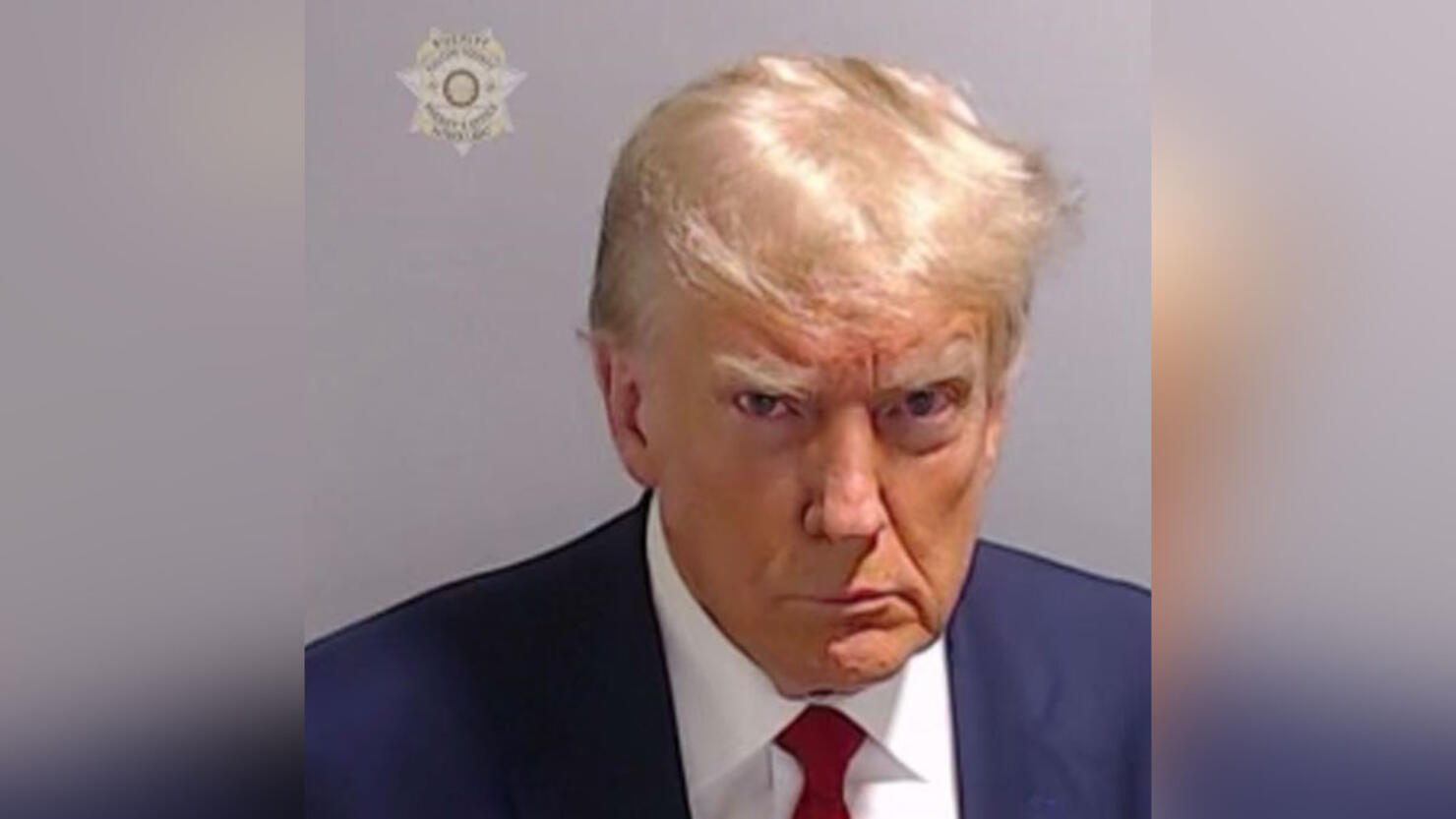 Photo: Fulton County Sheriff's Office
Former President Donald Trump is reported to have raised a record-breaking amount in the 24-hour span after his mugshot was released.
Trump reportedly raised $4.18 million on Friday (August 25), according to figures provided by his campaign to POLITICO, which was the single-highest 24-hour period of his campaign ever, a source familiar with the totals confirmed. The Trump campaign also claimed it raised a total of $7.1 million between Thursday and Saturday (August 26).
The campaign also began selling merchandise displaying the mugshot, which included the tagline "NEVER SURRENDER!" Trump referred to being booked at Georgia's Fulton County Jail as a "terrible experience" and claimed he had "never heard the word mugshot" prior to his being taken on Thursday.
"I came in, I was treated very nicely — but it is what it is. I took a mug shot. I had never heard the word 'mug shot.' They didn't teach me that at the Wharton School of Finance," Trump told Newsmax hours after his booking Thursday night, adding that his booking was "a very sad experience" and called it a "very sad day for our country."
"I went through an experience that I never thought I'd have to go through, but then I've gone through the same experience three other times," he added. "In my whole life, I didn't know anything about indictments. And now I've been indicted, like, four times.
"It's just like one thing after the next. What they want to do is they want to try and wear you out which they would never do … Just an absolute horrible thing that they're doing.
"And I've never seen anything like it. This is Third World country."
Trump spent approximately 20 minutes at the correctional facility on Thursday, 10 days after being indicted on 13 counts, including racketeering, conspiracy, false statements and asking a public official to violate their oath of office in an effort to overturn the results of the 2020 presidential election in Georgia. The former president was released on $200,000 and agreed to an order limiting his posts on social media in reference to witnesses or co-defendants in the case before his X account later shared a picture of his mugshot serving as his first post on the website formerly known as Twitter since January 6, 2021.
Trump had initially been indicted in March for his alleged role in the $130,000 hush-money payment to adult film actress Stormy Daniels.
The former president was later indicted on charges stemming from taking classified documents from the White House to Mar-a-Lago and hindering government officials' efforts to get them back in June, as well as his role in the January 6 Capitol insurrection in August.