Ohio Restaurant Has The 'Absolute Best' Pancakes In The State
By Sarah Tate
August 30, 2023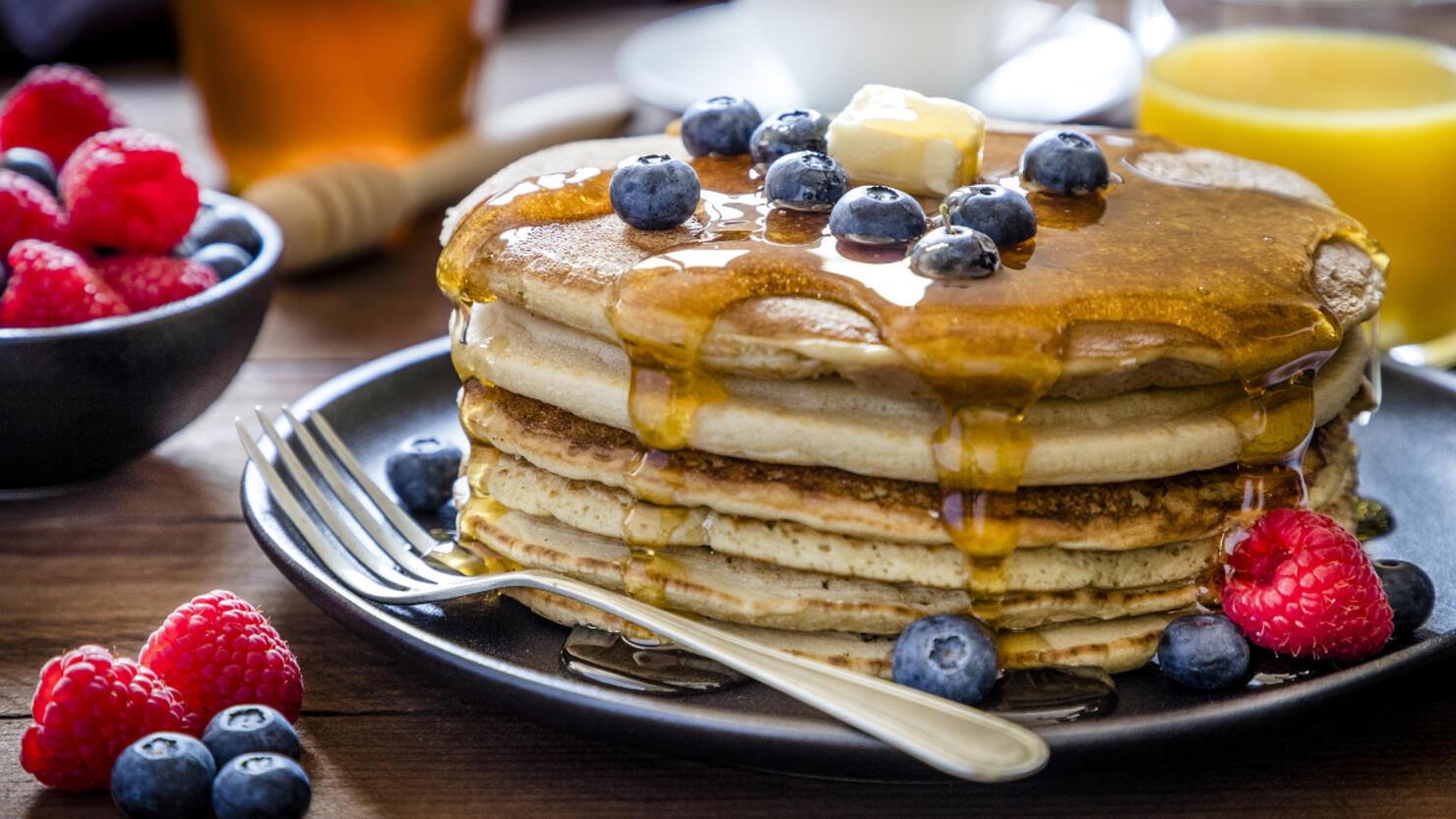 Photo: carlosgaw/E+/Getty Images
Breakfast, lunch or dinner, pancakes are always a crowd pleaser. Because they are a staple on most breakfast menus, you're never too far from a great place to find even better pancakes. But which restaurant has the best of the best?
Mashed compiled a list of the restaurant in each state offering up the "absolute best" pancakes around. According to the site:
"Every state in the country has at least one phenomenal pancake joint that will satisfy your sweet tooth and take you straight back to those hazy, carefree breakfasts of your childhood. Some of them are so good that you might want to cross state lines and take a mini foodie destination trip just to get your hands on a stack."
So which spot in Ohio serves the "absolute best" pancakes in the state?
Katalina's
Located in Columbus, Katalina's take on pancakes is quite unique. The Pancake Balls are small rounded bites filled with your choice of filling: pumpkin-apple butter, Nutella or Dulce de leche. Katalina's has two locations around Columbus. Find your nearest one by visiting the website.
Here's what Mashed had to say:
"For nontraditional pancakes that will make you forget the flat variety, go to Katalina's in Columbus, Ohio, to sample The Original Pancake Balls. Instead of being coated in toppings, these balls are filled, giving you the perfect ration of pancake to filling every time.
According to Yelp, the pancake balls with apple butter are incredibly awesome. If apple butter isn't for you, try the Nutella-filled ones instead. These bit-sized, beautiful morsels are the best pancakes in Ohio, hands down."
Check out Mashed's full list to see the restaurants around the country serving up top-notch pancakes.