Did These Posters Just Confirm An *NSYNC Reunion?
By Katrina Nattress
September 4, 2023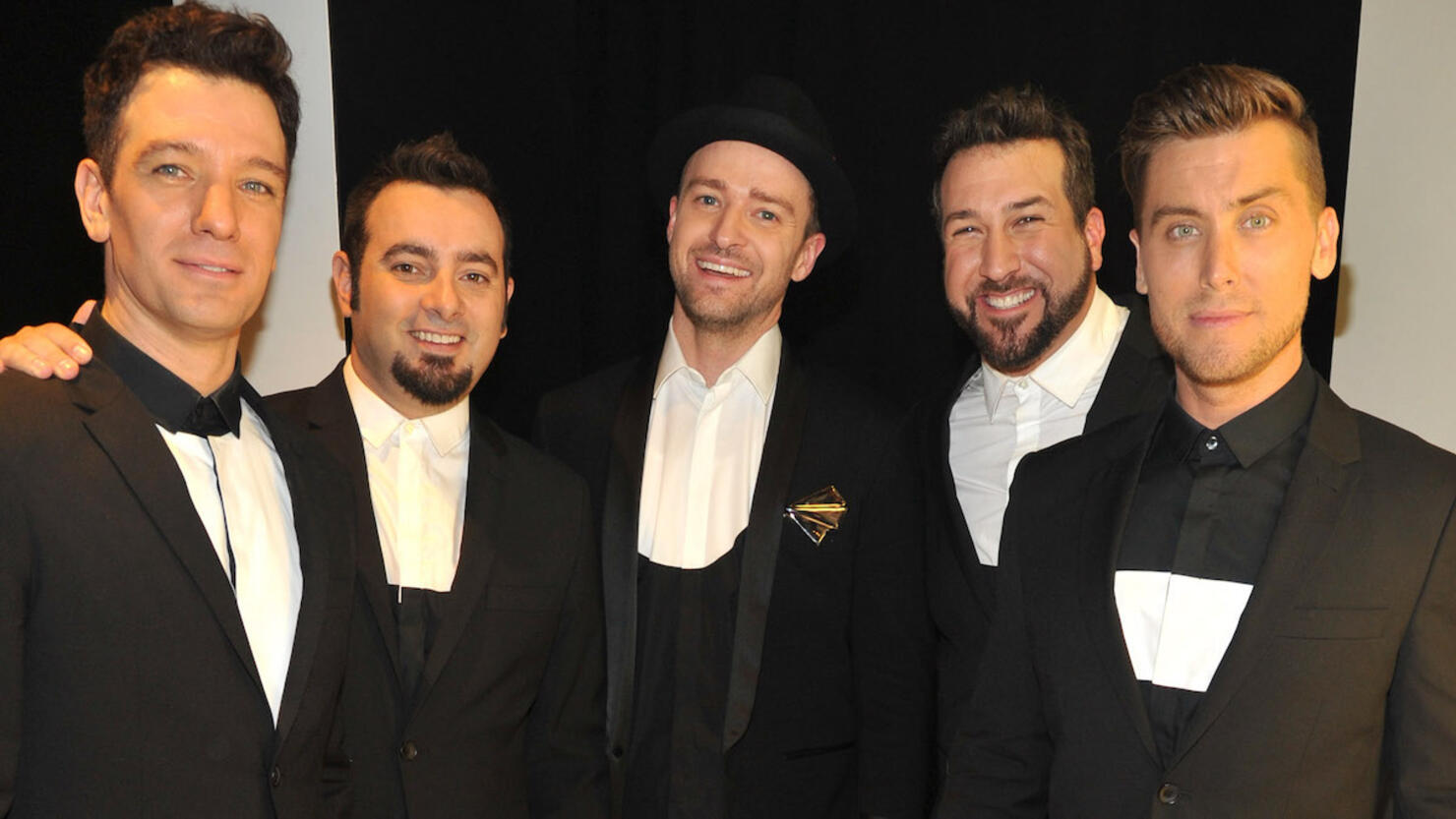 AN *NSYNC REUNION IS HAPPENING! IT'S (PROBABLY) REALLY HAPPENING!
Posters for the upcoming Trolls movie, Trolls Band Together, have popped up in New York City, and the *NSYNC logo is front and center. A QR code on the poster links to a website that also features a giant *N along with the tops of five troll heads, which could signify the five members of the group (Justin Timberlake, JC Chasez, Lance Bass, Joey Fatone, and Chris Kirkpatrick). The website's URL also seems to tease a new song, "Take You To A Better Place." If you hit the "play" button, a hook that features some grade-A whistling plays, which could be a snippet of the song. The third installment of the Trolls franchise, which stars Timberlake, is about a boyband reuniting, so an IRL reunion just makes sense! See the poster below.
Last month, a source told Entertainment Tonight that Timberlake's former bandmates "are expected to have surprise roles" in the new movie. If *NSYNC in fact reunited for a new song, it'll be their first since the 2001 single "Girlfriend."
Earlier this year, Bass opened up about the possibility of a reunion. "I think it just has to be the right time; we all have to be inspired in the moment," he said. "But I do think the world needs something again from *NSYNC. I always feel bad that there was no ending, because we didn't have a final show, we didn't have a final tour, because we didn't know it was the final days."
"We owe it to the fans to give them something at some point," he added.