*NSYNC Expected To Reunite For A New Song Soon
By Rebekah Gonzalez
August 19, 2023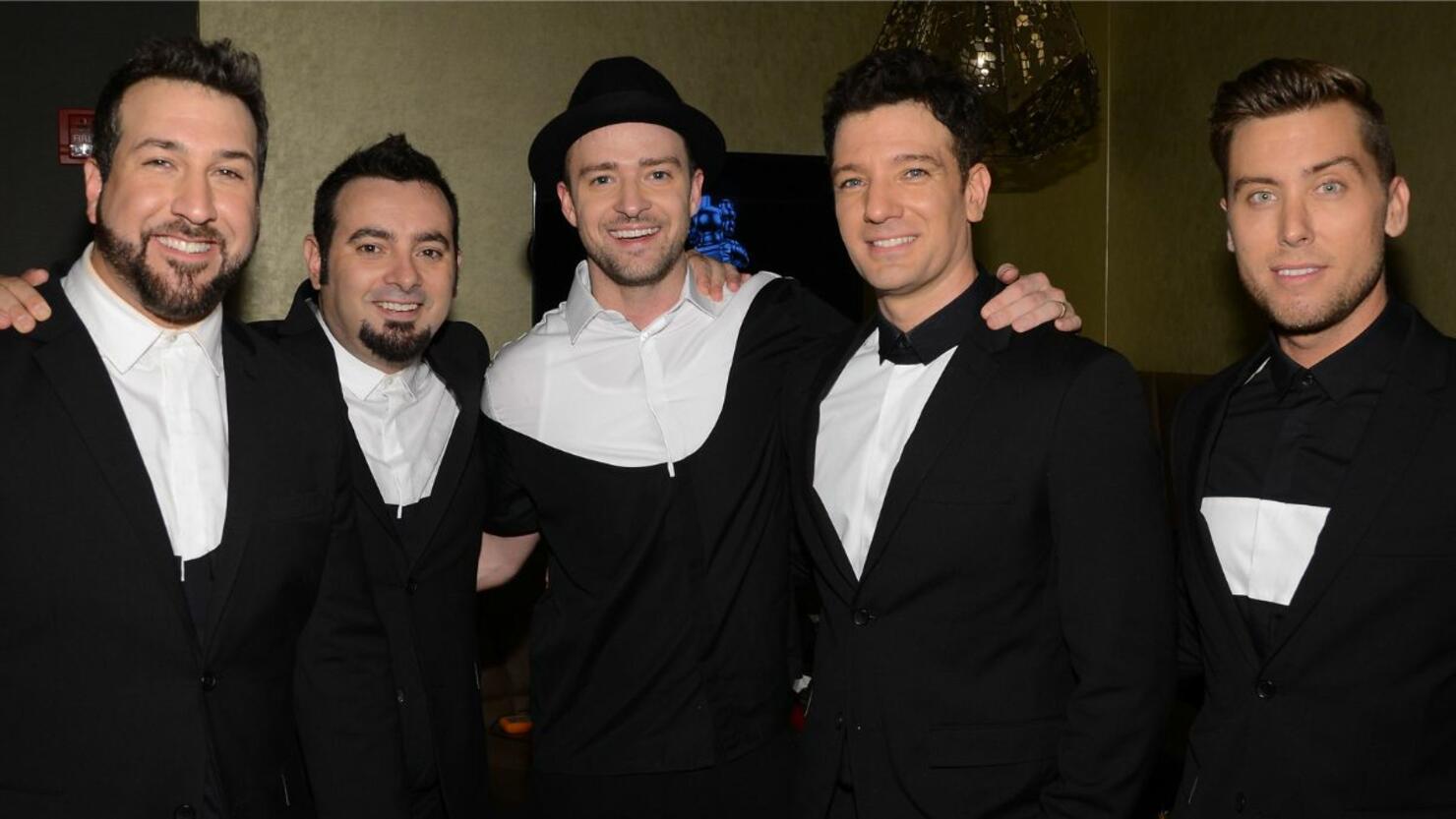 It's finally happening! Well, maybe. A source recently told Entertainment Tonight that *NSYNC may be reuniting for the upcoming third installment of the Trolls movies, which stars Justin Timberlake. The new movie, Trolls Band Together, is actually about a boyband reuniting so the real-life reunion would be fitting.
"JC Chasez, Lance Bass, Joey Fatone, and Chris Kirkpatrick are expected to have surprise roles in the third Trolls film, Trolls Band Together, with Justin Timberlake," the source revealed. They went on to add that the band will also release a new song for the movie. ET reached out to Universal and the studio chose to not comment on the news. If the rumors are true, the new song would mark the first release from *NYSNC in over a decade. Their last single release as a group was "Girlfriend" in 2001.
The exciting news comes just weeks after Timberlake raised eyebrows after wishing JC a happy birthday by posting a video of them clearly working on music in the studio. Fans have been holding out for an *NSYNC reunion for years. In 2022, the reunion rumors were reignited after recent birthday boy JC joined TikTok and tagged his former bandmates in one of his first posts. Earlier this year, Bass opened up about the possibility of a full reunion. "I think it just has to be the right time; we all have to be inspired in the moment," he said. "But I do think the world needs something again from *NSYNC. I always feel bad that there was no ending, because we didn't have a final show, we didn't have a final tour, because we didn't know it was the final days." The singer added, "we owe it to the fans to give them something at some point."