Colorado, Duke Climb Into Week 2 AP Top 25 Poll After Historic Upsets
By Jason Hall
September 5, 2023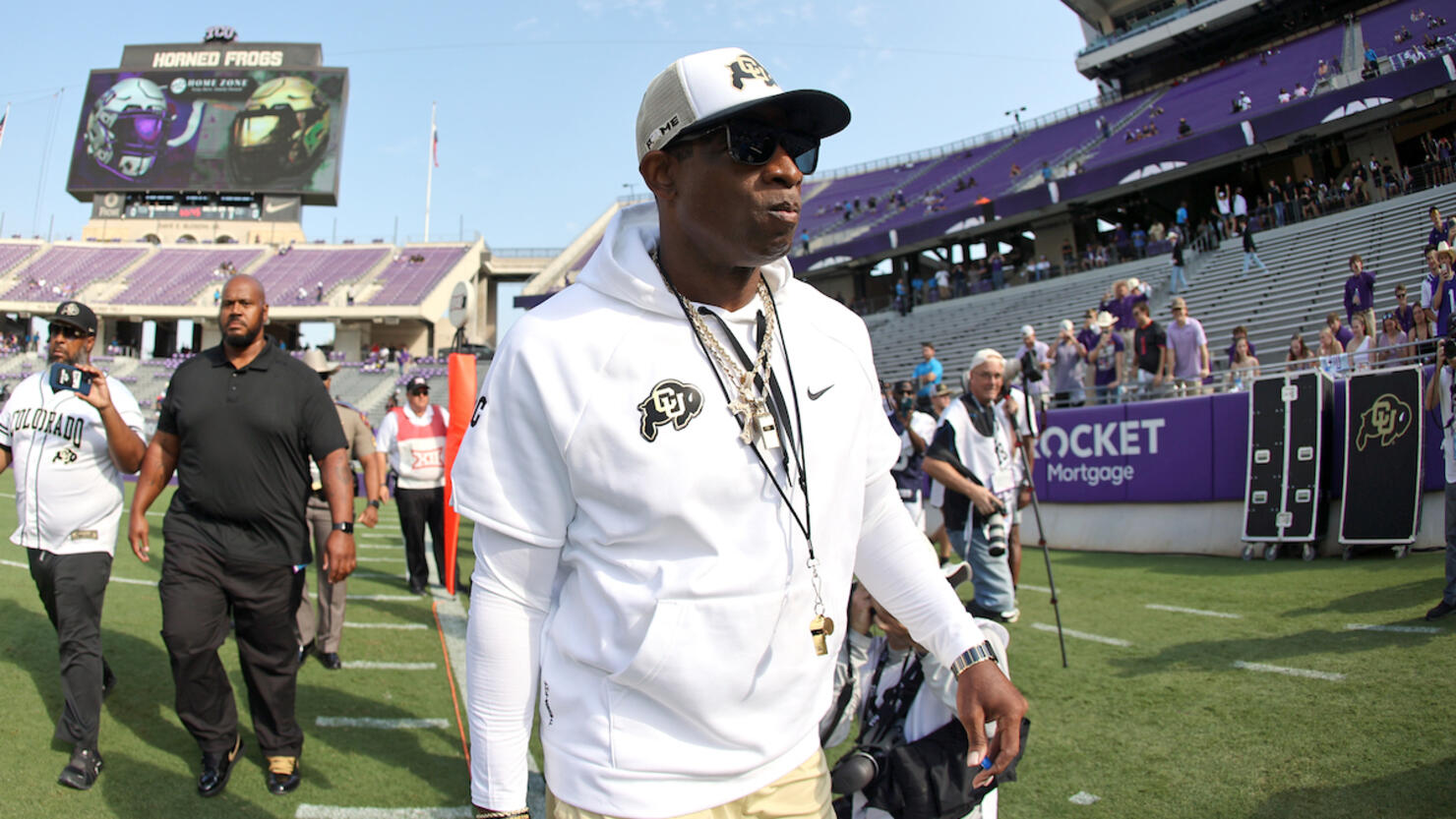 The Colorado Buffaloes and Duke Blue Devils both climbed into the Week 2 Associated Press Top 25 poll following historic upsets in Week 1.
The Buffaloes defeated the reigning Big 12 champion and national champion runner-up TCU Horned Frogs, 45-42, in Pro Football Hall of Famer Deion Sanders' debut as head coach. Duke upset the reigning ACC champion and perennial College Football Playoff contender Clemson Tigers, 28-7, during a primetime matchup on Monday (September 4) night.
Naturally, the Horned Frogs and Tigers saw the biggest fall of any team ranked in the preseason Top 25, with TCU, which had ranked No. 17 overall, falling out of the rankings completely and Clemson dropping 16 spots to No. 25 overall, the only winless team included in the Week 2 Top 25.
The full Week 2 AP Top 25 poll rankings are included below:
Georgia (SEC)- 1-0 (-)
Michigan (Big Ten) 1-0 (-)
Alabama (SEC)- 1-0 (+1)
Florida State (ACC)- 1-0 (+4)
Ohio State (Big Ten)- 1-0 (-2)
USC (Pac-12)- 2-0 (-)
Penn State (Big Ten)- 1-0 (-)
Washington (Pac-12)- 1-0 (+2)
Tennessee (SEC)- 1-0 (+3)
Notre Dame (IA Independents)- 1-0 (+3)
Texas (Big 12)- 1-0 (-)
Utah (Pac-12)- 1-0 (+2)
Oregon (Pac-12)- 1-0 (+2)
LSU (SEC)- 1-0 (-9)
Kansas State (Big 12)- 1-0 (+1)
Oregon State (Pac-12)- 1-0 (+2)
North Carolina (ACC)- 1-0 (+4)
Oklahoma (Big 12)- 1-0 (-)
Wisconsin (Big Ten)- 1-0 (-)
Ole Miss (SEC)- 1-0 (+2)
Duke (ACC)- 1-0 (Unranked in Week 1)
Colorado- (Pac-12)- 1-0 (Unranked in Week 1)
Texas A&M (SEC)- 1-0 (-)
Tulane (AAC)- 1-0 (-)
Clemson (ACC)- 0-1 (-16)