New Poll Shows How Americans Feel About Biden's Age, Job Ratings
By Jason Hall
September 8, 2023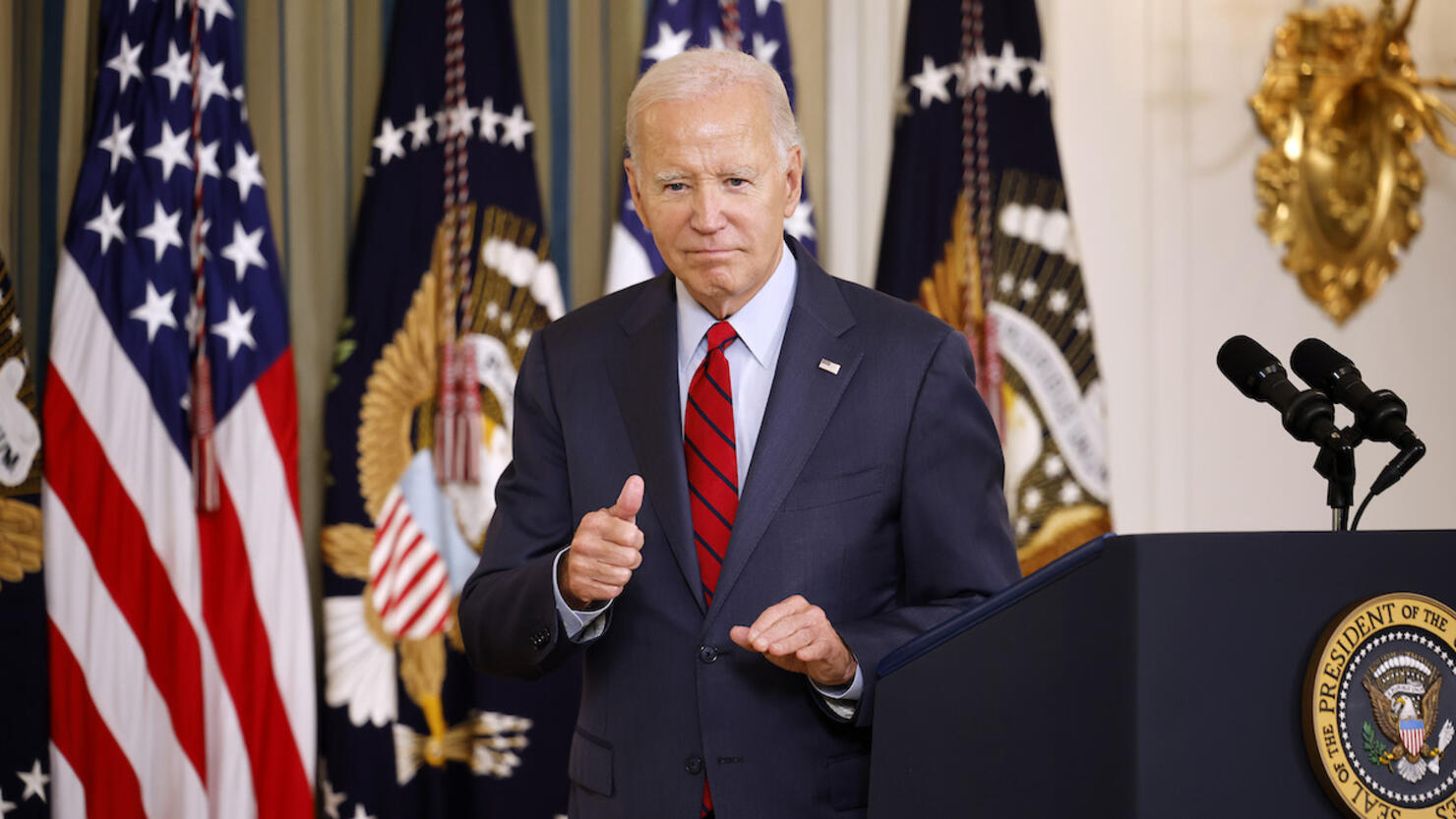 Photo: Getty Images North America
A new CNN poll shows most Americans have concerns over President Joe Biden's age and job ratings overall.
The poll, which was conducted by SSRS, showed that 73% of Americans said they were concerned that the president's age might negatively affect his current level of physical and mental competence, while 76% believed it would negatively affect his ability to serve out another full term if reelected.
A smaller 68% majority said they were concerned about Biden's ability to understand concerns from the next generation, which included 72% among those younger than 65 and 57% among those 65 and older. Biden's job approval rating was also reported to be just 39%, with 58% claiming his policies led to worse economic conditions, though still an increase by eight points since last fall.
It's worth noting that the poll of 1,503 respondents included 1,259 registered voters, with a majority of 898 registered as Republicans and Republican-leaning independents, while only 391 were Democrats or Democratic-leaning independent voters.
The survey did, however, show a declining support for Biden, 80, among Democrats. While 81% of Democratic and Democratic-leaning voters said they believe Biden cares about people like them and 75% approved his overall job performance, only 51% said they saw him as inspiring confidence -- dropping 19 percentage points since March -- and 49% claiming he had the stamina and sharpness to effectively serve as president for a second term, a decrease of 14 points since March.
The poll also showed that 67% of Democratic and Democratic-leaning voters believe the party should nominate someone other than Biden, an increase from the 54% reported in March, though still less than the 75% reported last summer.
"I think he's a trustworthy, honest person. But he's so old and not totally with it," a 28-year-old Democratic voter surveyed said via CNN. "Still love him though. But I also wish he was more progressive. It's complicated."