SZA Surprises Fans With Announcement Of Deluxe Album 'Lana'
By Sherah Janay Ndjongo
September 9, 2023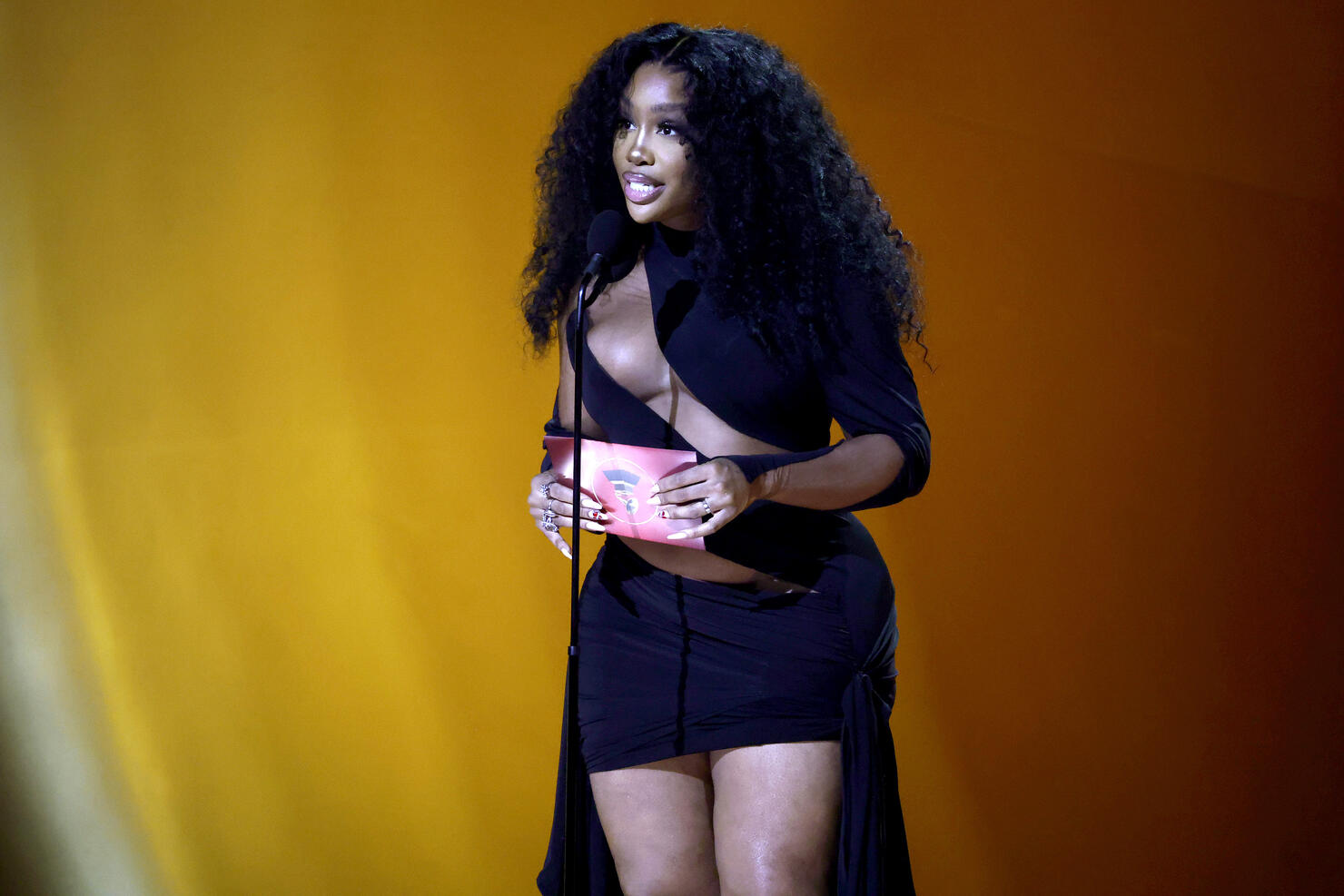 SZA, the Grammy-winning R&B sensation, sent waves of excitement through her fans as she announced a surprise deluxe album called Lana during a whimsical album celebration event at Brooklyn Navy Yard. This event, exclusively for her devoted fans, was a real treat!
In her own words, SZA described the seven to 10 song deluxe album as "a whole 'nother album," promising seven to ten new songs that will be dropping this fall. Yes, you heard it right—more SZA magic is on the way!
The atmosphere at the album celebration was nothing short of electric. Fans gathered with hearts full of anticipation, and SZA delivered with a burst of energy, performing unreleased tracks and fan favorites. The unexpected appearance of Ice Spice only added to the fun, leaving everyone on cloud nine.
But it wasn't all about the music. In fact SZA gave attendees a peek into her life, sharing a vulnerable side. She revealed that she had experienced a breakup "on a permanent level" just a couple of months ago, making her performance of "Kill Bill" even more heartfelt and emotional. Fans connected with her on a deeper level, understanding the pain and passion behind her music.
However, SZA's journey from school days to stardom is nothing short of inspiring. She opened up about her experiences with bullying and how they shaped her into the incredible artist she is today. It's like the saying goes, "What doesn't kill you makes you a Grammy winner!" Her resilience and unique perspective are part of what makes her so beloved by fans around the world.
Speaking of her recent achievements, SZA's music video for her hit single "Snooze" is a must-see, featuring star-studded appearances from Justin Bieber, Benny Blanco, Young Mazino and Woody McClain. Even Hailey Bieber couldn't contain her excitement, gushing about the video's brilliance on Instagram. With such high-profile endorsements, it's clear that SZA's star is shining brighter than ever before.
So, SZA fans, get ready to welcome Lana with open arms and dance the night away to her new tunes. It's a vibe you won't want to miss!