Cardi B & Megan Thee Stallion Bring 'Bongos' Video To Life At The VMAs
By Tony M. Centeno
September 13, 2023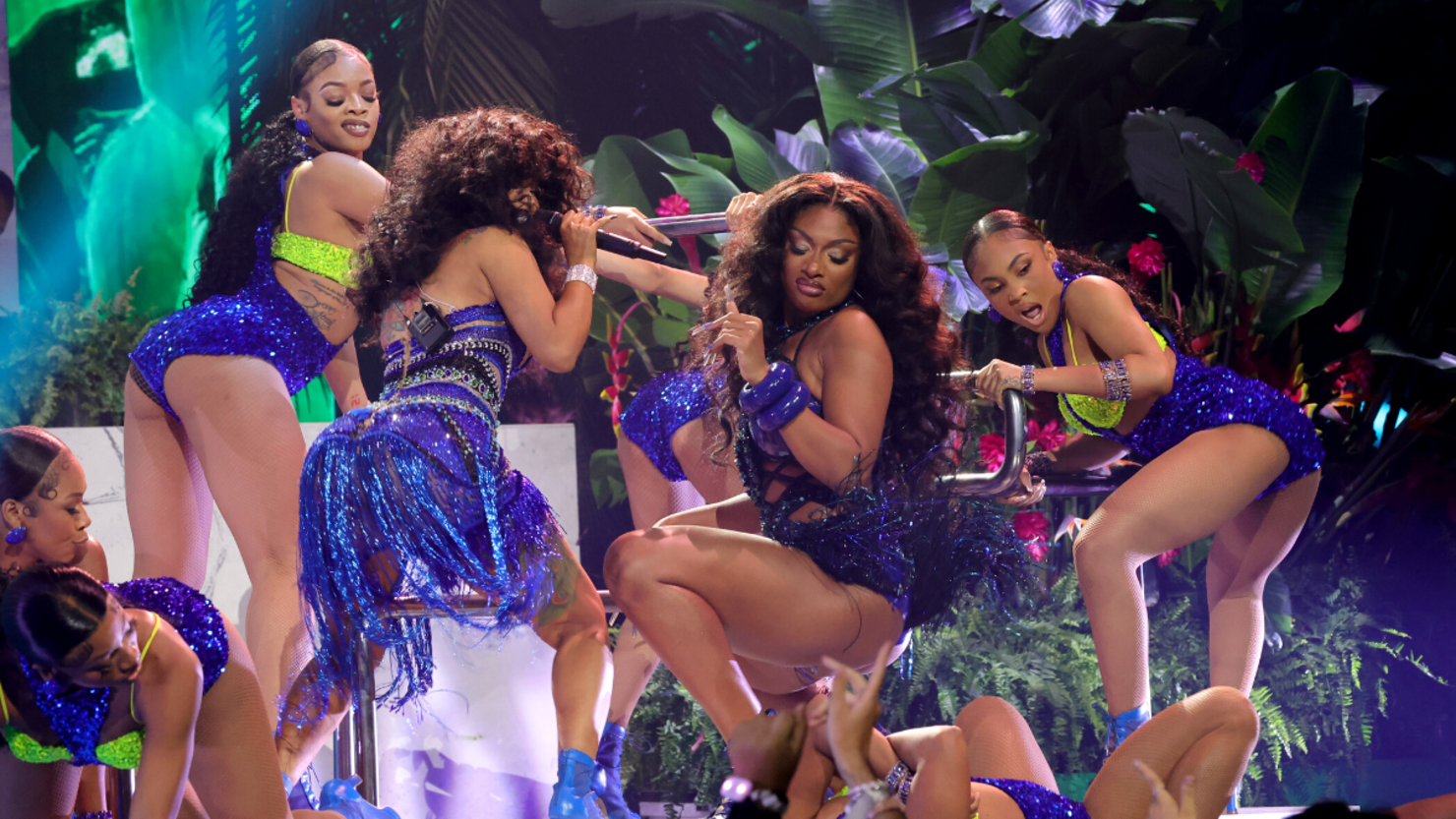 Cardi B and Megan Thee Stallion performed their spicy new single for the first time on national television.

On Tuesday night, September 12, Bardi and Meg brought their "Bongos" video to life at the 2023 MTV Video Music Awards. The Bronx native made her grand entrance on a diamond-laced chandelier in a lavish blue dress. She rapped her new song while busting out some of her slick choreography from the music video. The "Body" rapper eventually joins the party and twerks alongside her dancers, who recreate ever detail of her dance routine. Cardi and Meg's colorful visuals, which were shot in Malibu, apparently cost $2 million to make.
"I feel like this video is just very beautiful," Cardi told Angela Yee. "It has choreography but it's a location video so I always do like inside production so this is more of a location video. It's just the little things like that. That's why the video would be so expensive. Of course the video looks expensive because it was expensive to do."

The performance comes just a few days after Cardi B released her latest single off her upcoming album. The Grammy award-winning rapper recently told The Breakfast Club that she plans to release her long-awaited sophomore album next year. She wants to include 18-20 tracks on the project but didn't give out any other details about it.

Look out for Cardi B's new album coming soon. Watch their entire performance below.