Måneskin Delivers Electrifying Single On The 2023 MTV VMA Stage
By Kelly Fisher
September 13, 2023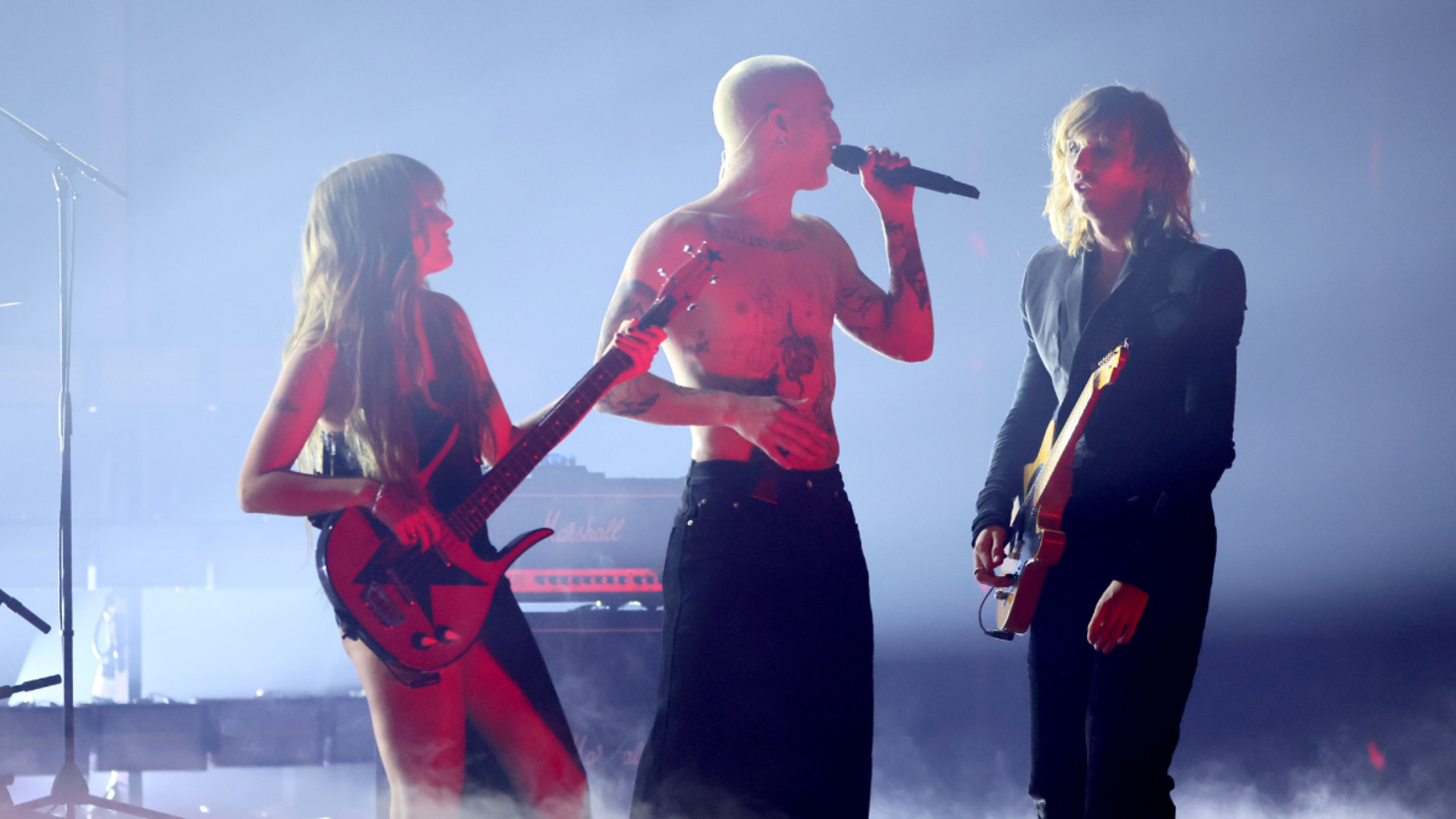 Måneskin delivered an electrifying performance when the global superstars took the stage at the 2023 MTV VMAs on Tuesday night (September 12). The Italian rockers — Damiano David, Victoria De Angelis, Thomas Raggi and Ethan Torchio — performed their latest single, shortly after it dropped: "Honey (are u coming?)." the song followed previously-released fan-favorites like "I Wanna Be Your Slave," "Gossip," "Beggin'" and others.
"We wrote the song right after the last tour, we still had a lot of energy from the touring and the travelling," bassist De Angelis previously explained in a statement. "We wrote it in between London and LA. We're really happy with the result and we think it's something quite new for us."
Frontman David addd: "It's the story of someone who has no gender or anything, you decide whoever it is. Find someone else and they can see in their eyes that there's some sadness that they feel out of place and it's an invitation from one person to another to join them into this new adventure without knowing what they're actually going to find, but just enjoy the adventure."
Måneskin, who took home the Best Rock Award for "The Loneliest," arrived at the venue on Tuesday night matching in chic black wardrobe pieces. The performers and nominees recently kicked off their massive world tour in Germany, with the North American leg beginning this month. See the dates below.
1 of 5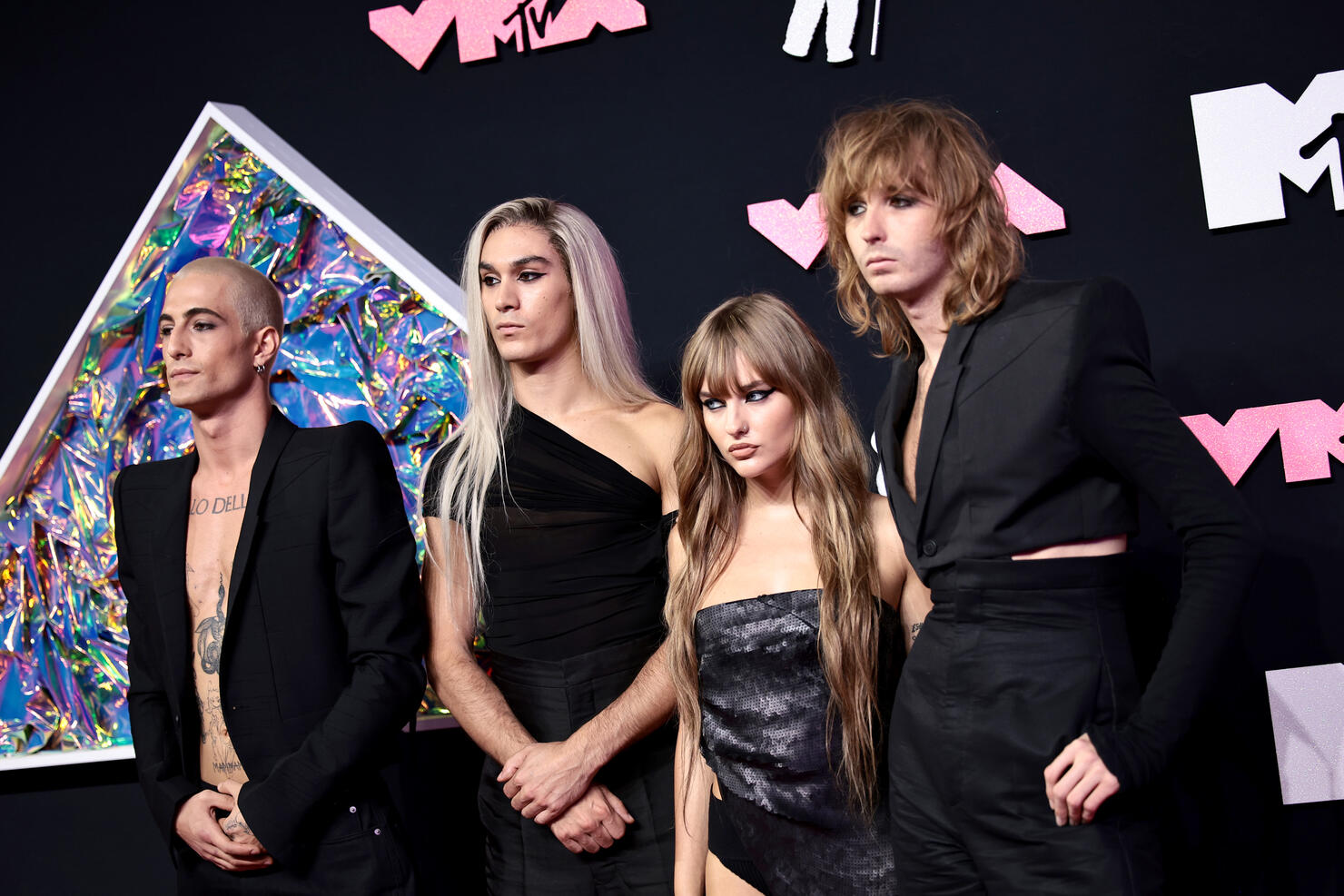 Photo: Getty Images North America
2 of 5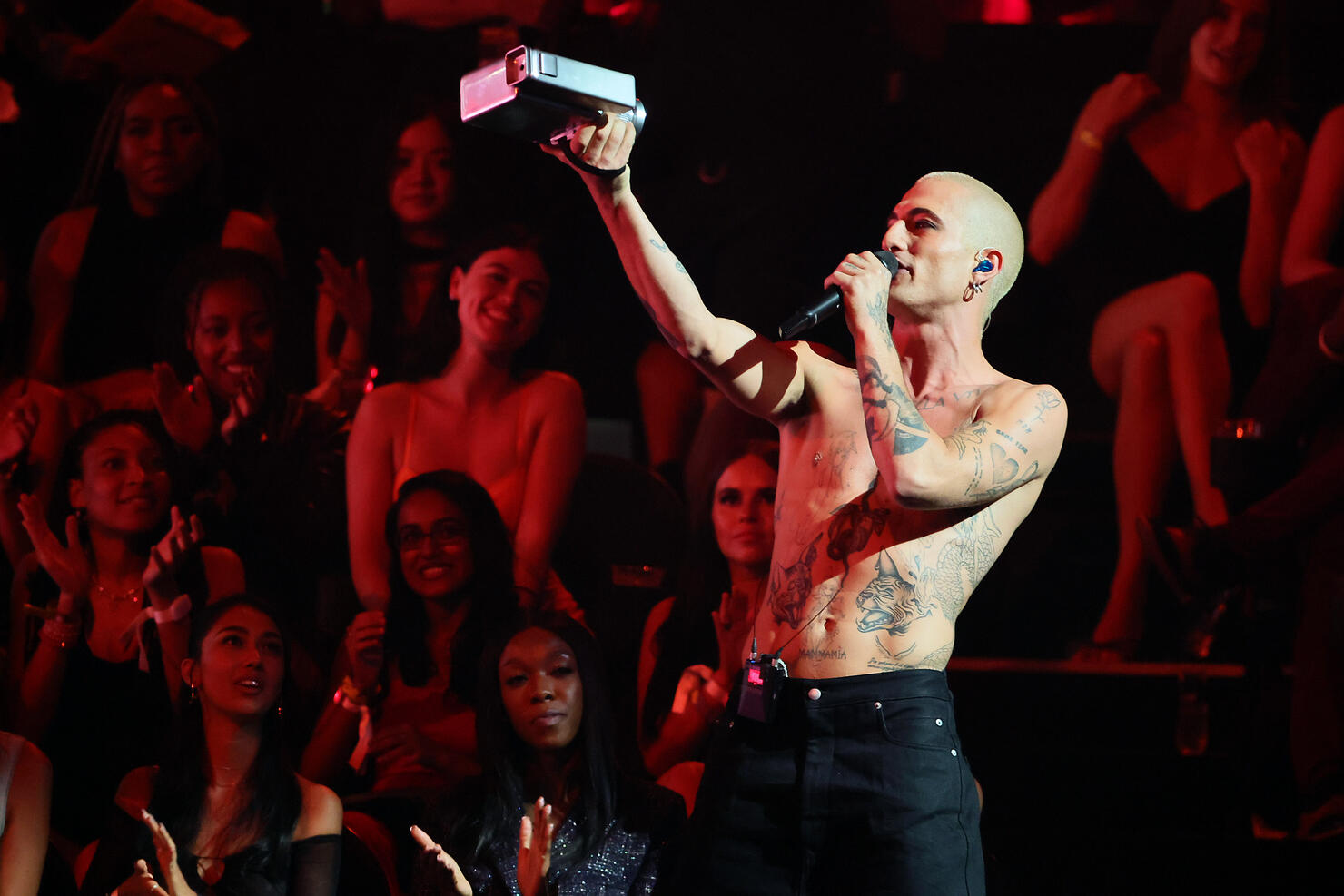 Photo: Getty Images North America
3 of 5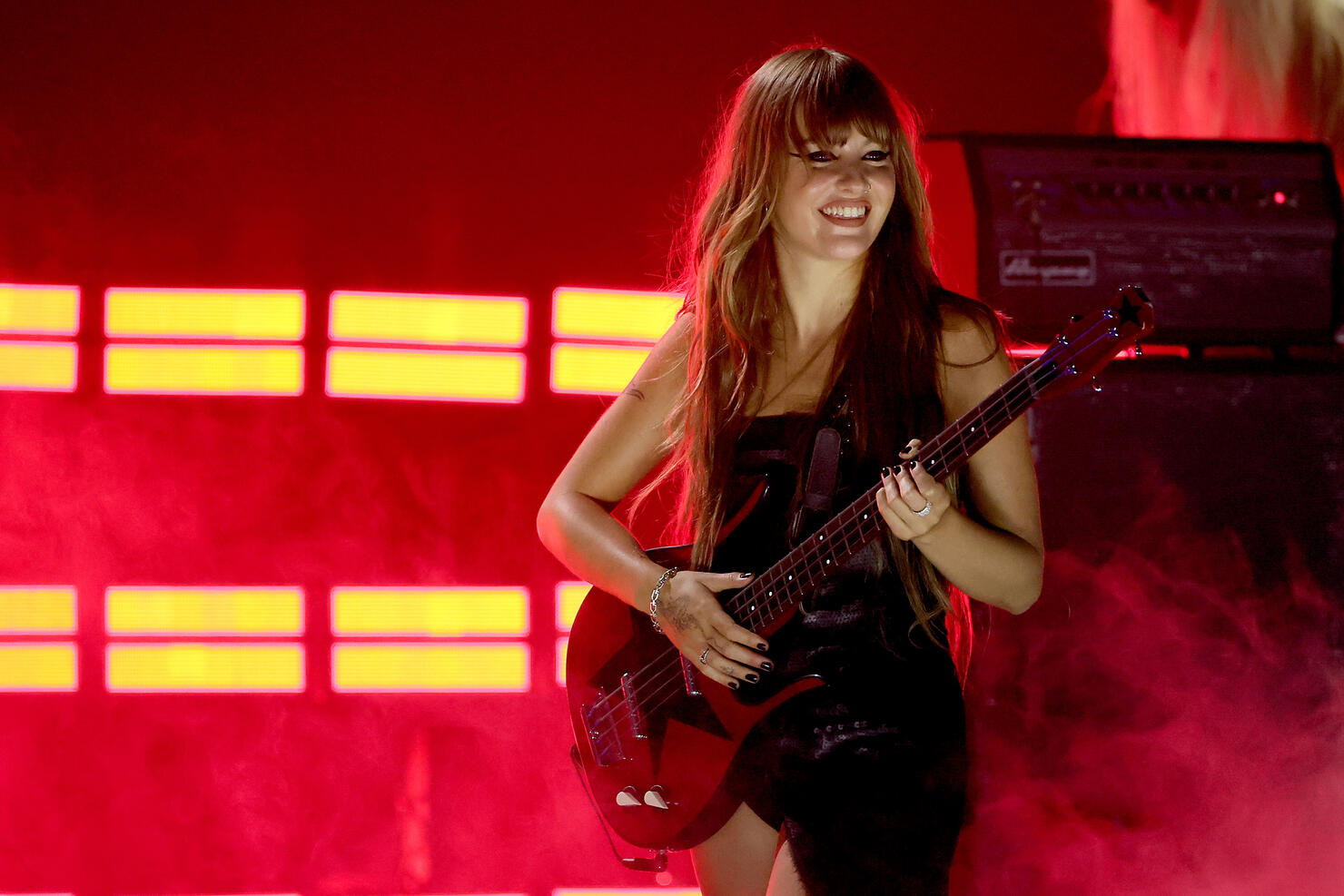 Photo: Getty Images North America
4 of 5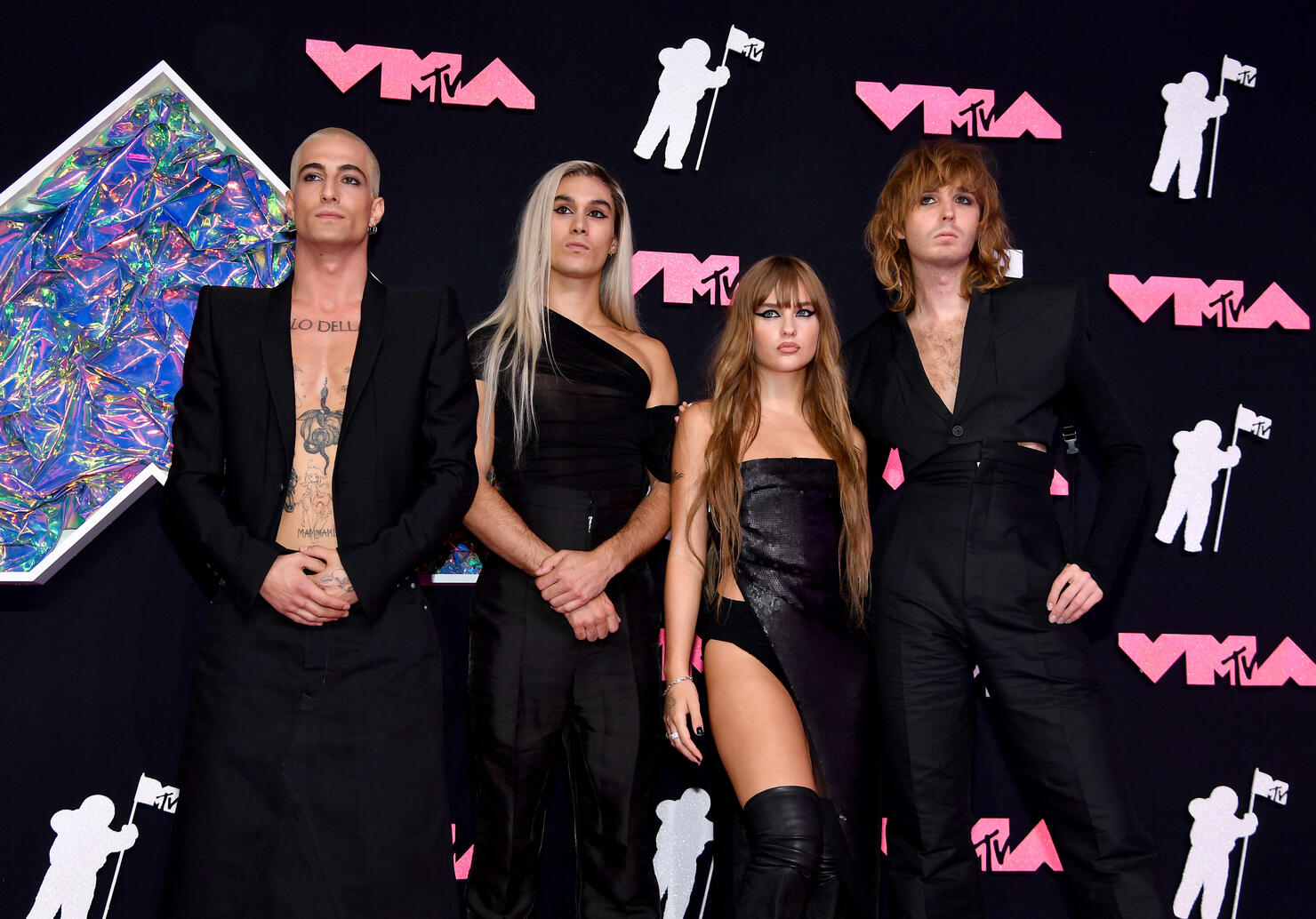 Photo: Getty Images North America
5 of 5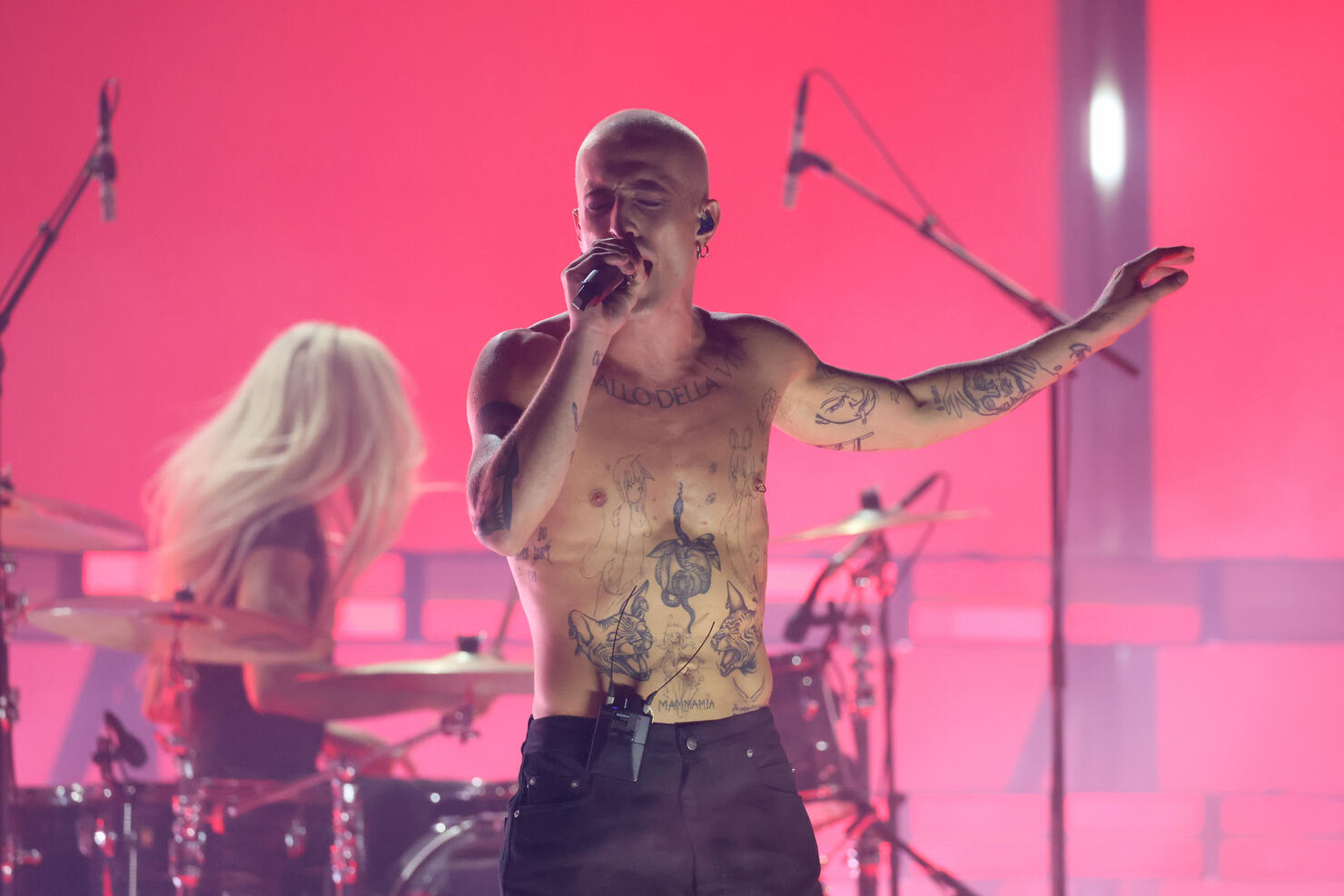 Photo: Getty Images North America
Måneskin North American Tour Dates
September 21, 2023 - New York, NY - Madison Square Garden
September 23, 2023 - Columbia, MD - Merriweather Post Pavilion
September 25, 2023 - Boston, MA - TD Garden
September 27, 2023 - Toronto, ON - Scotiabank Arena
September 29, 2023 - Chicago, IL - Allstate Arena
October 1, 2023 - Detroit, MI - Michigan Lottery Amphitheatre at Freedom Hill
October 3, 2023 - Nashville, TN - Nashville Municipal Auditorium
October 6, 2023 - Irving, TX - The Pavilion at Toyota Music Factory
October 10, 2023 - Los Angeles, CA - Kia Forum
October 13, 2023 - Oakland, CA - Oakland Arena
October 15, 2023 - Vancouver, BC - Doug Mitchell Thunderbird Sports Centre
October 20, 2023 - Mexico City, Mexico - Palacio De Los Deportes