Police Spokesman Defends Officers' Group Photo With Captured Fugitive
By Bill Galluccio
September 13, 2023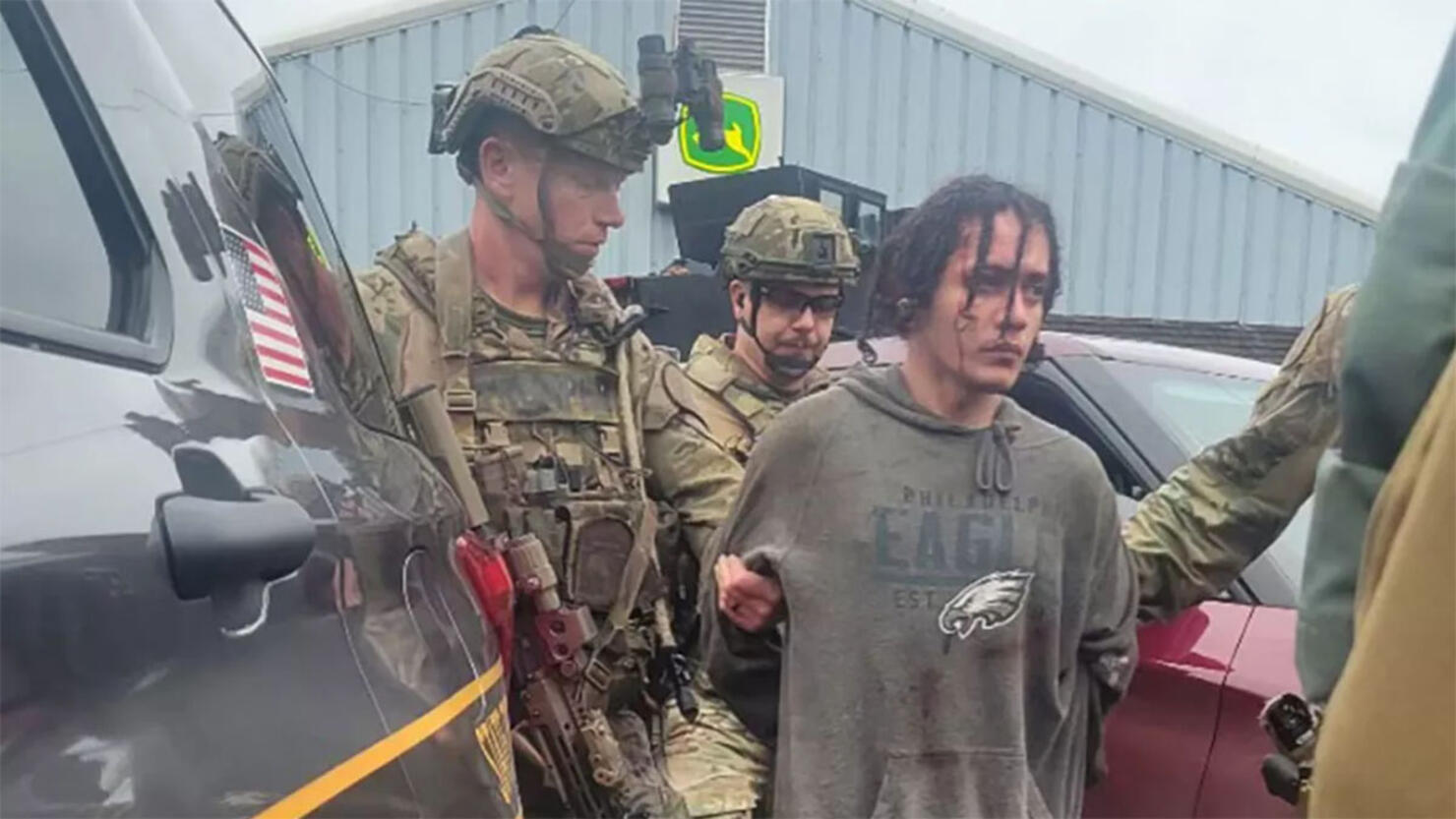 Photo: Pennsylvania State Police
Authorities are defending a large group photo that officers took after capturing escaped murderer Danelo Cavalcante. Overhead video footage captured by KYW showed dozens of heavily armed officers in camouflage standing in a semicircle around Cavalcante as another officer snapped a photograph.
When asked about the group photo, Pennsylvania State Police Lt. Col. George Bivens told reporters he had no issue with the picture.
"Those men and women worked amazingly hard through some very trying circumstances," Bivens said. "They're proud of their work. I'm not bothered at all by the fact that they took a photograph with him in custody. Again, they're proud of their work. They kept the community safe. I say thanks to them and good job."
Cavalcante was arrested on Wednesday (September 13), nearly two weeks after he escaped from a jail in Chester County. His escape came just a few days after he was sentenced to life in prison for killing his girlfriend.
Authorities started closing in on Cavalcante around midnight after a burglar alarm was tripped at a home in the search area. A helicopter located a heat signature in the woods and tracked it until officers on the ground could move in. Cavalcante tried to evade the search teams by crawling through the thick underbrush.
Eventually, tactical units surrounded Cavalcante, who was subdued by a police dog before officers moved in to take him into custody.