Colorado Mountain Ranked Among The World's 'Most Overrated' Tourist Spots
By Zuri Anderson
September 14, 2023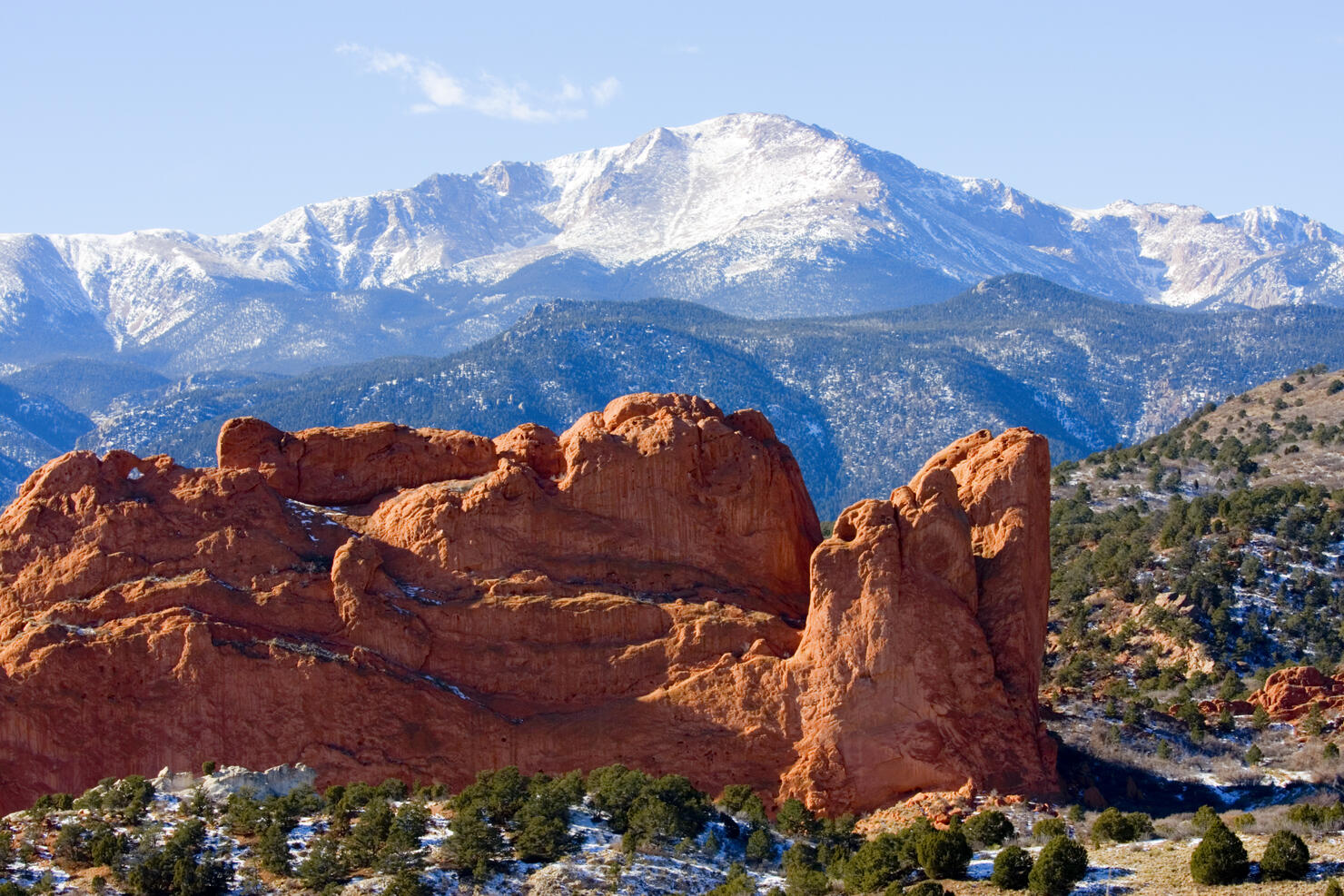 Photo: SWKrullImaging / iStock / Getty Images
When you hear talk about trendy tourist spots, attractions, and landmarks, they often mention how overrated or overpriced they tend to be. But how much of that word-of-mouth holds some merit? USA Today may have the answer to that. The website scoured through Google reviews to determine which popular destinations are considered 'tourist traps.'
Part of their roundup included ranking the most "overrated" attractions worldwide, and a popular Colorado spot appeared on the list: Pikes Peak. Ranking at No. 20, this fourteener is the highest peak along the southern Front Range of the Rocky Mountains. People flock here for scenic views, wildlife viewing, and other outdoor activities.
Three U.S. destinations took up spots in the Top 10 with Oregon's Voodoo Doughnuts being named the most overrated tourist spot in the world.
Here are the world's Top 10 most overrated attractions, according to USA Today:
Voodoo Doughnut (Oregon)
The Little Mermaid (Copenhagen, Denmark)
Arashiyama Bamboo Grove (Kyoto, Japan)
Manneken Pis (Brussels, Belgium)
Hollywood Walk of Fame (California)
Blue Lagoon (Grindavik, Iceland)
Livraria Lello (Porto, Portugal)
MONA: Museum of Old and New Art (Berriedale, Australia)
Jardin Majorelle (Marrakech, Morocco)
Old Faithful Geyser (Wyoming)

Analysts also broke down how they determined their picks:
"In July 2023, we analyzed 23.2 million Google reviews of the 500 most popular tourist attractions in the world, spanning 65 countries in six continents. For each attraction, we asked a simple question: How frequently do the reviews mention the terms 'tourist trap,' 'overrated' or 'expensive'? We compared attractions to one another by measuring the relative frequency of these mentions, dividing the number of mentions in each case by the total number of reviews for that attraction."