Offset Recruits Kai Cenat To Tease His New Song 'FAN'
By Tony M. Centeno
September 14, 2023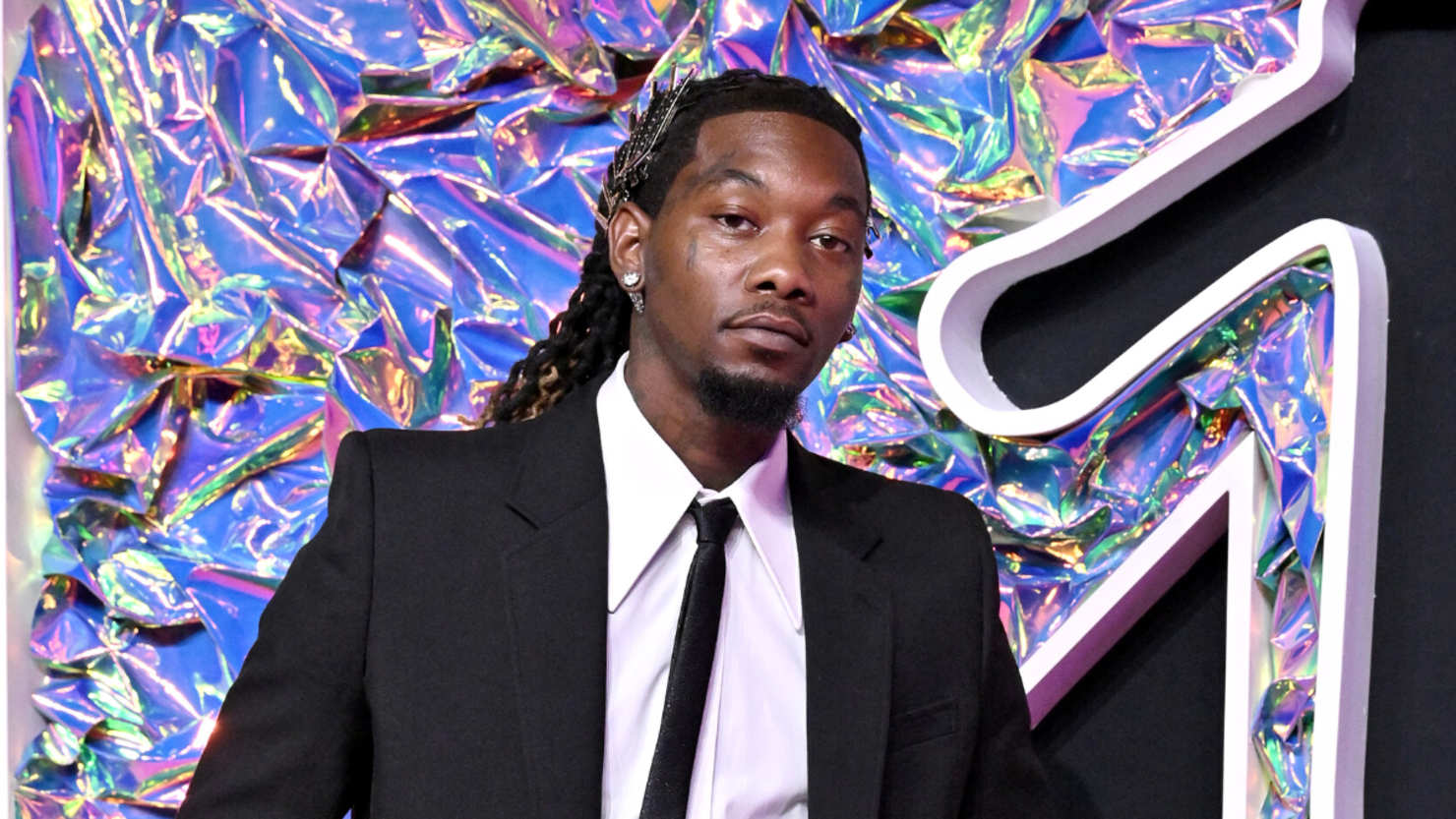 Offset is preparing to release his next big single, and he recruited Kai Cenat to help spread the word.

On Wednesday night, September 13, the Migos rapper posted a clip of the music video for his upcoming song "FAN." In the brief clip, you can see the YouTuber and his AMP cohort Fanum walking around the city when people start running rampant in the streets. While they try to figure out what's going on, they spot Offset asleep in a bed in the middle of the street while wearing another Michael Jackson-inspired outfit. The duo tries to wake the rapper up while he's dreaming.
The latest clip from the video appears to be based on Kai Cenat's recent attempt to giveaway free video game consoles last month in New York City. The event, which was held in Union Square in Manhattan, attracted thousands of young fans who were hoping to get free PlayStation systems as promised. Instead, mayhem erupted just minutes before the giveaway was supposed to begin. After he escaped the huge crowd, Cenat was arrested and charged with inciting a riot and unlawful assembly. Offset was one of the few artists who defended him afterward.

"How you lock Kai up for giving back to his fans….New York be trippin!!!" 'Set wrote last month.
How you lock Kai up for giving back to his fans….New York be trippin!!!

— OFFSET (@OffsetYRN) August 5, 2023
"FAN" is slated to appear on Offset's upcoming solo album. It serves as the follow-up single to his song "JEALOUSY" featuring his wife Cardi B. Look out for his next single dropping on Friday, September 15.