TOMORROW X TOGETHER & Anitta Officially Release 'Back For More' After VMAs
By Rebekah Gonzalez
September 15, 2023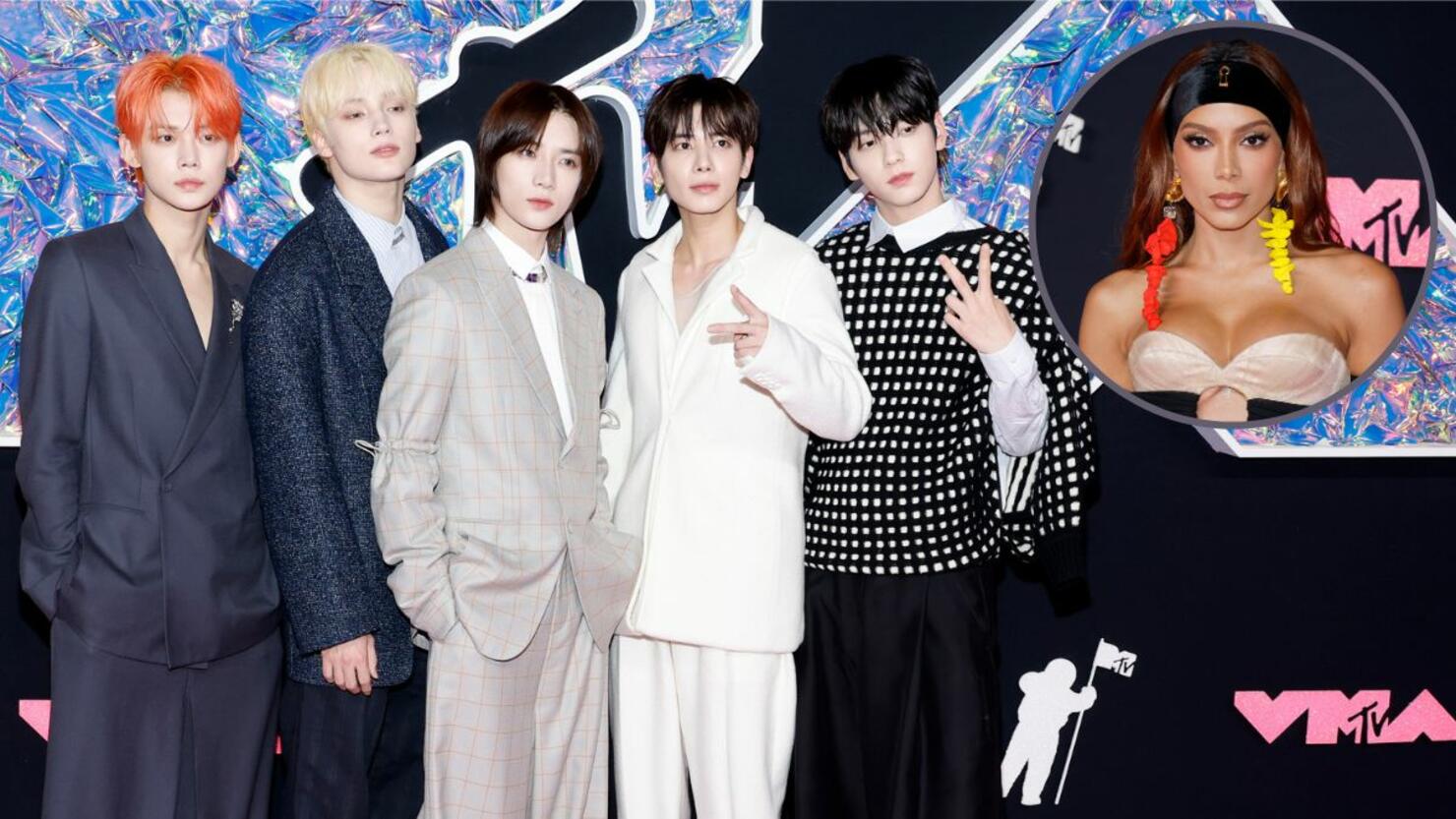 TOMORROW X TOGETHER's new collaboration with Anitta has officially been released! After premiering their new song "Back for More" during the 2023 MTV Video Music Awards on Tuesday, September 12th, fans who liked what they heard had to wait until today (September 15th) to stream the studio version of the song.
The song of course came with a visually stunning music video that features members Yeonjun, Soobin, Beomgyu, Huening Kai, and Taehyun performing the razor-sharp choreography they showed off during their performance earlier in the week. "I can see you comin' back for more/ Comin' back for more/ If you walk out that door," Teonjun and Beomgyu sing on the song's catchy chorus.
Halfway through the video, Anitta joins the boyband on a second stage and sings her own verse which is sung in a mix of English and her native Portuguese. "I don't wanna feel nobody/ If it isn't you, baby/ Contigo me pongo naughty/ Been thinking about you lately," the Brazilian star sings. "Ita, ita/ Loco como mueve el culo, Anitta/ De todas yo soy la favorita/ Tú estás pa' mí y yo pa' ti todita."
For the final chorus, Anitta joins the rest of TXT to finish out the song. Both artists had big nights at the VMAs this week. While the South Korean boyband took home the Moon Person for Push Performance of the Year with their song "Sugar Rush Ride," Anitta walked away with Best Latin for "Funk Rave," beating out some stiff competition including Bad Bunny, Karol G, Shakira, and Rosalía.