Anitta Tells Her 'Favela Love Story' With Colorful 2023 VMAs Performance
By Rebekah Gonzalez
September 13, 2023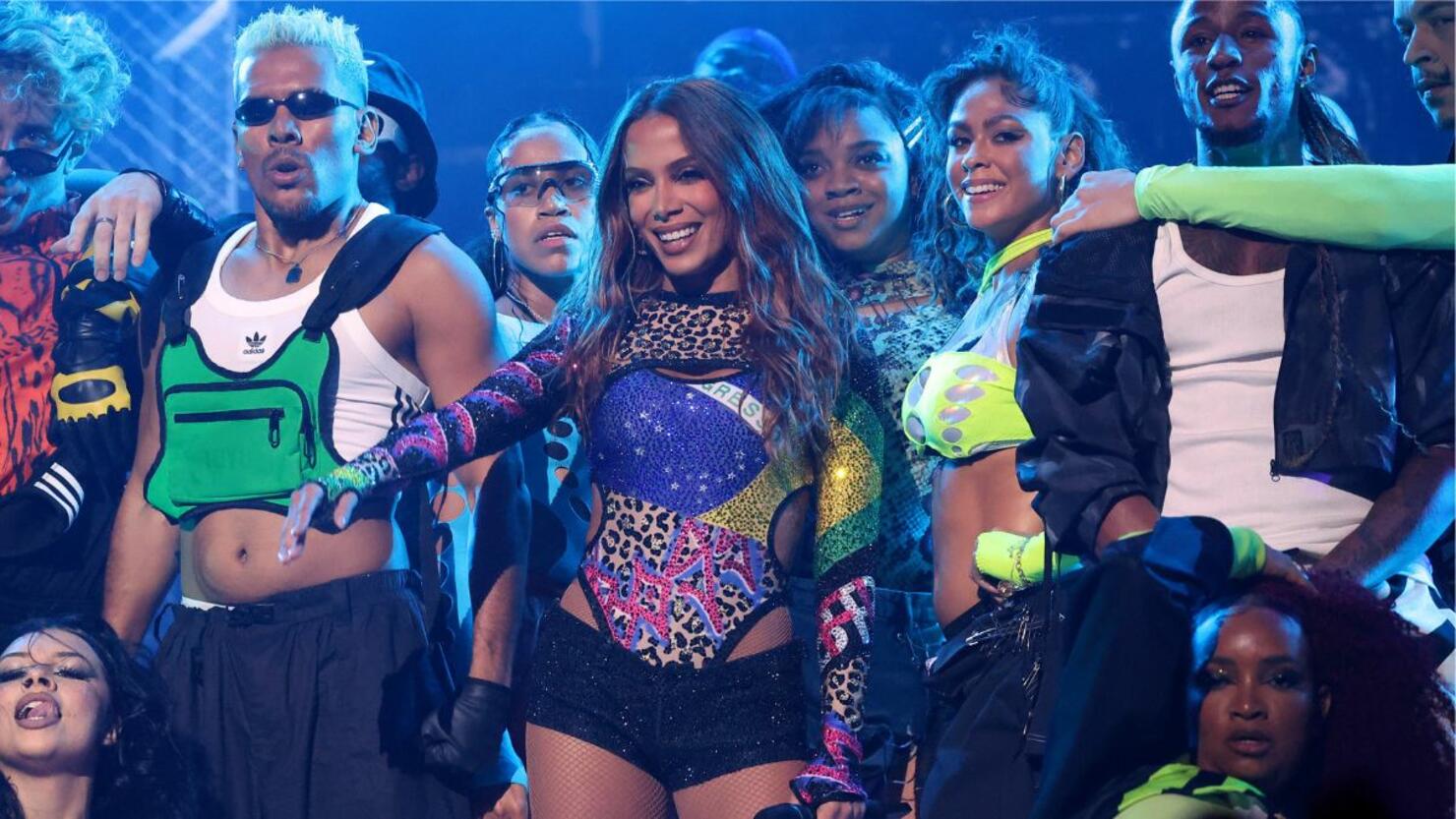 Anitta returned to the MTV Video Music Awards and this time, she showed off her Brazilian Funk roots. On Tuesday, September 12th, the Brazilian superstar hit the Prudential Center stage for the 2023 MTV VMAs to perform her latest project Funk Generation: A Favela Love Story.
The singer started off the performance with the third song off her EP, "Used To Be," and showed off her seductive dance moves as she confidently sang to the crowd, "I used to be a hoe but now I ain't no more." She then made her way through the crowd and onto the main stage to join a big troupe of dancers and proceeded to have a full-blown party on the VMA stage with her song "Funk Rave" and an unreleased song called "Grip."
1 of 3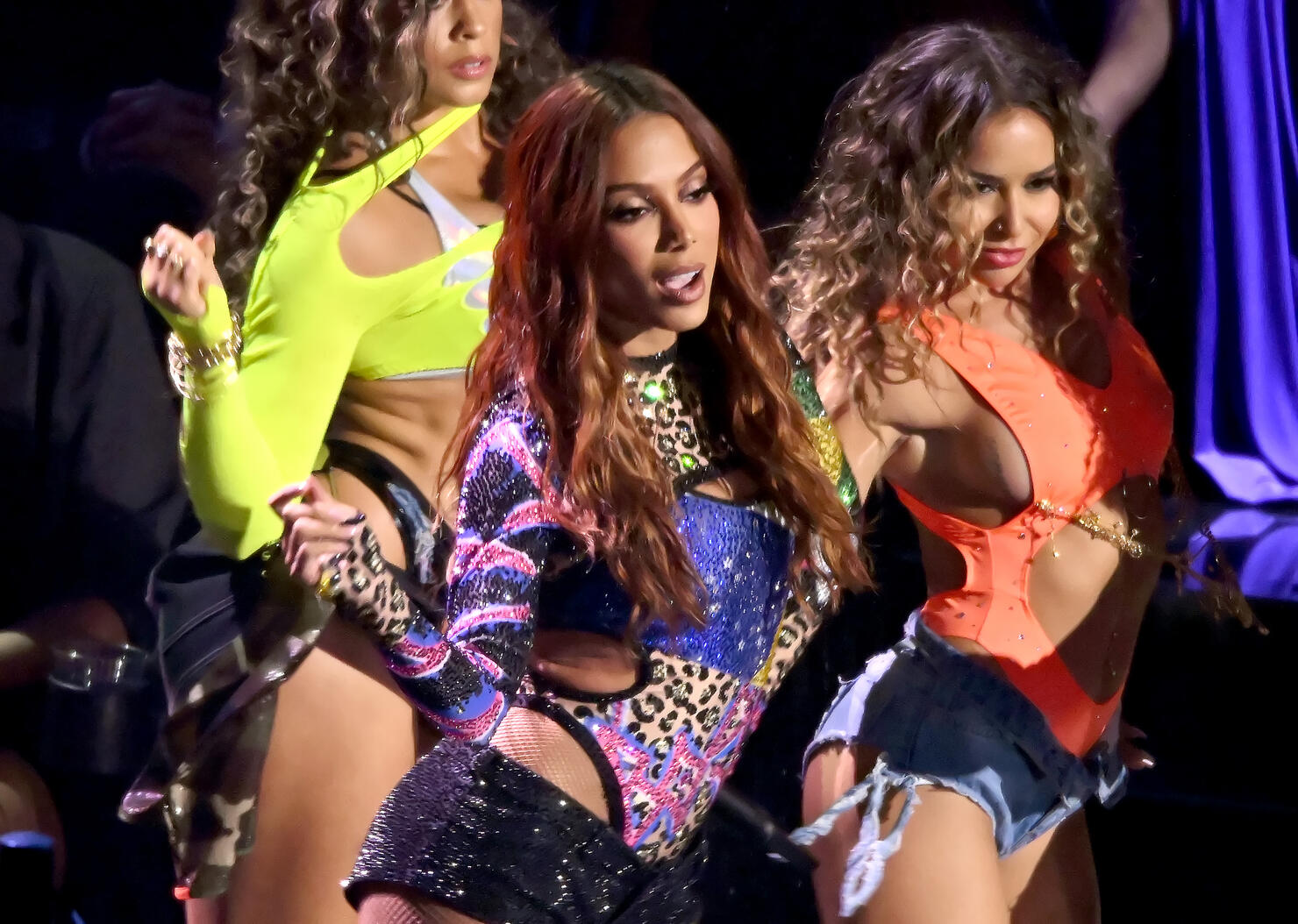 Photo: Getty Images North America
2 of 3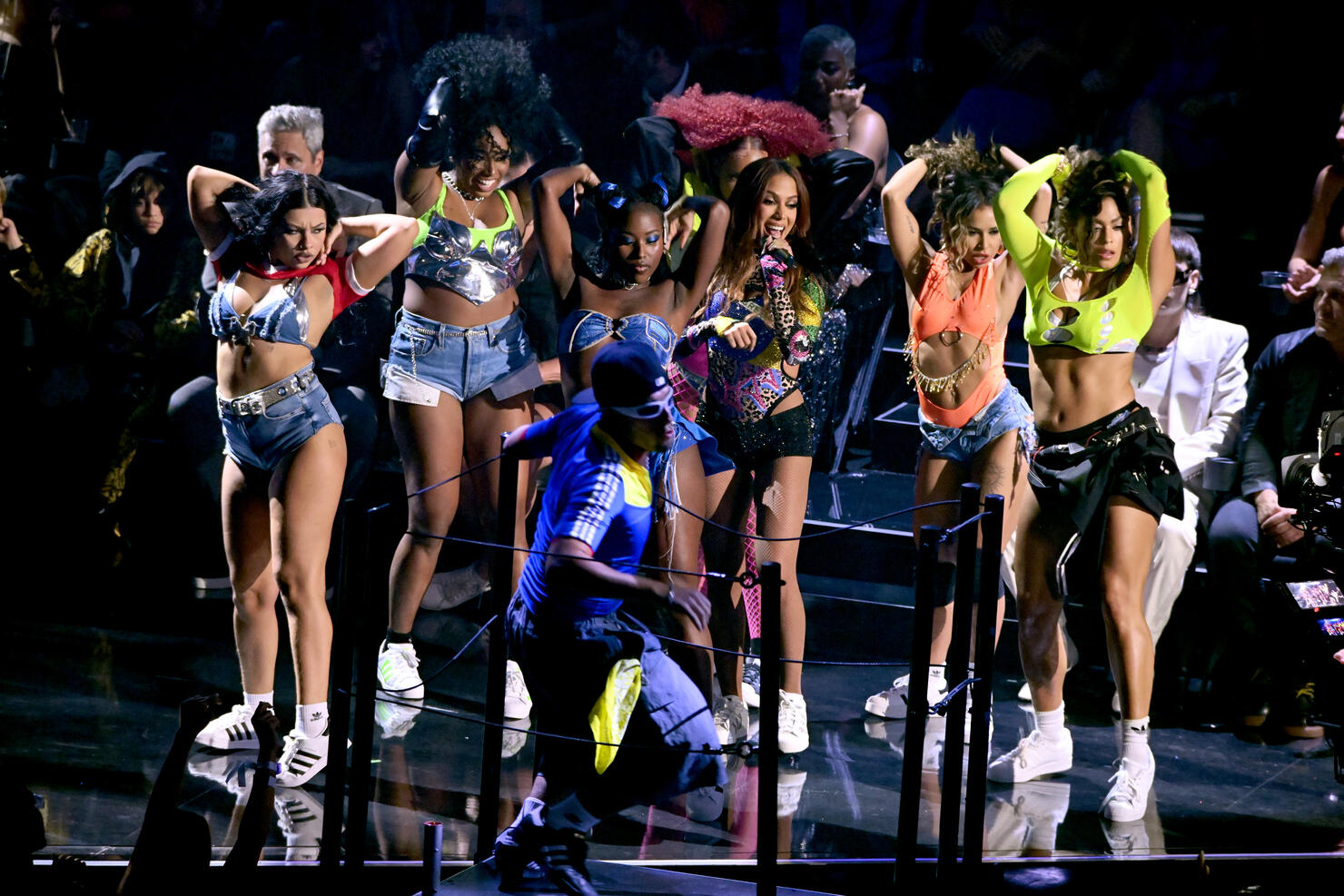 Photo: Getty Images North America
3 of 3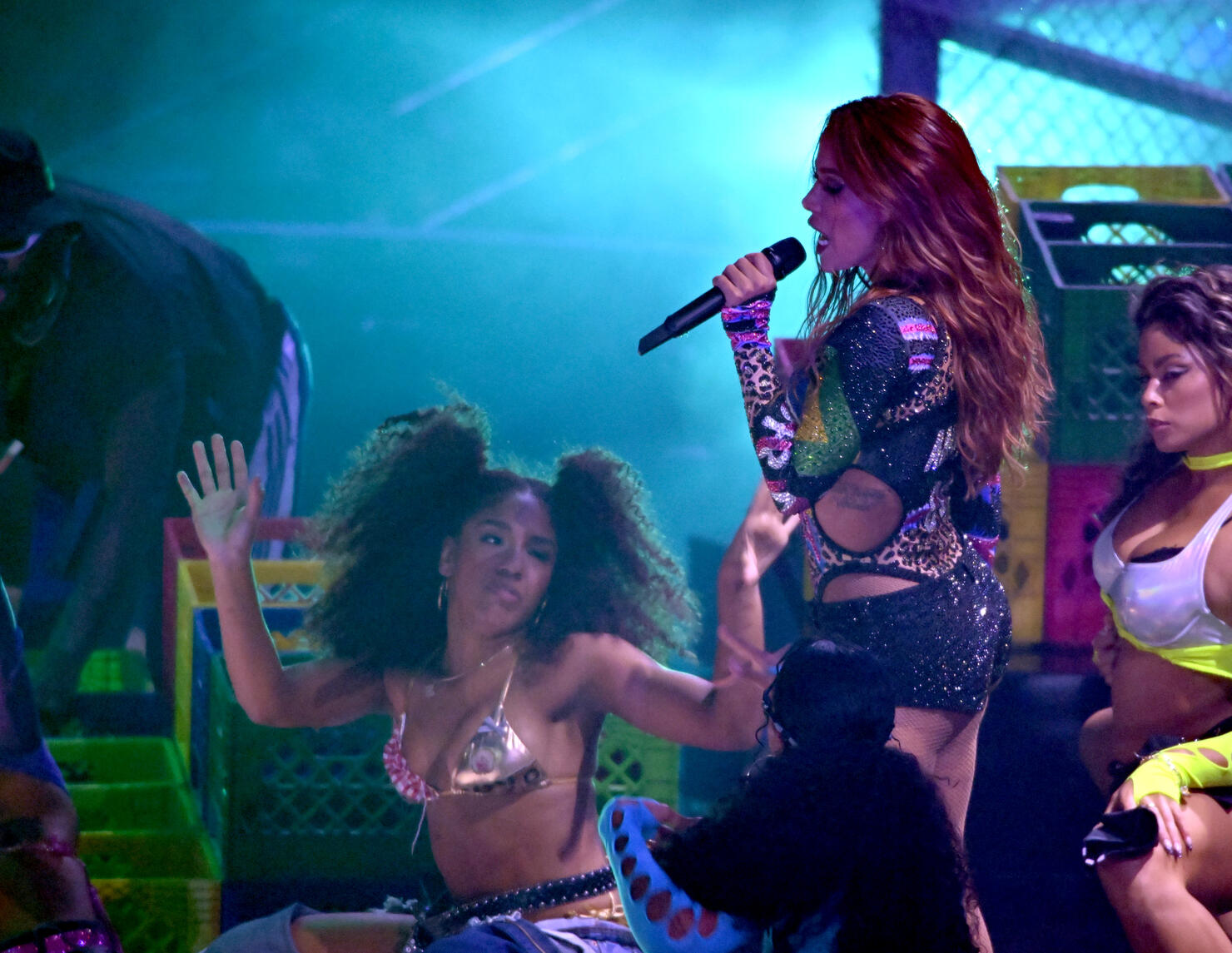 Photo: Getty Images North America
The performance marked her second consecutive year taking over the stage at the popular miusic awards show. In 2022, Anitta performed a medley of her songs "Envolver," "Bola Rebola," and "Vai Malandra." She also won best Latin for "Envolver," and became the first Brazilian to take home an MTV Moon Person. This year she's up for the same category for her song "Funk Rave."
In addition to Anitta, this year's VMAs celebrated some of music's biggest stars with Shakira, the 2023 Video Vanguard Award recipient, and Sean "Diddy" Combs, the Global Icon Award recipient, taking home the biggest honors of the night. Both artists also hit the award show's stage for the time in over 15 years. Other live performances included the night's host Nicki Minaj, as well as Doja Cat, Olivia Rodrigo, Demi Lovato, Måneskin, Stray Kids, Karol G and Peso Pluma, Cardi B and Megan Thee Stallion, Lil Wayne, and many more.