TOMORROW X TOGETHER & Anitta Premiere New Single 'Back For More'
By Rebekah Gonzalez
September 13, 2023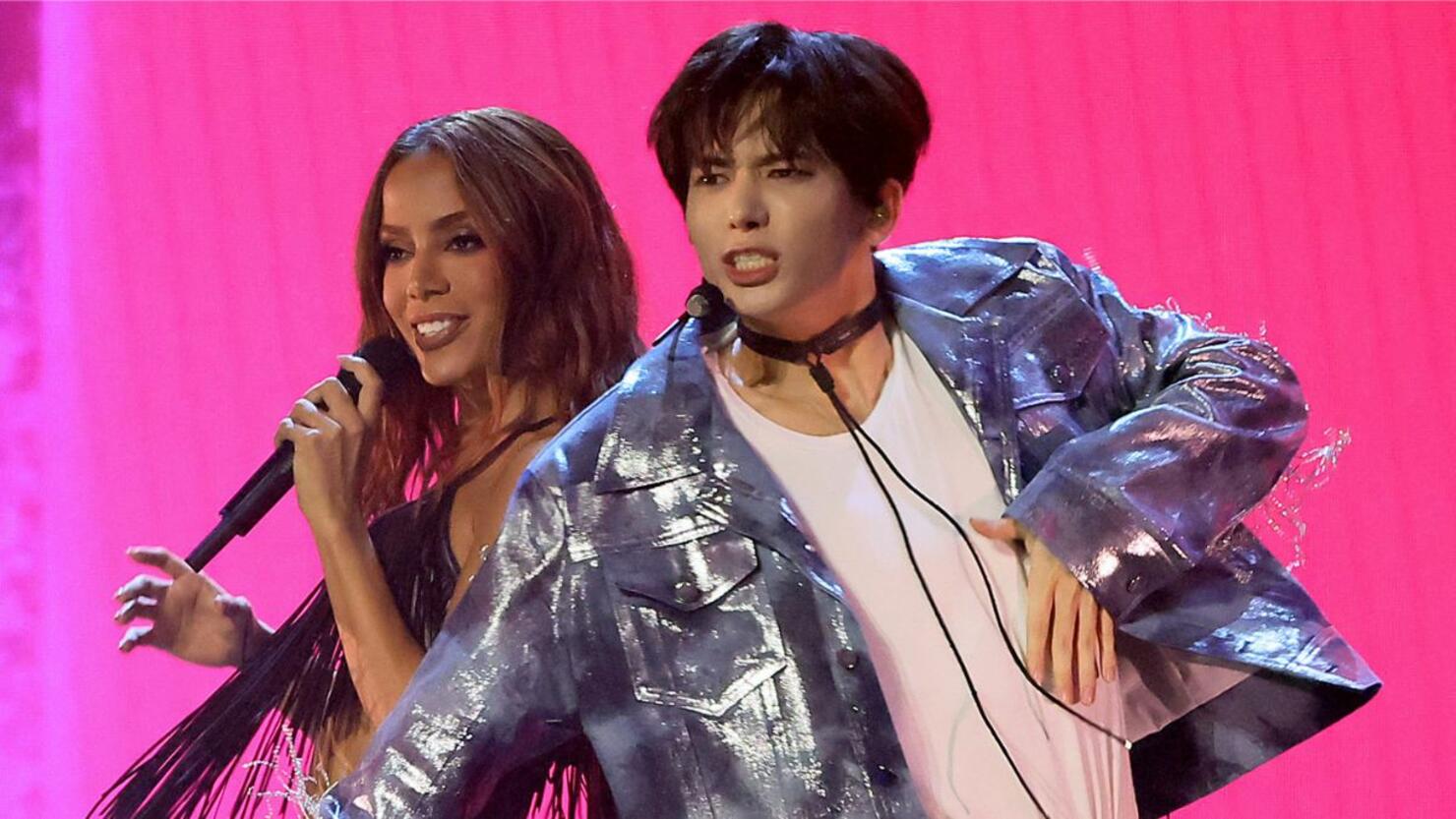 The 2023 MTV Video Music Awards (VMAs) may be the most globally diverse in the award show's history and TOMORROW X TOGETHER hit the stage to represent South Korea. On Tuesday, September 12th, music's biggest stars gathered at Prudential Center in Newark, NJ, for the music's most iconic night hosted by Nicki Minaj and watched Yeonjun, Soobin, Beomgyu, Huening Kai, and Taehyun perform their new collaboration "Back For More" with Brazilian superstar Anitta.
The performance marked the song's debut and first-ever lie performance, which featured impressive water visuals as the boyband had the crowd going crazy with their flawless dance moves. Anitta eventually joined them onstage for her verse wearing a black fringe bar and skirt. TxT and the singer then teamed up to do the choreography together. Anitta then left the stage to let the boyband go into another impressive dance break along with a troupe of backup dancers surrounding them. However, as the chorus of the song says, Anitta came "back for more" and walked back out onto the stage and joined the boys again for a final pose.
1 of 4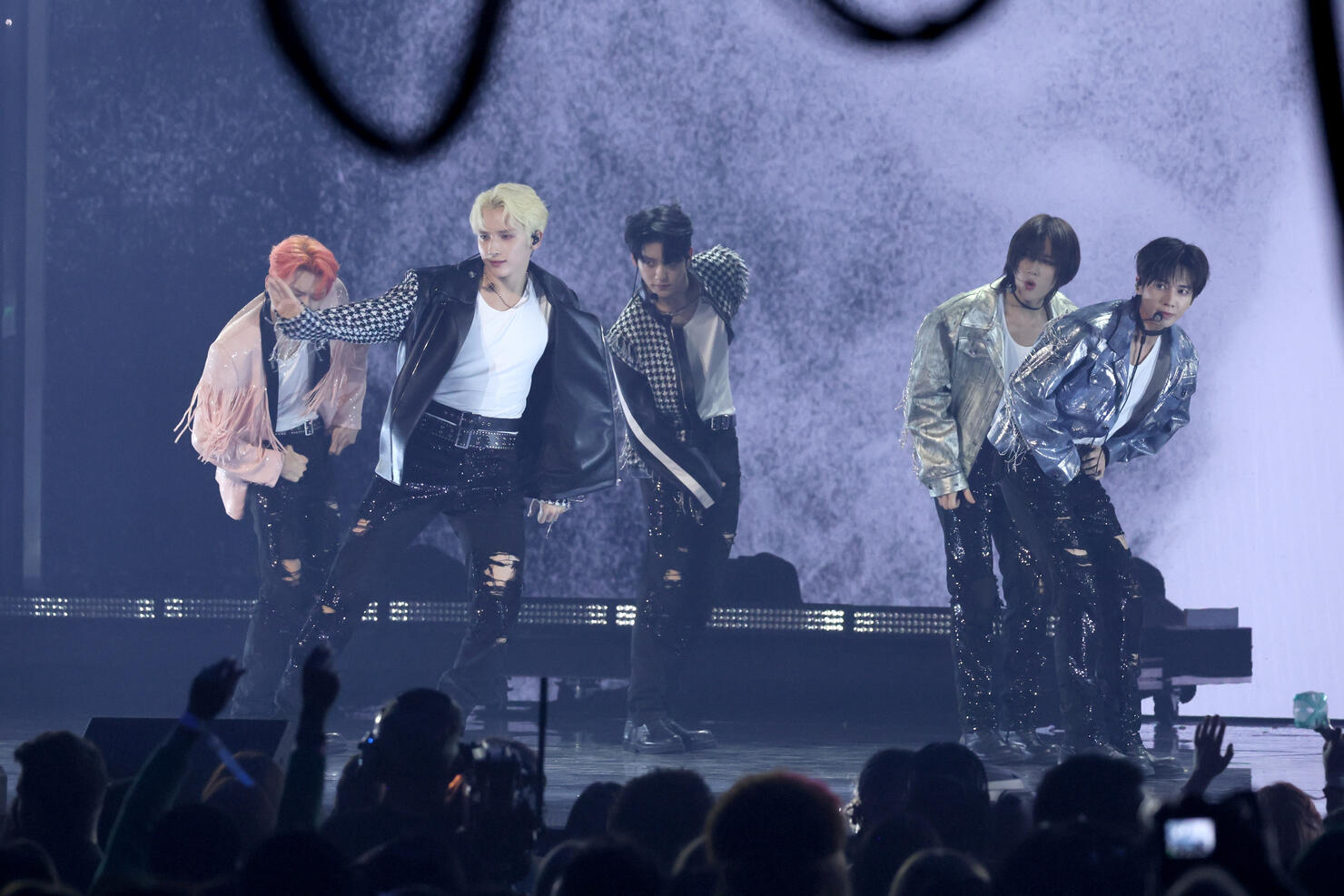 Photo: Getty Images North America
2 of 4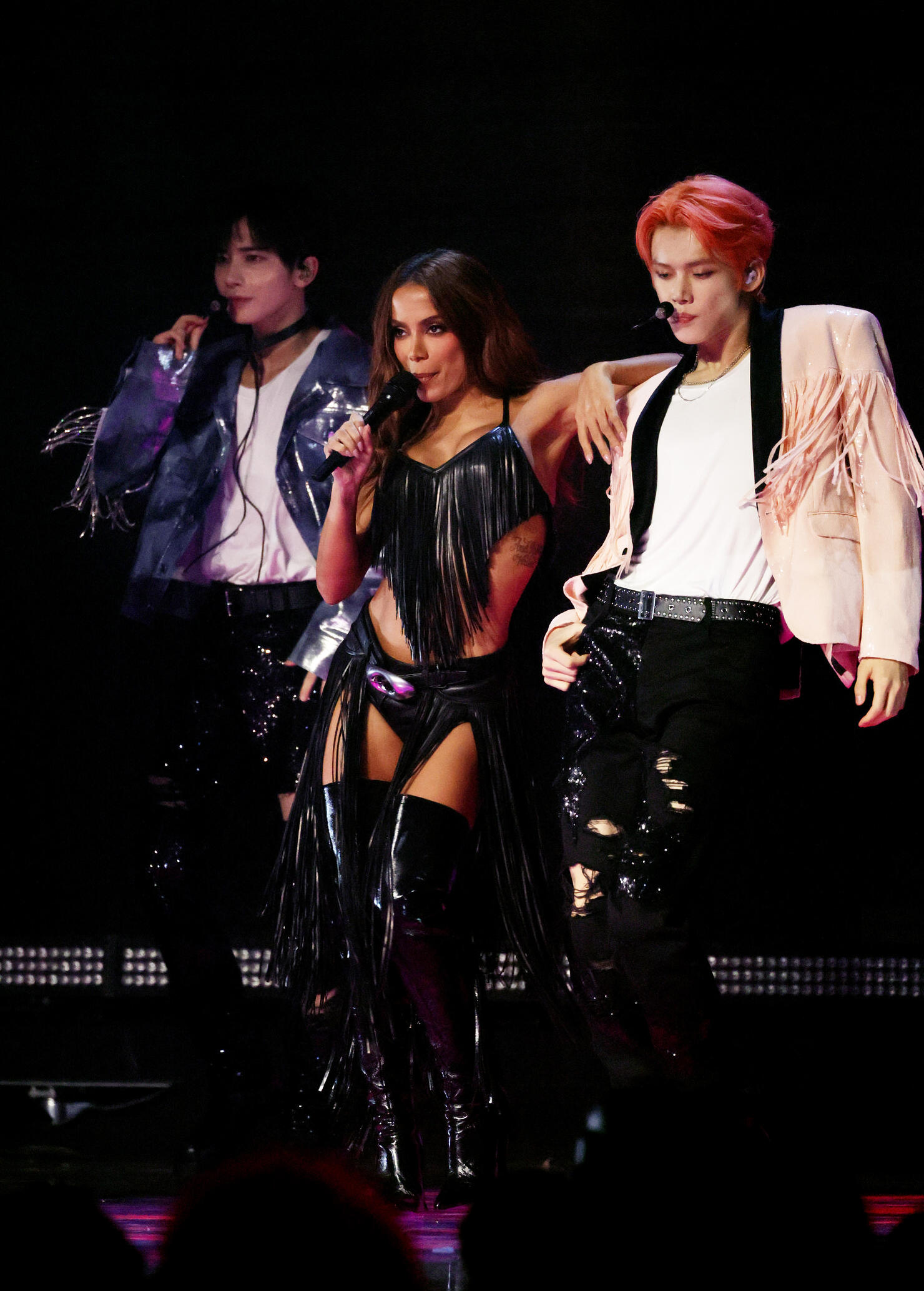 Photo: Getty Images North America
3 of 4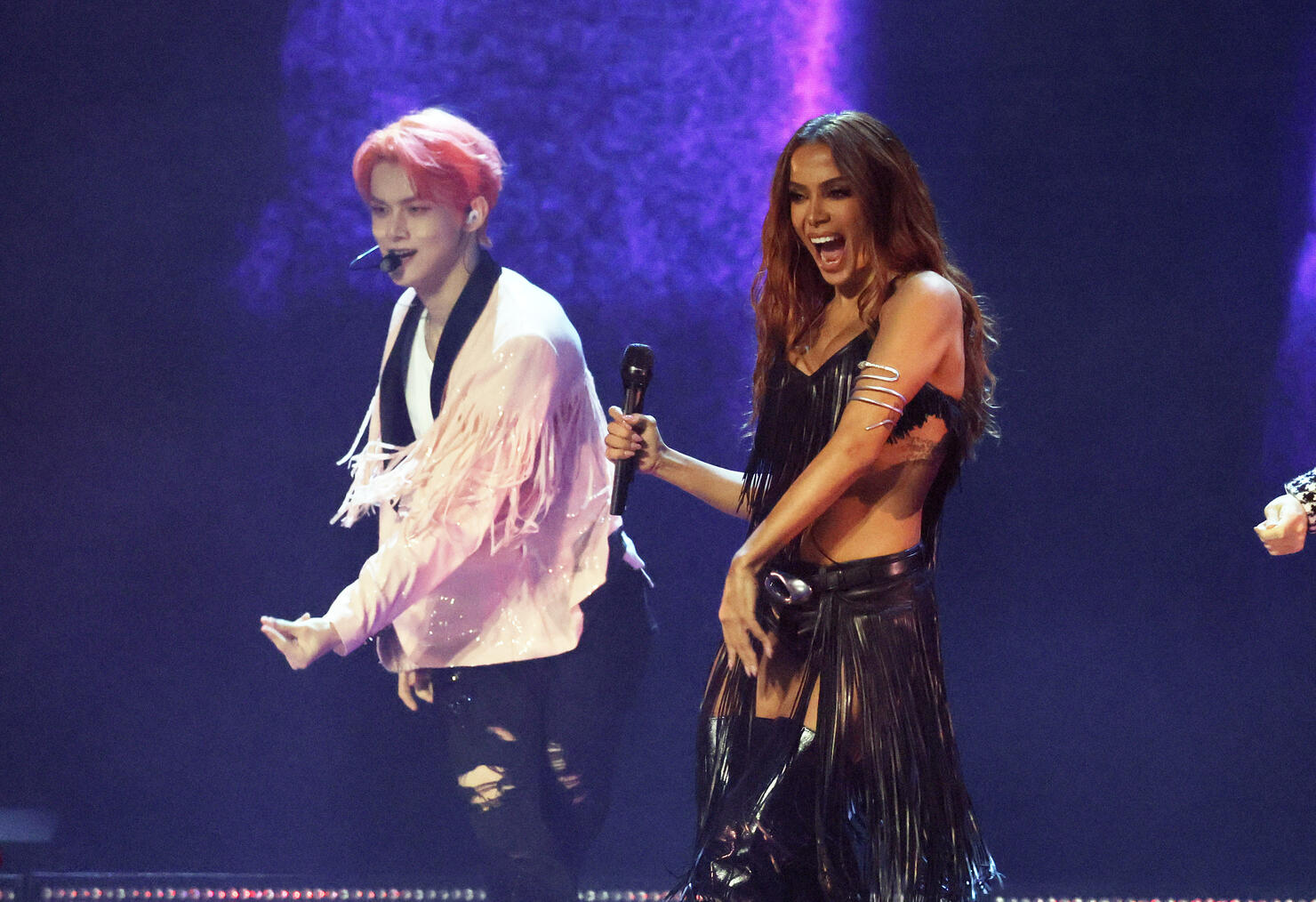 Photo: Getty Images North America
4 of 4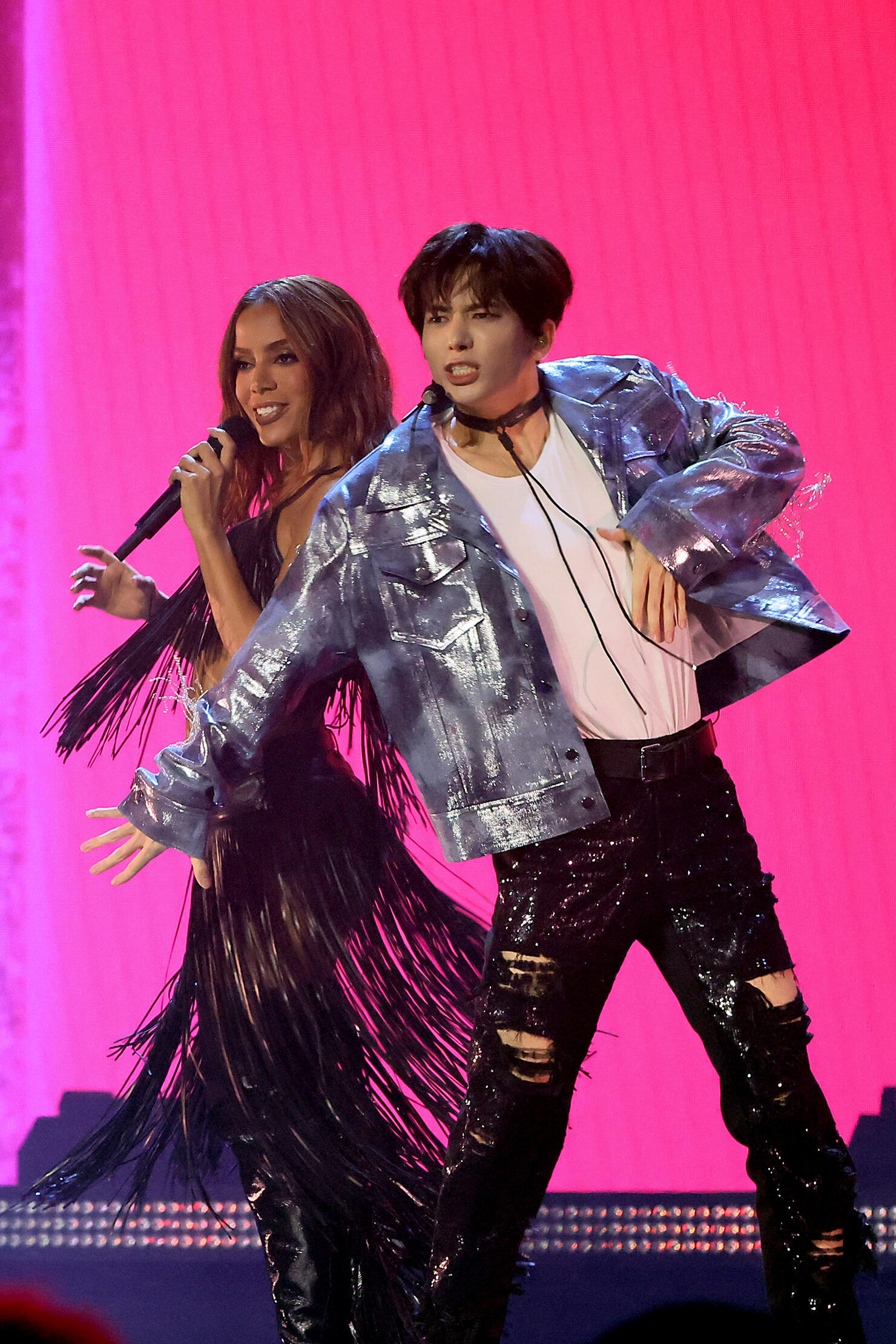 Photo: Getty Images North America
This year's VMAs celebrated some of music's biggest stars with Shakira, the 2023 Video Vanguard Award recipient, and Sean "Diddy" Combs, the Global Icon Award recipient, taking home the biggest honors of the night. Both artists also hit the award show's stage for the time in over 15 years. Other live performances included the night's host Nicki Minaj, as well as Doja Cat, Anitta, Olivia Rodrigo, Demi Lovato, Måneskin, Stray Kids, Karol G and Peso Pluma, Cardi B and Megan Thee Stallion, Lil Wayne, and many more.