SZA Opens Up About Her 'Childish' Relationship With Drake
By Tony M. Centeno
October 3, 2023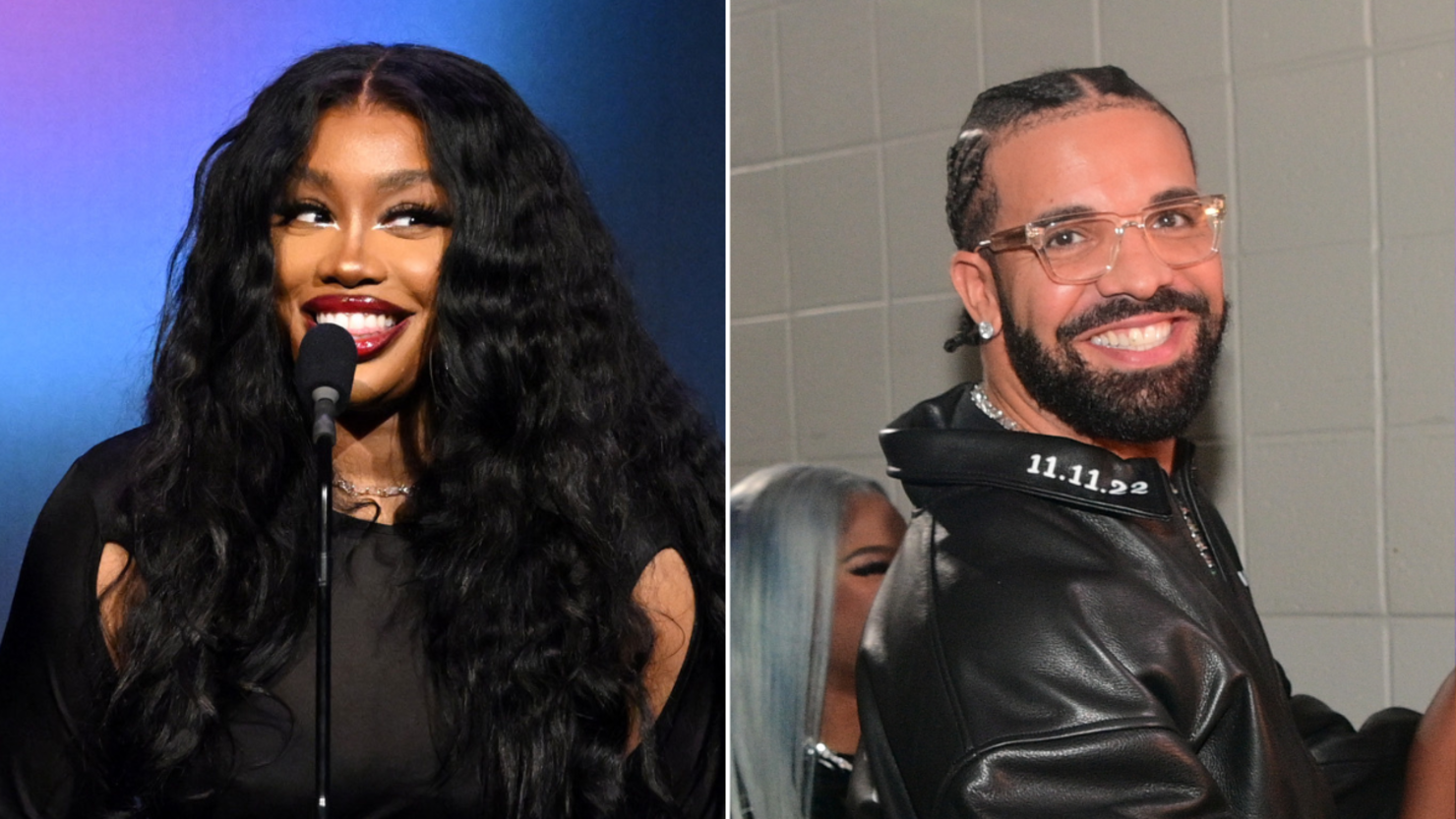 SZA is opening up about her personal life from her short-lived fling with Drake to her current relationship status.

On Tuesday, October 3, Rolling Stone published its newest cover story featuring the "Snooze" singer. Deep within the profile, SZA admitted to breaking up with her partner after six years and recalled dating Drake towards the end of 2009 when she was spending a lot of time in New York City. She said that they "were really young" when they dated each other but clarified that it wasn't anything too serious.

"It wasn't hot and heavy or anything," SZA said. "It was like youth vibes. It was so childish."
It's been three years since Drake first revealed that the pair dated in the late 2000's in his verse from 21 Savage's "Mr. Right Now." At the time, people questioned the time since he claimed that they dated in 2008. Since then, SZA has clarified that they dated "lifetimes ago."

"So it was actually 2009 lol," she said on X/Twitter. "In this case a year of poetic rap license mattered. Lol I think he jus innocently rhymed 08 w wait. Anybody who really knows me and was around during this time can confirm.. it's all love all peace."

The duo recently reunited for their first-ever collaboration "Slime You Out." The song was already a viral hit based on the comical cover art they used, which featured Halle Berry getting slimed at the 2012 Nickelodeon Kids Choice Awards. Berry caused a stir when she called out Drake for using the image even after she told him not to, but neither Drake nor SZA publicly commented on the situation.

SZA also discussed the plans for her SOS (Deluxe) album and her awkward experience at the Grammy awards. Check out more from her Rolling Stone cover story now.