Former NHL Player Adam Johnson Dies After 'Freak Accident' During Game
By Jason Hall
October 29, 2023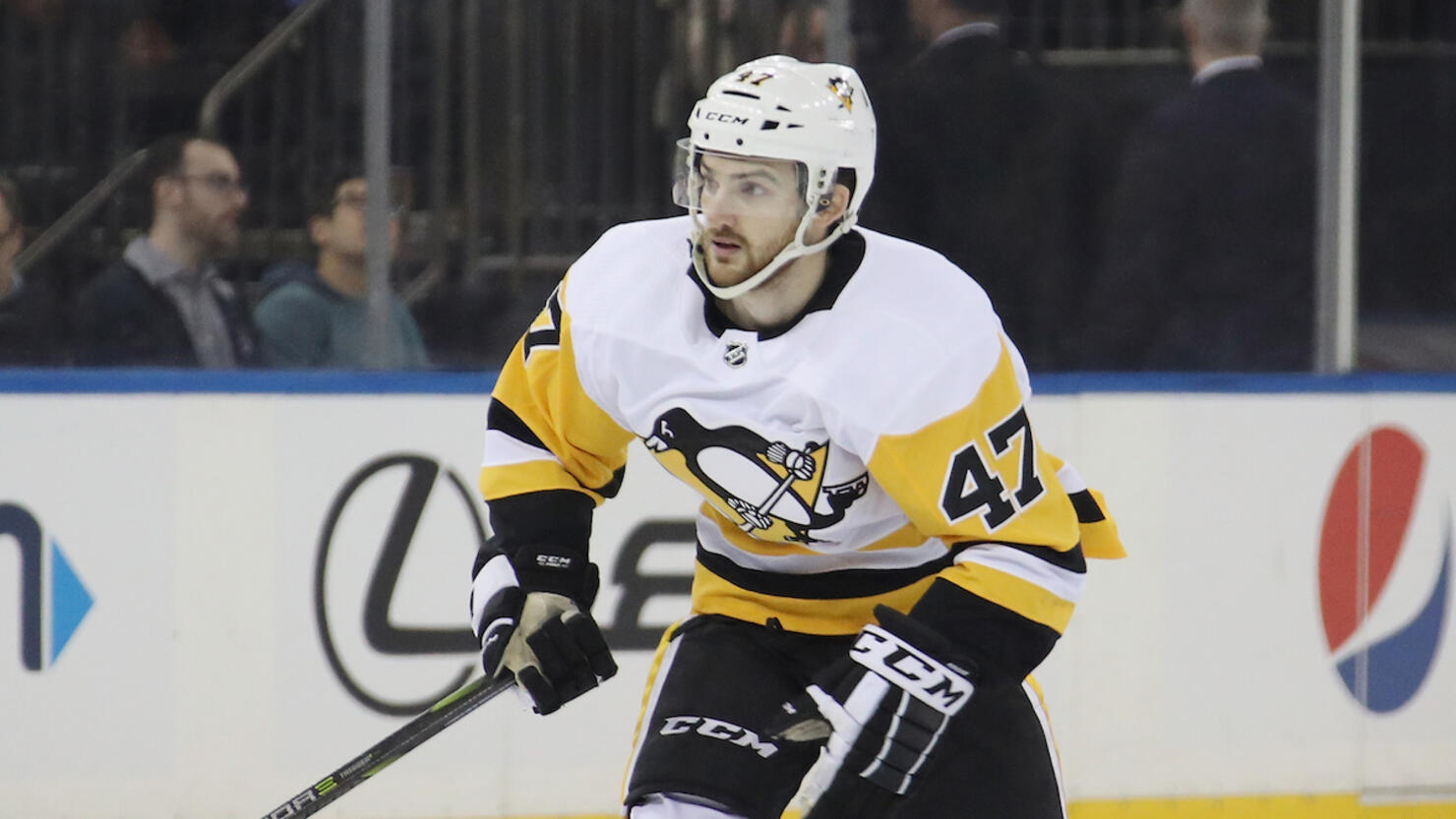 Former NHL player Adam Johnson died at the age of 29 after what was described as a "freak accident" in which his throat was slashed during a game on Saturday (October 28), ESPN reports.
Johnson's team, the Notthingham Panthers of the Elite Ice Hockey League, confirmed his death, saying they were "heartbroken at the news of Adam's passing" in a statement released on Sunday (October 29). Johnson was involved in an on-ice collision during the second period of Saturday's game, which resulted in his throat being cut by a skate blade, the team confirmed.
The 29-year-old received emergency treatment on the ice before being taken to Sheffield's Northern General Hospital. The game was immediately stopped and the nearly 8,000 fans in attendance were asked to leave the building after what officials announced to be a "major medical emergency."
"Everyone at the club including players, staff, management, and ownership are heartbroken at the news of Adam's passing," the Panthers said in a statement obtained by ESPN. "Our thoughts are also with the fans and staff of both clubs, especially those who attended or were following the game, who will be devastated following today's news.
"The Panthers would like to thank everyone who rushed to support Adam last night in the most testing of circumstances.
"Adam, our number 47, was not only an outstanding ice hockey player, but also a great teammate and an incredible person with his whole life ahead of him. The Club will dearly miss him and will never ever forget him."
The EIHL postponed all games scheduled for Sunday following Johnson's death. The Minnesota native appeared in 13 NHL games for the Pittsburgh Penguins between 2018 and 2020, recording five points (one goal, four assists).
Johnson also spent three seasons with the Penguins' Wilkes-Barre/Scranton AHL affiliate, as well as the AHL affiliates for the Los Angeles Kings and Philadelphia Flyers.