Watch Doja Cat React To Microphone Malfunction Mid-Performance
By Logan DeLoye
November 5, 2023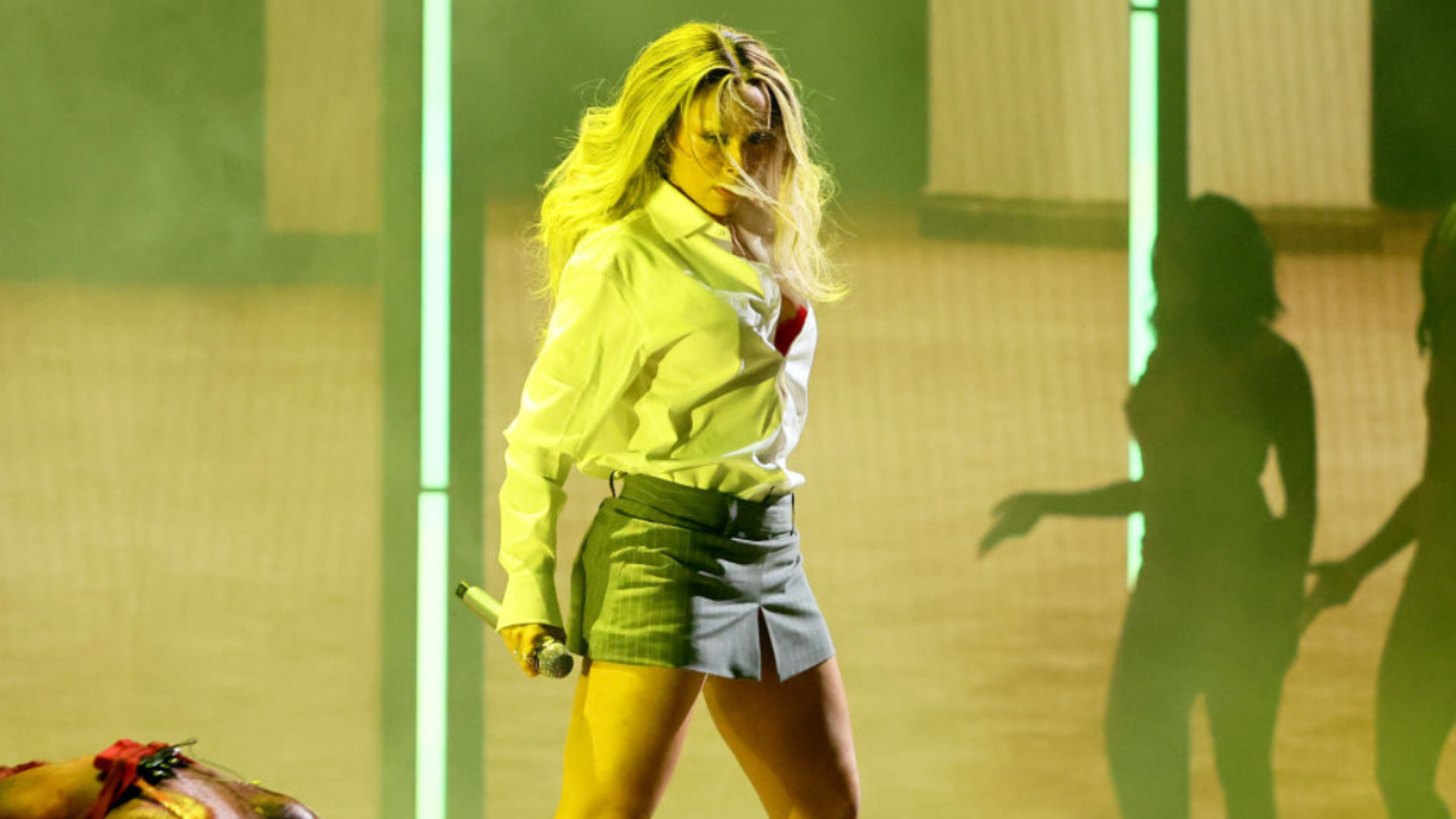 Doja Cat kept the show rolling smoothly through technical difficulties during a Scarlet Tour concert in Los Angeles on Thursday (November 2) in a way that only Doja Cat could.
The artist was in the middle of leaving it all on stage with a high-energy performance of Grammy-winning hit "Kiss Me More" when her microphone started acting up. Video footage captured by a fan attending the Crypto.com Arena concert shows Doja Cat commanding the stage in a striking red, yellow, and black jumpsuit when, all of a sudden, the microphone malfunctions.
She shakes the device up and down to let the crowd know that it isn't working. Instead of getting upset or walking off the stage, Doja Cat accepts that the issue is out of her control and dances it off, singing with the crowd.
At the end of the chorus, a tour crew member joins the standout on stage to switch out the mic. The "Vegas" star grabs the new device in a very brief exchange and immediately begins rapping the next verse as fans cheer louder. The song is completed with unmatched energy as if there were never any technical difficulties in the first place. Fans can catch Doja Cat live in San Diego on November 5 for her next show!