Usher Serenades Doja Cat During Her Birthday Outing
By Sherah Janay Ndjongo
October 22, 2023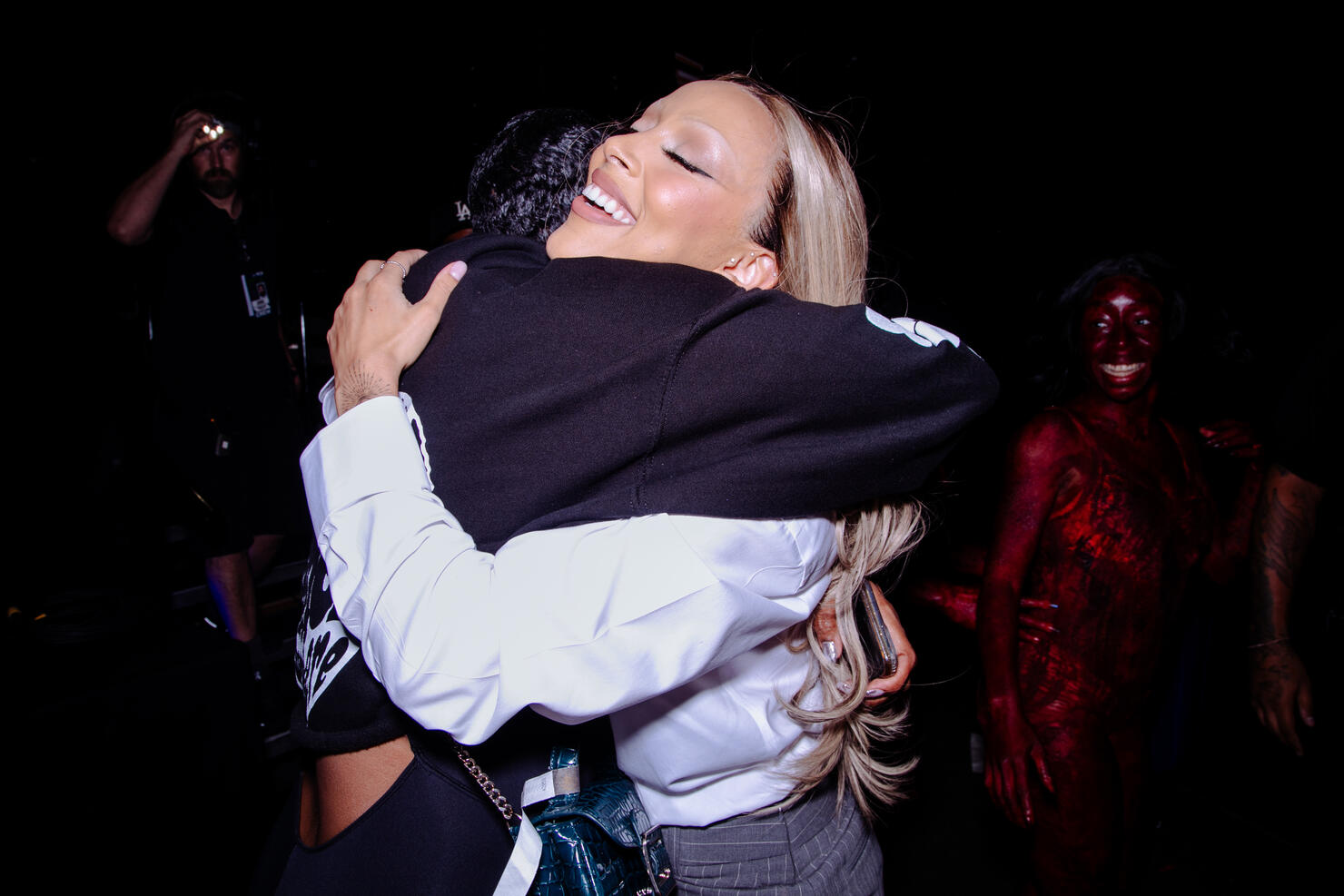 Usher proved that he certainly pays attention to his audience at his Las Vegas performance this past Friday, noting the likes of Doja Cat and Jessica Alba sitting amongst the crowd.
The R&B sensation, known for his captivating stage presence, once again displayed his charisma as he serenaded notable celebrities.
The singer, known for his smooth moves and soulful voice, seamlessly integrated himself into the crowd, engaging with the audience just as he has been doing for several months now.
First on his radar was Doja Cat, who happened to be celebrating her 28th birthday. Doja welcomed Usher's attention, responding with enthusiasm as they danced together while he performed his hit song "There Goes My Baby." The artist's charm extended beyond just the spotlight, as he encouraged other concert-goers to join in the fun.
Doja Cat's exuberant response set her apart from some other stars who might have been more reserved when singled out by Usher.
Next in line was Jessica Alba, who also had the pleasure of catching Usher's eye.
It was a delightful moment when Usher made his way over to her, offering a VIP treatment that included a graceful twirl and dance steps, showcasing his signature swooning style.
Usher's knack for connecting with famous faces during his performances has become a distinctive feature of his Vegas residency, and with his schedule extending through December, there are undoubtedly more such captivating moments on the horizon.
This recurrent celebrity interaction brings a unique and unforgettable dimension to his live shows.