McDaniels Accused Of Stealing Tom Brady's Jock Strap; Trading RB Over Wife
By Jason Hall
November 10, 2023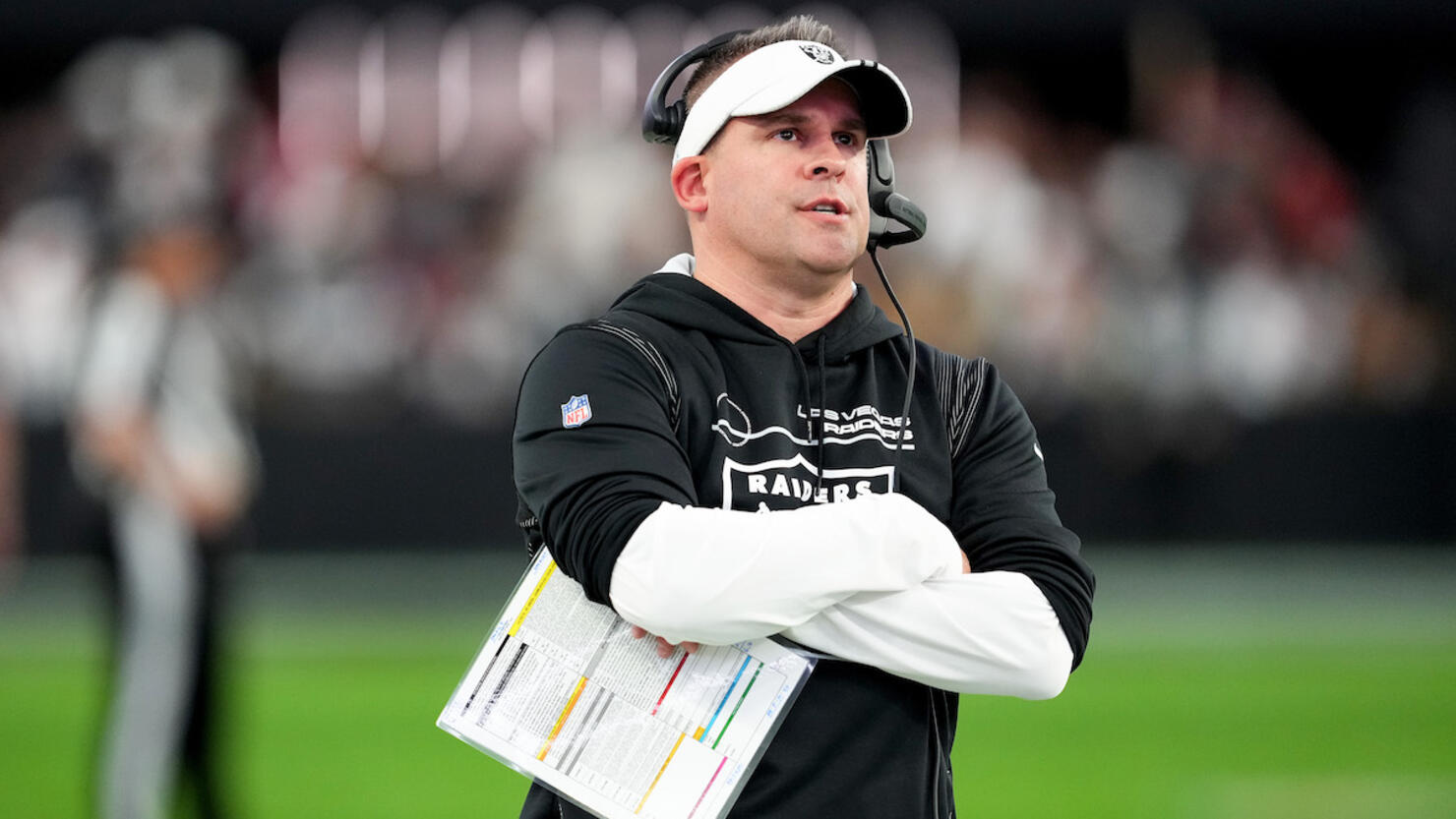 A former NFL player claims that recently fired former Las Vegas Raiders Josh McDaniels carried around Tom Brady's jock strap and traded away running back Peyton Hillis because his wife found the Hillis attractive.
Retired tight end Nate Jackson, who played for the Denver Broncos during McDaniels' first head coaching stint, shared several troubling tales about the coach in an article entitled 'The Problem Was Always Josh McDaniels' for Defector.com. Jackson alleged that McDaniels stole an unwashed jock strap from Tom Brady's locker during his tenure as the New England Patriots' offensive coordinator and kept it in his pocket.
"The one he tossed to anyone who ever questioned his football acumen," Jackson wrote. "Smell it, he'd say. Any questions?"
Jackson also revealed McDaniels' alleged motive for trading Hillis to the Cleveland Browns during his tenure as the Broncos' head coach.
"McDaniels's ego wasn't only fragile on the field. He famously shipped out running back Peyton Hillis because, rumor had it, McDaniels thought his wife was attracted to Hillis," Jackson wrote.
It's that time in our program when Josh McDaniels decimates another pro football team. And whenever that happens, I'll be here to remind you why. My latest McDaniels burn piece for @DefectorMedia: https://t.co/i6EiZrp1NF

— Nate Jackson (@NathanSerious) November 3, 2023
The retired tight end added that the Broncos players were "accustomed to being handled with class" during the tenure of McDaniels' Denver predecessor Mike Shanahan, a two-time Super Bowl champion widely regarded as the greatest coach in franchise history.
"I found out my Broncos career was over from a message left on my parents' answering machine. 'Honey, there's something I think you need to listen to.' When I tried to contact Josh for an explanation, his secretary told me he was in a meeting and that he'd call me back. He never did," Jackson wrote.
Jackson also alleged that McDaniels claimed he could "turn a high school quarterback into an All-Pro" after trading away starting quarterback Jay Cutler in 2009.
McDaniels and former general manager David Ziegler were fired by the Raiders on October 31. The coach led the Raiders to a 9-16 record in 25 games, which included a third-place finish in the AFC West Division standings during his lone full season with the franchise.
Las Vegas won its first game under interim coach Antonio Pierce last Sunday (November 5) during 30-6 rout of the New York Giants.