Arrest Made In Death Of Former NHL Player Adam Johnson
By Jason Hall
November 14, 2023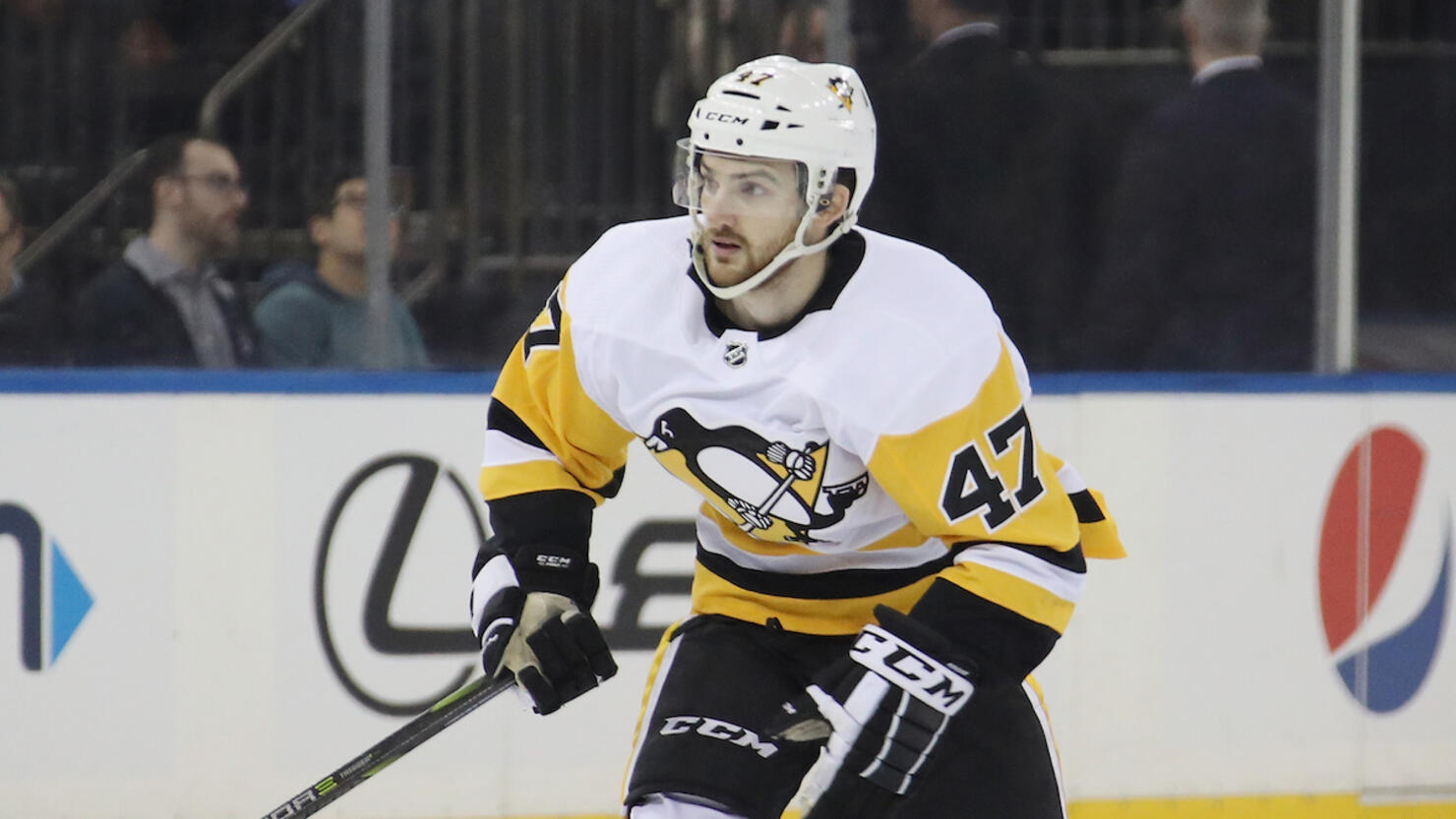 A man has been arrested in relation to the death of former NHL player Adam Johnson, the South Yorkshire (England) Police Department announced Tuesday (November 14) via the Guardian.
"Detectives have today arrested a man on suspicion of manslaughter. He remains in police custody at this time," the department confirmed, though not publicly identifying the suspect.
Last month, Johnson, 29, died after what was described as a "freak accident" in which his throat was slashed during an Elite Ice Hockey League game between his team, the Nottingham Panthers, and the Sheffield Steelers. Johnson was involved in an on-ice collision during the second period of the game, which resulted in his throat being cut by a skate blade.
The 29-year-old received emergency treatment on the ice before being taken to Sheffield's Northern General Hospital. The game was immediately stopped and the nearly 8,000 fans in attendance were asked to leave the building after what officials announced to be a "major medical emergency."
"Our investigation launched immediately following this tragedy and we have been carrying out extensive enquiries ever since to piece together the events which led to the loss of Adam in these unprecedented circumstances," said Detective Chief Superintendent Becs Horsfall via the Guardian. "We have been speaking to highly specialised experts in their field to assist in our inquiries and continue to work closely with the health and safety department at Sheffield city council, which is supporting our ongoing investigation.
"Adam's death has sent shock waves through many communities, from our local residents here in Sheffield to ice hockey fans across the world. We know these communities will expect us to handle this investigation with the same professionalism, fairness and sensitivity as any other and request that members of the public refrain from comment and speculation which could hinder this process. Our thoughts remain with all affected by this devastating incident as inquiries continue."
The EIHL postponed all games scheduled for the after Johnson's death. The Minnesota native appeared in 13 NHL games for the Pittsburgh Penguins between 2018 and 2020, recording five points (one goal, four assists).
Johnson also spent three seasons with the Penguins' Wilkes-Barre/Scranton AHL affiliate, as well as the AHL affiliates for the Los Angeles Kings and Philadelphia Flyers.