Cardi B Finally Met Her 'Real Life Idol' Madonna: See The Photos
By James Dinh
March 7, 2018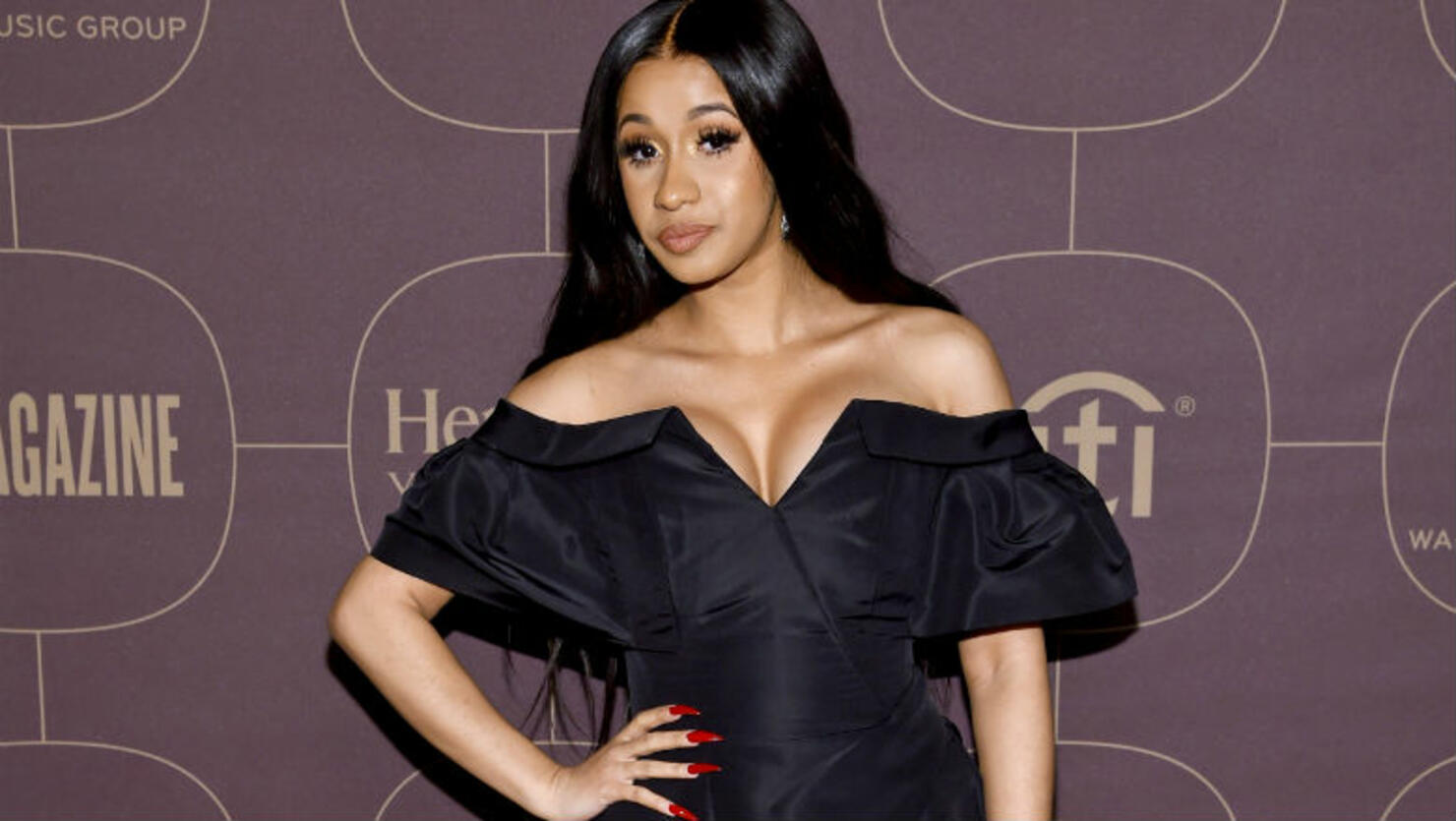 Cardi B has experienced plenty of career highlights but Sunday night (March 4) saw the chart-topper check one more thing off her bucket list. After the 90th annual Academy Awards, Bardi took to Madonna's Oscars after-party for a performance and her meet-up with the Queen of Pop was everything she could have asked for and more.
"I met my real life IDOL Madonna. I can't even believe I performed at her event and it was the most meaningful performance ever," the 25-year-old rapper explained in an Instagram post, which saw her peeking out of a torn sheet of paper alongside the pop titan and Migos' Offset and Quavo. "I grew up with my mom listening to Madonna for hours. I performed 'Material Girl' freshman year in High school, listen to her on all my photo shoots to have super confidence and always mentioned her in my interviews. The best part about it is she was everything i thought she would be a Liberal Kick ass feminist b*tch. I'm soo happy."
Kim Kardashian also got into the mix, posing for photos with Madge and Cardi B. Kollin Carter, the rapper's stylist, posted a video of the impromptu photoshoot, applauding Madonna for her hospitality. "To see Cardi's idol Madonna embrace her in the way she did last night was soo inspirational," he captioned the video. "I watched her perform for Madonna last night...I watched a dream come true rite before my eyes"
Madonna, on the other hand, was a woman of few words. "Love this girl so much!" she wrote in her own post. "Thank you @iamcardib for shining your light at the party last night!" See photos from the star-studded affair below!