Greta Van Fleet Guitarist Says Led Zeppelin Wasn't a Major Influence
By Andrew Magnotta
June 28, 2018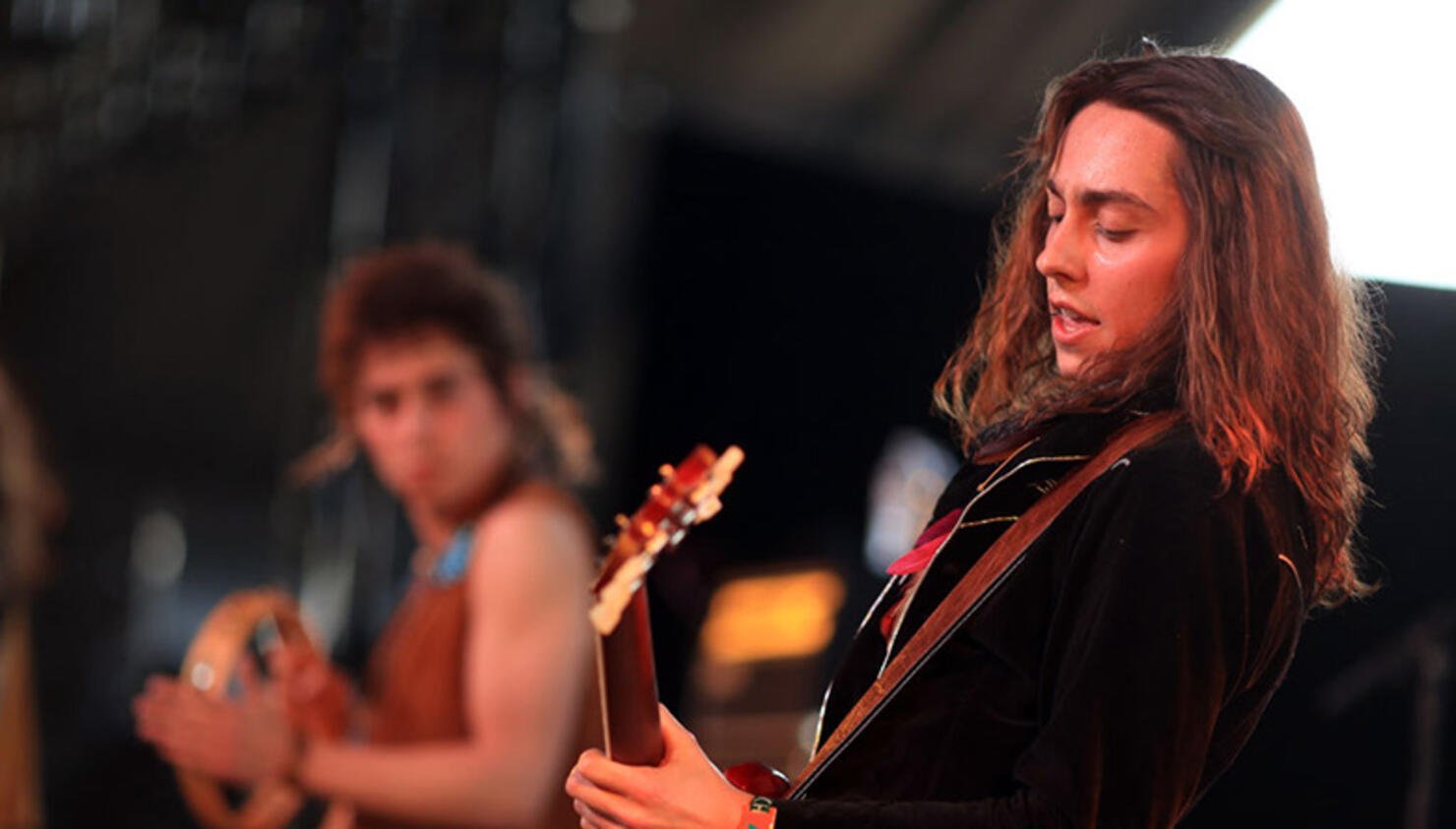 Greta Van Fleet guitarist Jake Kiszka says the Michigan based retro-rockers don't count Led Zeppelin as a primary influence.
It's a revelation that is sure to perplex and frustrate many GVF fans and embolden the band's numerous critics. Not only did the Michigan-based quartet's viral success largely stem from the fact that they sound at times almost indistinguishable from Led Zeppelin, but the band has been accused more than once of dodging the Zeppelin comparisons.
Kiszka, who is joined in the band by his brothers frontman Josh and bassist Sam Kiszka, was asked in a recent interview with FaceCulture whether the based was "conscious" of the Led Zeppelin comparisons, and if those comparisons have affected the band in any way.
"It's being said over and over, and I think it's one of the greatest compliments that could ever be given to a young band like ourselves," Jake said of the lines drawn from Zeppelin to his band. "They're arguably one of the greatest rock bands of all time, so that is humbling and inspiring and honorable. But I think that we've become more conscious of the similarities."
He suggested that he and his brothers have retroactively identified more with Zeppelin after being so often faced with the comparisons.
"Even if it exactly wasn't an overwhelming influence of ours, it still was influential and we can certainly see it," he said. "But overall, it doesn't really affect the writing of our music."
GVF caught some heat earlier this spring when former Zeppelin singer Robert Plant mocked Josh for counting Aerosmith as his biggest influence.
The idea that Greta Van Fleet is a band made up of Zeppelin disciples has been a foregone conclusion for many fans. Alice Cooper recently lauded the band for deciding to "be Led Zeppelin." Cooper said GVF's sound reminds him a lot of Led Zeppelin's debut album.
Even Jason Bonham wouldn't argue with the Zeppelin comparisons, saying he worries about the band staying too long in Zeppelin's shadow.
"Just because [Josh Kiszka] sings high and he does his [Robert Plant-like] hand-on-the-hip thing, I just worry the hype that the band are getting...it will ruin them," Bonham said in a radio interview.
Photo: Getty Images