Led Zeppelin Trying to Convince Robert Plant to Reunite Again, Report Says
By Andrew Magnotta
July 2, 2018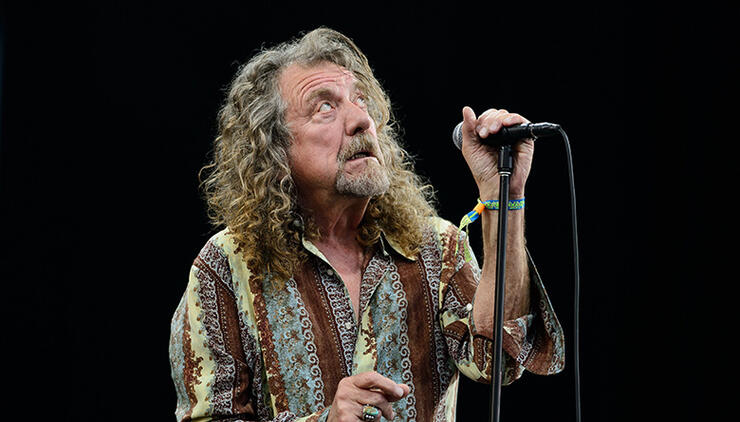 Led Zeppelin might have been on tour for the last 10 or so years were it not for the consistent and longstanding reunion denials of frontman Robert Plant.
But if there's ever a time when Plant would reconsider his stance on bringing back Zeppelin, it would be this year for the band's 50th anniversary.
The hard rock icon has been in "secret talks" to host a special Led Zeppelin event in October, according to a report in the U.K.'s The Sun. The conversations in question reportedly took place between Plant, Zeppelin guitarist Jimmy Page and bassist John Paul Jones.
Despite how commenters often mischaracterize his position, Plant has been clear over the years about his pride in and love for the Zeppelin catalog. The singer has maintained, however, that he believes the true Led Zeppelin died along with drummer John Bonham in 1980.
Plant's objection to a reunion is not with regards to the music of Led Zeppelin, but to the expectations that the band can carry on just like the old days, despite the realities of aging (and what it's done to his voice) and the fact that, while there is a Bonham on drums (Jason Bonham), it's not John Bonham.
Still, odds-makers are reportedly putting money on a Led Zeppelin reunion in time for 2019 Glastonbury Festival.
Now it's entirely possible that the October event would not include a Zeppelin performance. The band members had plenty to discuss with regards to their legacy at their meeting. Led Zeppelin has a number of 50th anniversary releases to contemplate.
Page has been furiously remastering and reissuing the band's catalog. Zeppelin recently announced a reissue of its renown The Song Remains the Same concert film. The band is also releasing a 368-page photo book on September 7.
Led Zeppelin last performed as a band in 2007. Page reportedly wanted a subsequent reunion, but Plant declined.
Plant has released three solo albums in the ensuing 10 years, including his latest, Carry Fire, which was released last October. Jones recorded an album and toured with the band Them Crooked Vultures in 2009 and 2010. Page has mostly concentrated on managing the Zeppelin estate with reissues and retrospectives.
Photo: Getty Images
Chat About Led Zeppelin Trying to Convince Robert Plant to Reunite Again, Report Says