Offset Seriously Thought Cardi B Brought Kulture To VMAs: 'I Was So Mad'
By Peyton Blakemore
August 21, 2018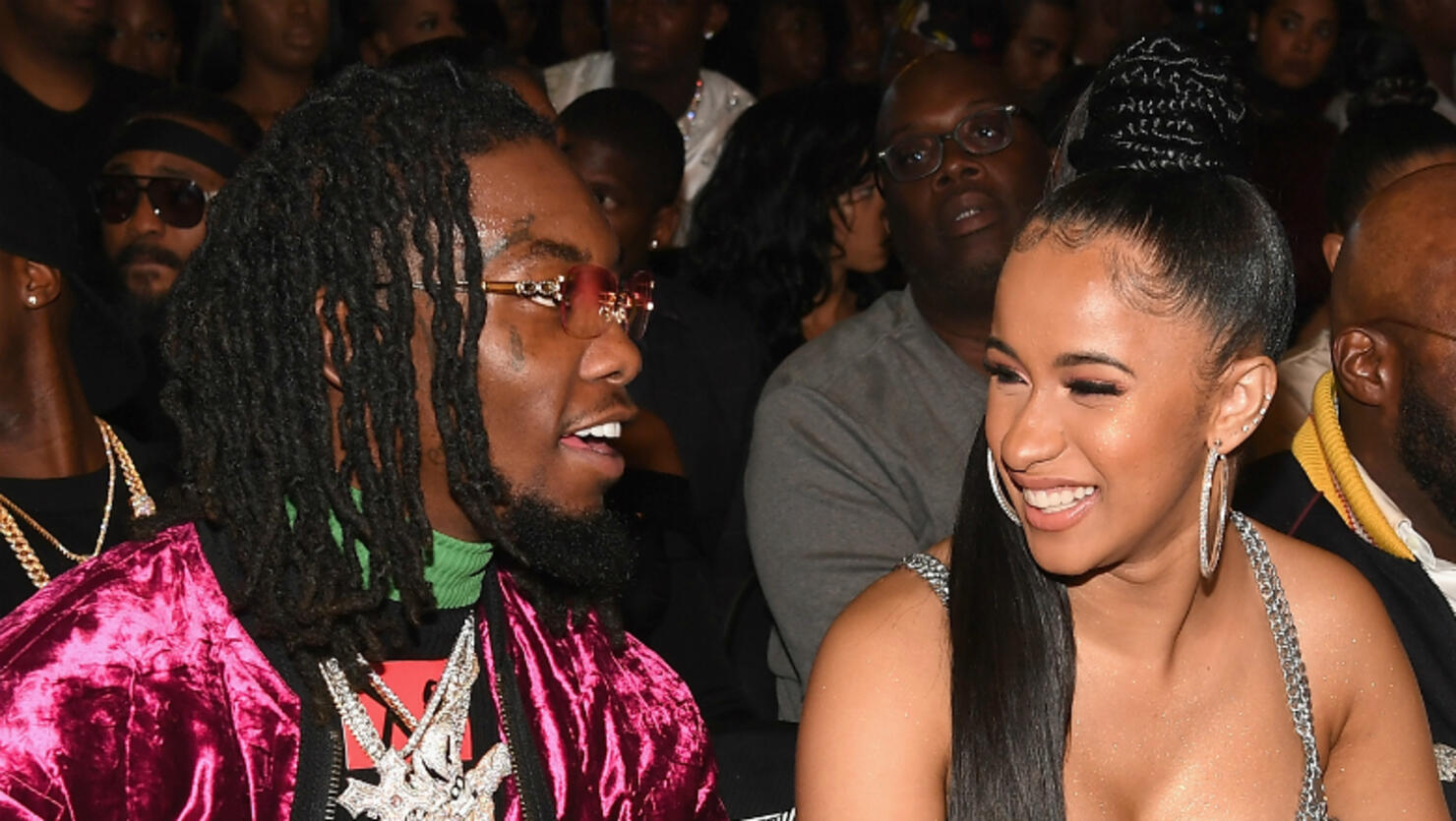 LOL. Come on now, Offset.
After the 2018 MTV Video Music Awards on Monday (August 20), Cardi B revealed that her husband actually thought she brought their one-month-old daughter, Kulture, on stage for her opening number.
As previously reported, Cardi made her first appearance since welcoming her baby girl last month at Monday's award show. While she didn't perform, she did open the VMAs with a monologue as she cradled a blanket. Since she and Offset have yet to reveal a photo of their baby girl, many assumed that Cardi was holding her daughter on stage, preparing to show her to the world for the first time. However, it turned out that Cardi was only holding a Moonman trophy under the blanket, and it was nothing but a little VMA humor.
But, one person who seemed unaware of the joke was Offset. When cameras captured the rapper's reaction before Cardi dropped the blanket, Offset looked anything but amused. So much so, Cardi took to Twitter to explain his reaction, writing "Why Set said i was sooo mad, when i saw you on stage with that blanket 😩I thought you was going to show Kulture."
Check out Offset's reaction below!
It was a big night for the Bronx native, who walked away with three awards, including Song of the Summer for "I Like It", best collaboration for "Dinero," with Jennifer Lopez and DJ Khaled, and the Best New Artist.
"I'm so happy to receive this award," Cardi said while accepting her award for Best New Artist. "A couple of months ago a lot of people were saying, 'You're gambling your career! You're about to have a baby, what are you doing?' And you know, I carried the baby, I had the baby, and now I'm still winning awards!"
Cardi and Offset welcomed their baby girl on July 10.
Photo: Getty Images