Kanye West Lashes Out At Nick Cannon, Drake & Tyson Beckford
By Peyton Blakemore
September 20, 2018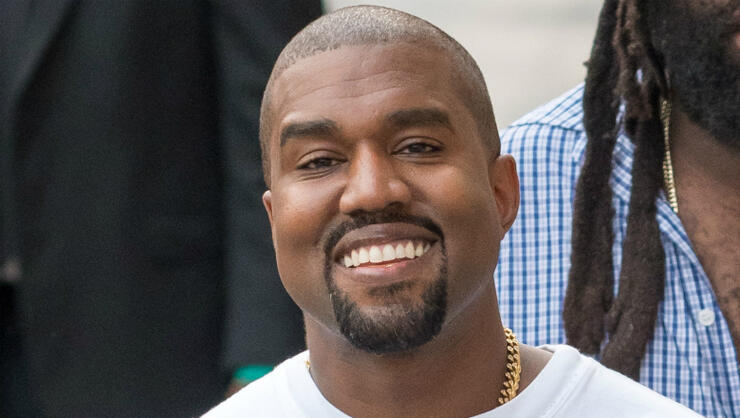 Looks like make-amends Kanye West is no more. On Thursday (September 20), Ye went in on Drake, Nick Cannon, and Tyson Beckford for their previous comments and/or subliminal shade directed at his wife Kim Kardashian.
"I just wanted to express some things that were not sitting right with my spirit. Now that I'm up out the sunken place I can think and I can just be 'Ye and express how I feel. There's a couple of things that I want to address," he said in his first of four Instagram videos. "First of all I want to address Nick Cannon. I understand that you used to date my wife, but you know, you get into an interview, don't mention my wife," he continued, referencing the Wild 'N Out host's Everyday Struggle interview where he said he didn't think it was a "far off of a concept" that Drake and Kim hooked up. "If someone brings my wife up, say, 'I respect that man, I'm not speaking on that.' Don't be making no suggestions — like nobody f**ked my wife," Kanye said before directing his next statements to Drake.
"Now if I wasn't in a medicated state I might have thought and had the wherewithal to say, 'Hey Pusha [T], don't diss Drake on my beat and I spoke about that and took accountability for that,'" Kanye continued, referencing a song that he produced for Pusha where he slammed Drake.
Despite seemingly squashing his beef with the Scorpion rapper earlier this month, Kanye continued his rant by addressing the rumors about Kim and Drake's alleged affair. "People making rumors or thinking you f**k my wife and you're not saying nothing and you're carrying it like that, that don't sit well with my spirit," he said. "You know, if I had a girlfriend from Chicago, her name was Renita, and you was married to Rihanna, I wouldn't make no song called Riri. So when you're like, 'Ahhh I don't know where it come from,' you too smart for that bro," Kanye added, referencing Drake's hit "In My Feelings," which says Kim's nickname "KiKi" in the lyrics. While Drake has neither confirmed or denied that KiKi is Kim, fans have long-speculated that is. "Don't make no record with nothing that can be confused," Ye said.
Kanye wasn't done with Drake just yet. He also addressed Pusha's diss track "The Story of Adidon," in which Pusha revealed Drake had a secret child with former adult-film star Sophie Brussaux. "Now I told ya, I didn't tell Pusha no information about your baby, baby mama, nothing like that, that didn't come from me," Ye said before bringing up an unreleased song Drake allegedly recorded that was about Kylie Jenner. "But when you played that record for me that said, 'Yo we got some Kylie's we got some Kendalls' I told you, 'Travis [Scott] is your man don't make no record like that. That man just had a baby with her, that's going to be offensive to her,'" Kanye said.
Ye then continued his attack on Drake, saying, "Don't speak on nobody from my family, nothing that can even be mentioned with my wife period." He then seemed to throw out his recent apology to the "God's Plan" rapper, saying "We don't have to talk again, I'm not giving no energy to that."
Next on Kanye's "let me get straight" list was Tyson. "As far as Tyson Beckford go, don't speak on my wife, bro. Like none of y'all speak on my wife period," he said, acknowledging Tyson and Kim's past feud, which began after Tyson body-shamed her. "What are you talking about? I'm married. We're in love, we're a family," he continued before addressing Drake, Nick, and Tyson as a collective. "As men, all three of y'all, come talk to me. We'll work it out. We'll come to a resolution."
Ye concluded his rant by saying, All "that just don't see right with me. And I had to express that to y'all. It ain't like y'all get on the phone. So I had to express it to you like this. Nick Cannon, Drake, Tyson Beckford, all that wasn't sittin' right with me."
Photo: Getty Images
Chat About Kanye West Lashes Out At Nick Cannon, Drake & Tyson Beckford