Duff McKagan Expects Guns N' Roses to Make New Music
By Andrew Magnotta
October 3, 2018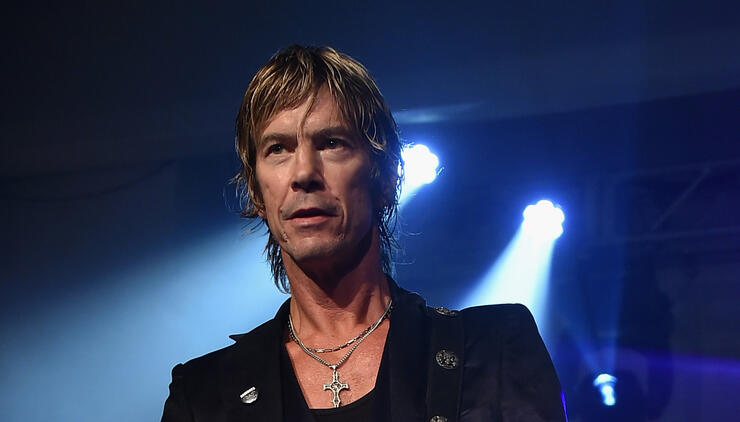 Duff McKagan and his Guns N' Roses bandmates Slash and Axl Rose are on the same page when it comes to the idea of recording new music.
They think they should do it.
The bassist told SiriusXM in a recent interview that Guns N' Roses' Not in This Lifetime World Tour represents the happiest and healthiest the band has ever been.
"That band is clicking so well, it's the best it's ever been, and it's the funnest it's ever been," McKagan said. "That stuff doesn't really happen, and it happened to us. It's just one of those things that happened in my life that was great, it happened for all of us, and new music would be a logical thing. We'll see."
In recent months, Slash has indicated a similar level of satisfaction and excitement around GNR. But the guitarist, who has been busy promoting his latest album, Living the Dream with Myles Kennedy and the Conspirators, has also been careful to manage expectations.
Slash has pointed out that GNR hasn't had time to do any writing or recording since its 2016 reunion. Between Rose's tenure in AC/DC to Slash touring with his solo band, there haven't been any jam sessions — and there might not be for a while longer.
"Now that we've actually mended fences and gotten together and done this, we're going to keep it together," he told Classic Rock Magazine. "Because all the bullshit we'd had that sort of caused all of the shit back in the nineties, there was a lot of outside influence on that, so now that that's sort of eliminated we're just left to our own devices. We get along f---ing great."
Slash added in another interview that Rose has been sitting on "a ton" of potential new songs.
In an interview this past summer, Rose left the door open to writing new tunes, saying "everyone seems to be getting along so you never know."
Photo: Getty Images