Ariana Grande Teases More New Music On Twitter: Hear The Snippet!
By Paris Close
October 5, 2018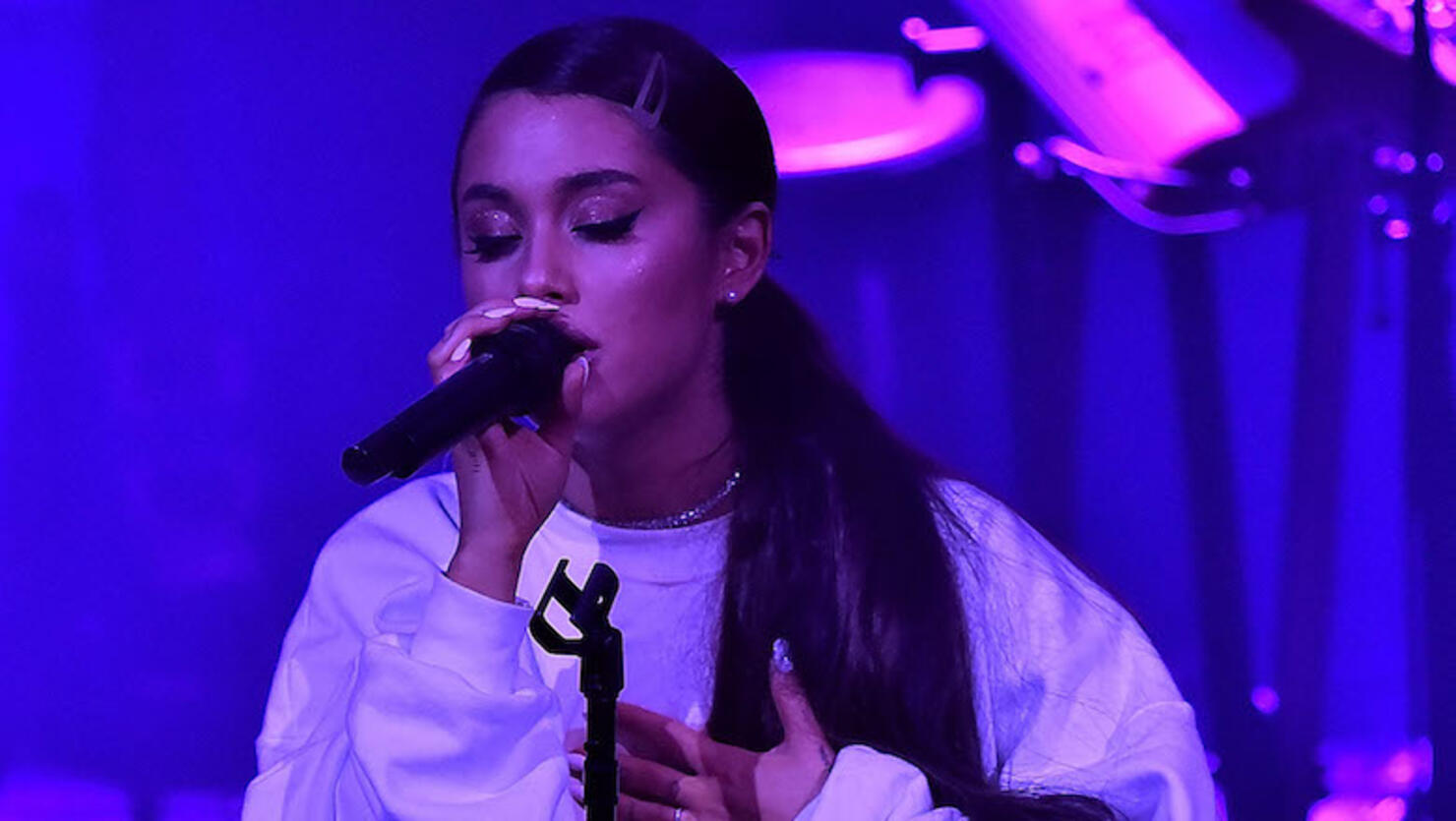 Sounds like Ariana Grande is getting a head start on her next album.
Last night (October 4), the pop star shared some never-before-heard audio from the studio of what sounds to be AG5 (her unverified fifth LP) in the making.
In the 45-second-long preview of an unreleased song Arianators have dubbed "Needy," the 25-year-old musician sings, "Passionate but I don't give no f***s/ I admit that I'm a little messed up/ But I can hide it when I'm all dressed up/ I'm obsessed with being loved too hard."
These same yearning sentiments continue in the chorus, where she chants: "And I can be needy, way too damn needy/ I can be needy, tell me how good it feels to be needed/ Life can be needy, so hard to please me/ I know it feels so good to be needed."
Hear the snippet below:
The number was reportedly produced by Tommy "TBHITS" Brown.
It's the latest we've heard musically from the star since her team announced she was taking a break having mourned the loss of her ex-boyfriend, Mac Miller, who died of an apparent overdose in September.
If this is, in fact, the dawn of AG5, it'll be a quick turnaround for Grande, who only just issued her fourth studio album, Sweetener, back in August.
Still, it's not the first forewarning the "God is a Woman" star has given us about her new material. She's been dropping hints all week, including a nine-song tracklist and another never-before-heard tune.