Azealia Banks Explodes On Kanye West & Kim Kardashian In Instagram Rant
By Peyton Blakemore
November 19, 2018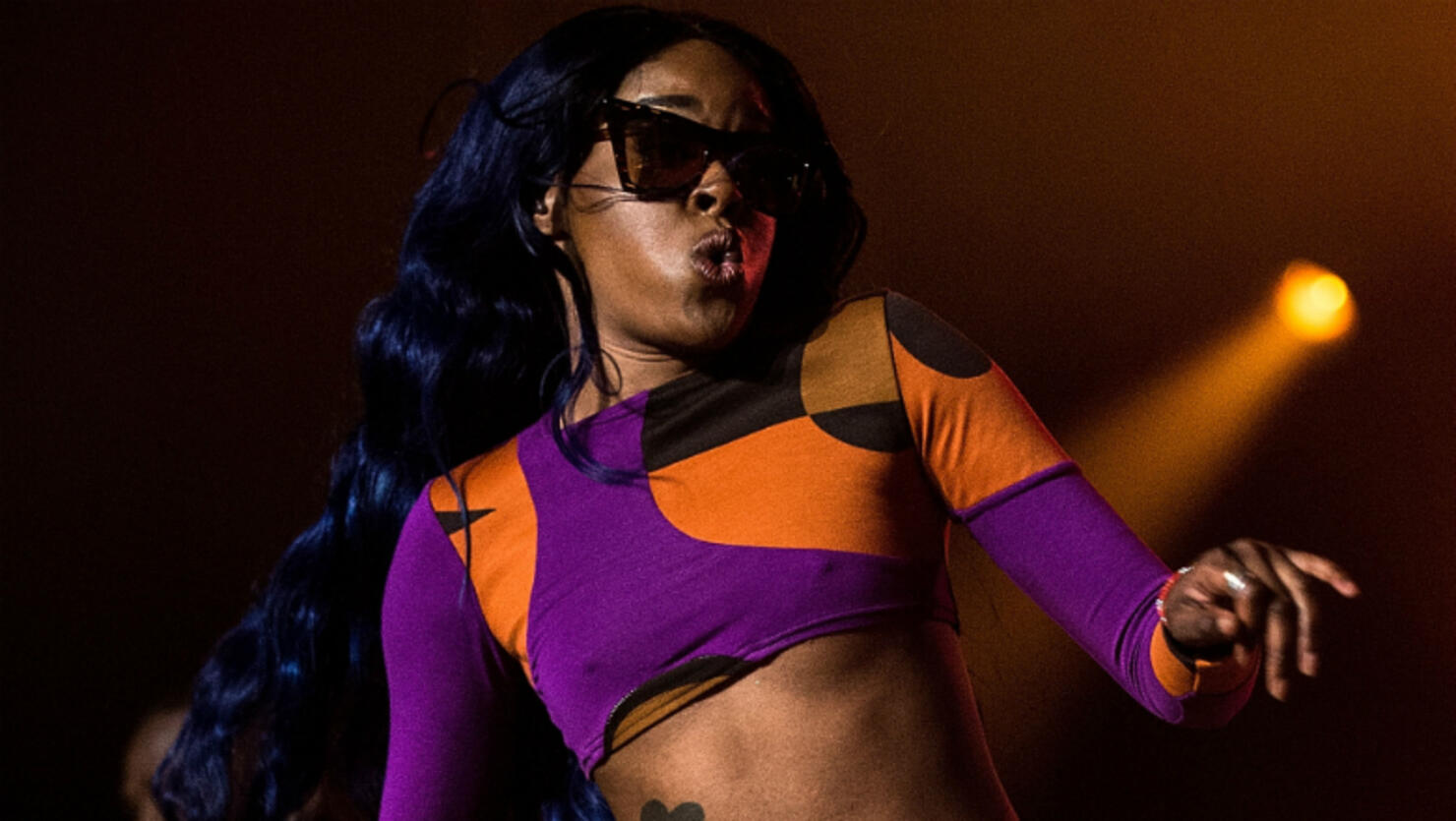 Azealia Banks is back again with the drama, rants, and shade.
In a series of posts, shared to both her Instagram and Instagram story, the "212" rapper, who is known for her public beefing, called Ye out for "ghosting" her after she designed a product for his Yeezy brand. Azealia claimed that she posted the unreleased product, and called Ye out for his behavior, in case he decided to promote it without giving her any credit.
"Since everyone likes to drain me of my energy and run off on the plug (me) - let me show you this genius product design I created for Kanye West. This is the YEEZY MODULAR SURVIVAL KIT," she wrote on Instagram Sunday (November 18)." It contains an electric generator, a hot plate, a convection oven, a small cloth washer, and a mini fridge. I came up with this idea as a disaster kit or for camping. I designed it with Vadik Marmaledov for 'YEEZY INDUSTRIES' .. kanye mentioned something about Kim Kardashian being jealous he was talking to me then ghosted, but I'm pretty sure it's just sneaky Kanye's way of trying to steal my idea and leave me out."
She added: "Sometimes pretending like you are emotionally unstable is an easy way to sneak past people and manipulate them into doing ALL THE WORK FOR YOU. Second pic is the YEEZY LOGO I designed for him. Hes supposed to be hiring me to work for yeezy but I highly doubt Kim Kardashian will let that happen... I posted this Incase he tries to steal it .... you heard it here first. . Don't care about making my ideas public... there are plenty more where this came from."
Azealia didn't end her posts there. She also took to Instagram Story to clear her name and shade Kanye's wife, Kim Kardashian, after she said Kanye took her sending a heart emoji to him the wrong way.
"When I send you a heart and tell you I love you, it's a sisterly thing," Azealia explained. She then alleged that Kanye "spilled hella tea" about Kim to her while they were working together that would ruin their marriage. "The tea is hella juicy, I would love to spill it because his dumb a** tried to put me on three-way with one of his employees and set me up pretending like I was in the wrong for sending his dumb a** a heart emoji. He tried to pretend like I was in love with him or some sh*t," she said. "I won't spill the tea because I don't want Kris Jenner to have him killed."
Azealia continued: "He just does dumb sh*t on purpose for attention. No clue what kind of role model he is trying to be for his kids by being a messy c*nt. Truth is, Kim Kardashian ruined Kanye West and won't be done with him until she's sucked the last drop of blood," she said. "We won't be getting the old Kanye back ever. He is completely ruined."
After blaming the Keeping Up With the Kardashians star for destroying Ye, Azealia then brought up the old (and dead) rumor about Kim possibly hooking up with Drake. "Kim Kardashian is absolutely going to leave you. She's already f**king gone," she alleged. "Say what you want to want about her, but in some sense, I'm feeling bad for her because you're just a dummy. You just be acting dumb just to act dumb. Like, how is that sexy? I'm sorry. If I was Kim Kardashian, I would f**k Drake too."