Mötley Crüe Announces Release Date for 'The Dirt' Biopic
By Andrew Magnotta
December 3, 2018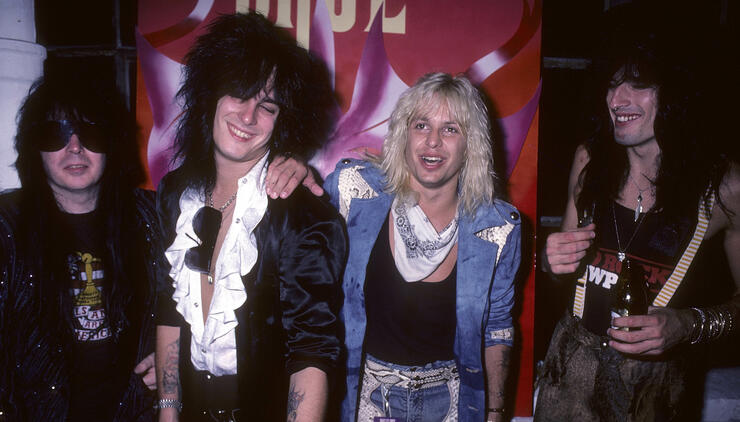 The Mötley Crüe biopic The Dirt will finally be released on Netflix March 22, 2019.
Crüe front man Vince Neil revealed the news after screening the long-awaited film Sunday afternoon.
"Wow!!! Just left Netflix offices," Neil extolled via Twitter Sunday. "Just saw 'The Dirt' movie!! F---in awesome!! Can't wait for everyone to see it! Released March 22!!"
Neil has been Mötley Crüe fans source for all the big recent revelations about the band's status.
When the Internet was abuzz late this past summer after photos surfaced of bassist Nikki Sixx and drummer Tommy Lee in the studio with producer Bob Rock, it was Neil who revealed to fans that the band was recording four new songs.
The singer also assured fans that the band has no plans to perform again. But he says they had a great time making music together again.
Sixx later confirmed that the new music was indeed for The Dirt, which has been in the works for years.
"It's our movie. We know what we're doing," Sixx said at the time.
Photo: Getty Images
Wow!!! Just left Netflix offices. Just saw "The Dirt" movie!! Fuckin awesome!! Can't wait for everyone to see it! Released March 22!! Yea!!!

— Vince Neil (@thevinceneil) December 2, 2018
Chat About Mötley Crüe Announces Release Date for 'The Dirt' Biopic