Bishop Briggs Performs "Baby" With Children's Instruments: Watch
By Katrina Nattress
December 4, 2018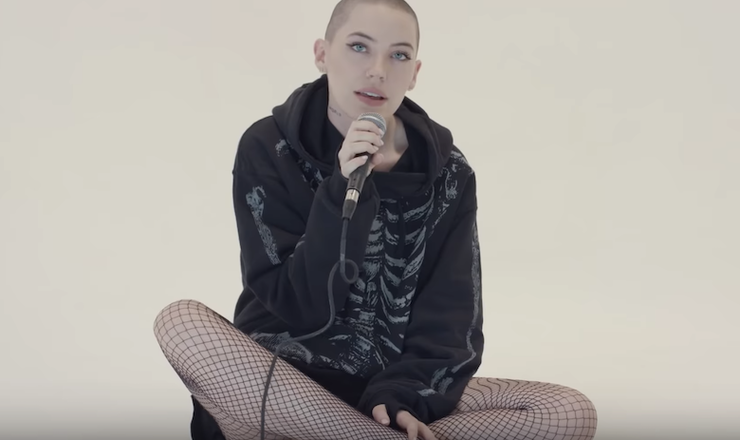 We've already seen Sofi Tukker put their jungle pop touch on Bishop Briggs' latest single, "Baby." Now, the singer-songwriter is sharing a more stripped down version of her sultry ode to zombie loving, black magic wielding, f**king crazy men.
The alternative pop star, donning her recently shaved head, sings into the microphone, as she and her guitarist Taylor Van Ginkel play with children's instruments like xylophones and tiny keyboards. The arrangement is fitting for the new song, which is noticeably more upbeat and lighter than her previous material.
Watch the stripped down performance below.
"Baby" is the first single Briggs has released since dropping her debut album Church of Scars earlier this year, and it's a noticeably more cheeky bop.
"I'm very drawn to darkness, so the thought of releasing a song that wasn't so heavy didn't seem in character," the 25-year-old explained to Billboard. "But I felt like it was too honest to not release it."
She also likes the idea of flipping traditional gender roles in music. "In private, women talk about their sex lives all the time," she said frankly. "My whole goal is that men and women are equal, and in the music world, part of making that a reality is all of us doing the same thing, in terms of what we are allowed to share."
Briggs will be gracing the stage at The Forum in Los Angeles along with Twenty One Pilots, The Killers, Muse, Weezer, Rise Against, and The Revivalists on January 19, 2019 as part of iHeartRadio's 2019 edition of ALTer Ego.
Photo: YouTube
Chat About Bishop Briggs Performs "Baby" With Children's Instruments: Watch